HOW TO: M6 Wagon Wiper on P5 !!!! Smoove
Well after many... many.... many demands on how to do this here we go:
(as a side note, I haven't done this write up out of sheer laziness, not because i didn't want to share)
Items needed:
1) mazda 6 wagon wiper arm & wiper blade
tools needed:
1) 10mm socket
1) Dremel (or similar) grinding tool
There's only two real things that you have to do:
1. Grind away a portion of the M6 Wagon wiper to compensate for the angle when the spring is engaged. I don't have the exact "measurements" but hopefully you can get a sense from the pics below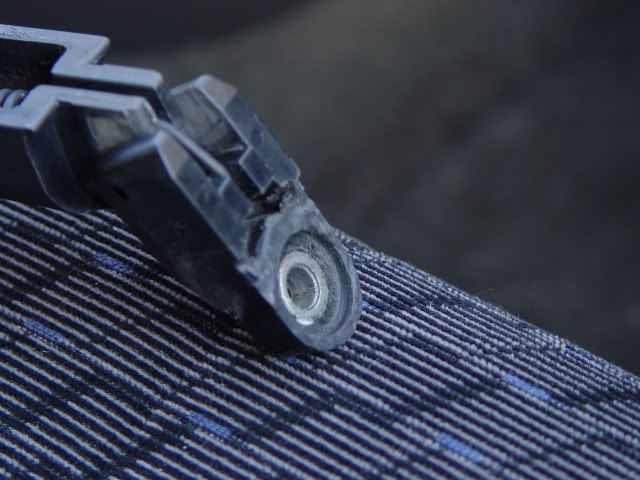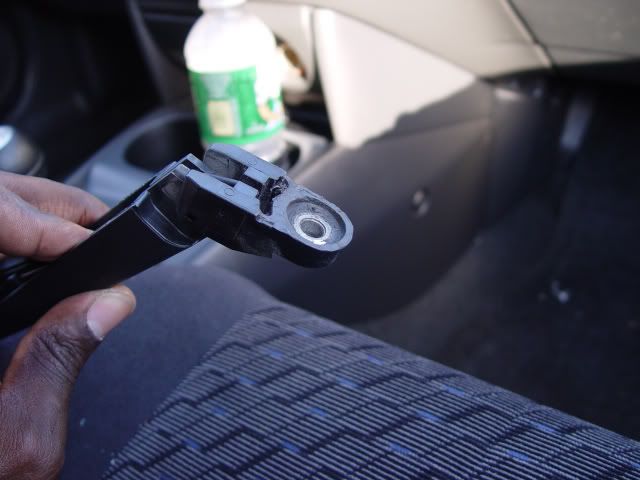 2. Drill or cut out the black plastic cover from the stock wiper mount just enough to get rid of the "ridge". It should almost be flat, like in the pic below.
Put it back using the same stock 10mm nut.
That's pretty much it. There's a good amount of tension in the spring and the "teeth" line up enough to make it work. I've had it for about a year with no problems at all.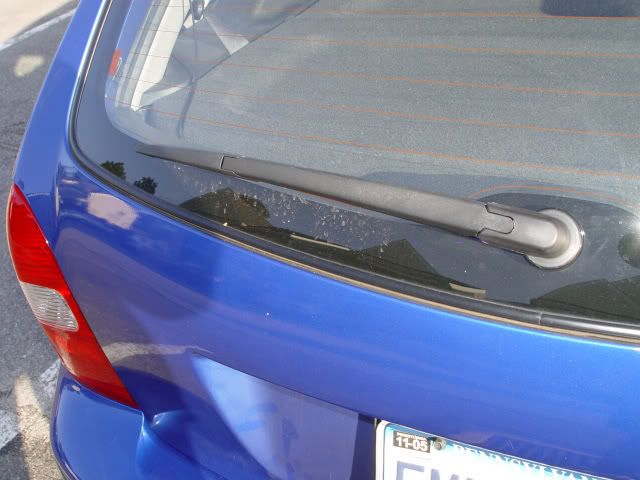 Peace n' s***
Cable
Last edited: