My CX5 2016 battery is looking like it's giving up the ghost. It just wouldn't start today, and it's done this six months previously. Last time it happened it was after the car hadn't been used for four weeks, I then charged it with a battery tender and it ran fine - till now
Recently the parking brake wouldn't dis-engage from a cold start and I suspect it was the battery more than anything - especially since now the car gets driven just once a week - and that too to the nearest grocery store which is like 10 mins away.
Charging with a battery tender now, but would like to just drop in a new battery. After all, it's been almost six years
I checked WheelWorks and the replacement for a 2016 CX5 Group 35 battery is quoted at $199 with $15 for install (yay to Bay Area prices)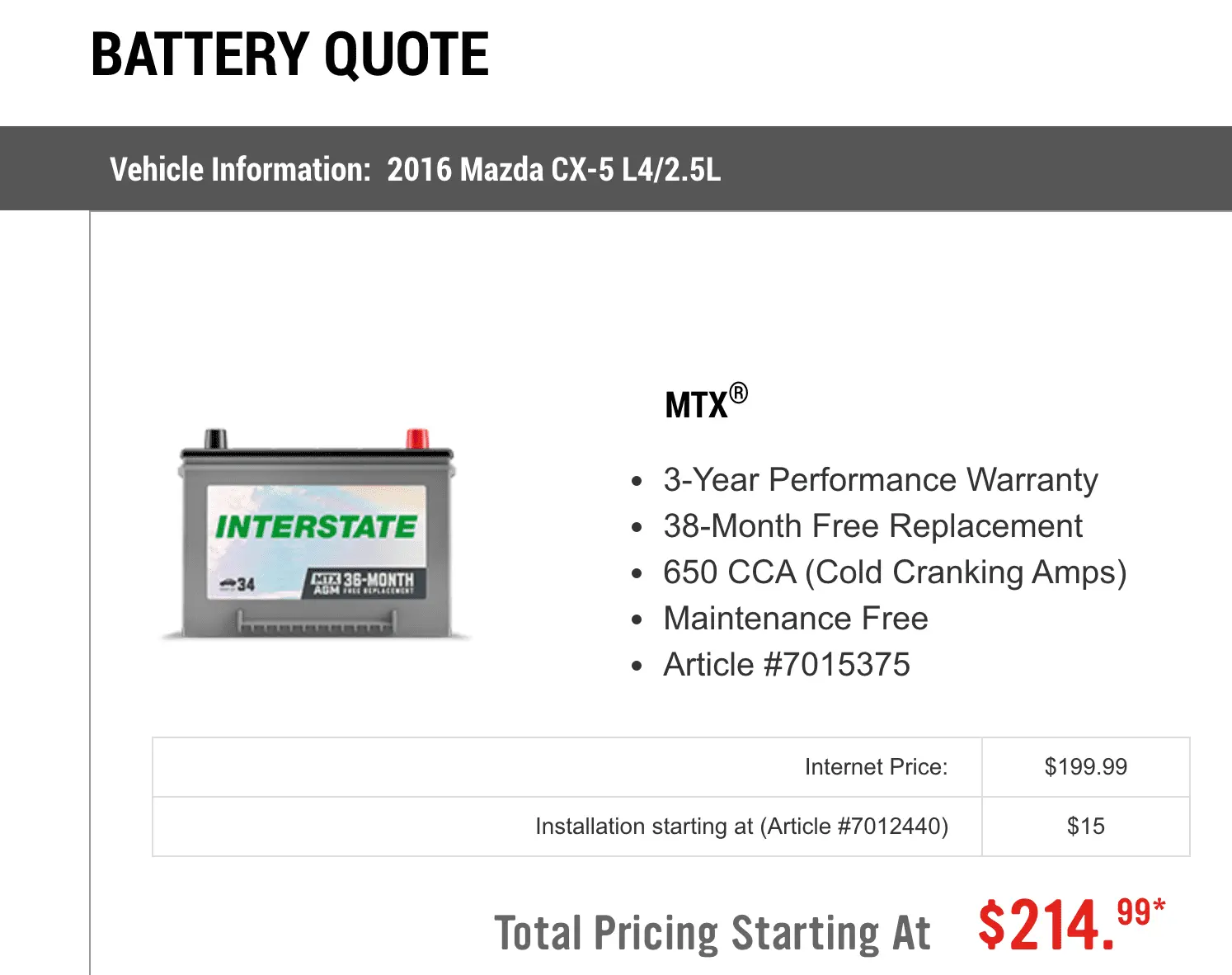 Has anyone used Interstate AGM batteries with the CX-5? Is there a need to adjust the charging rate for the battery? Or is this AGM battery a true change-and-forget replacement? I read some internet forum posts on how alternators will kill AGM batteries unless the charge rate is set specifically for that battery
Anyone with experience of AGM batteries in the CX-5 in general?