How to replace a thermostat in a 2.3L mazda 6
1. Support the engine with a jack
2. remove the top part of the passenger side motor mount and set it to the side. You dont need to remove the groundign cable but can if you desire.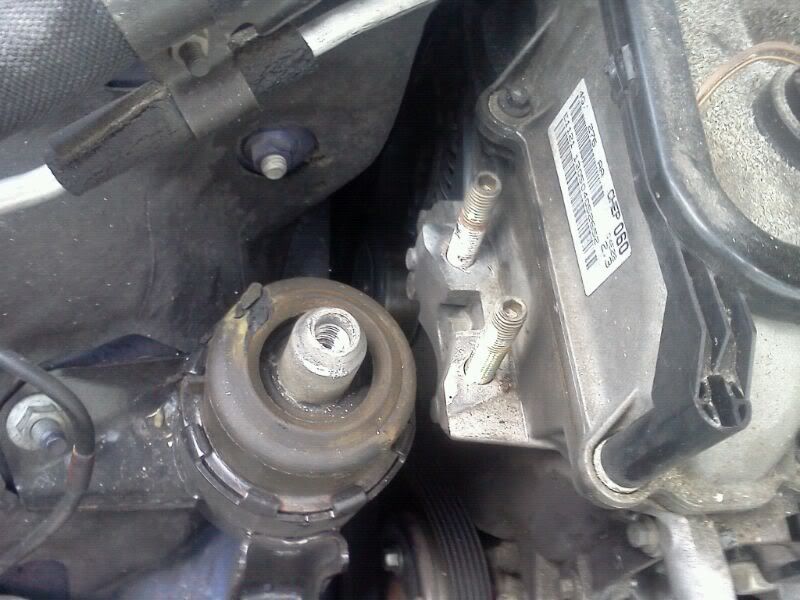 3. use a Serpentine belt tool on the belt tensioner as shown below.
( serpentine belt tool ki
t ). You can rent one via the loan a tool program from autozone for about 30 bucks. You get all your money back when you return it.
4. remove belt off the power steering pump.
5. unclip the connector on the top the power steering pump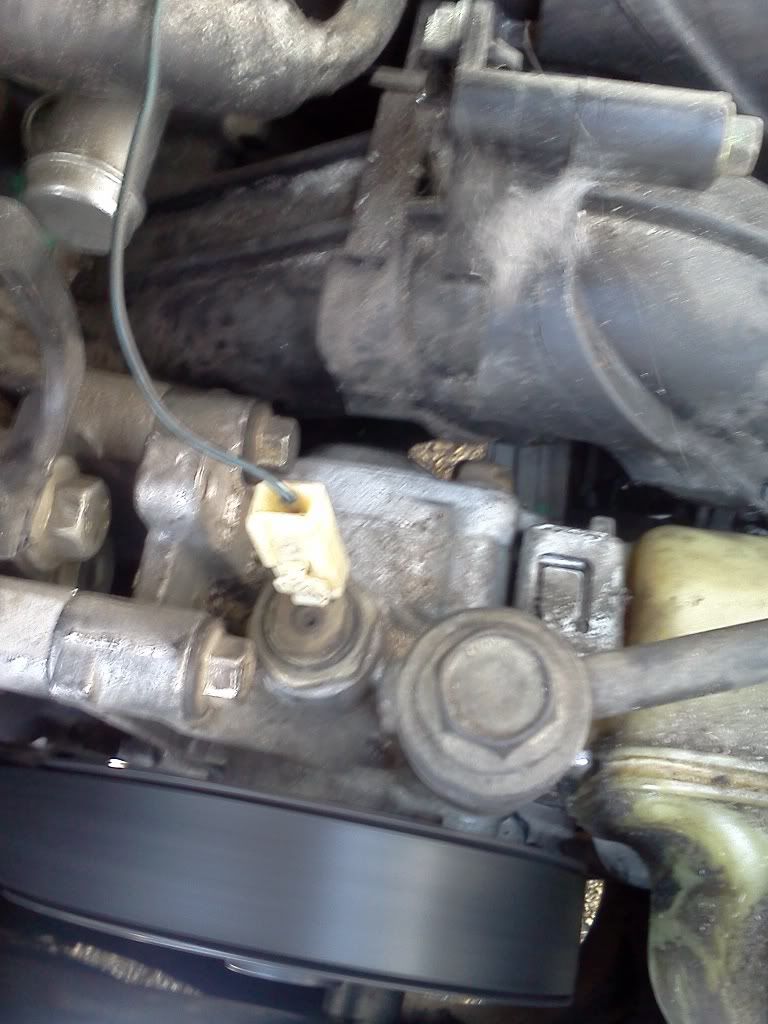 6. remove the 3 bolts that are holding the power steering pump in place to the side (LEAVE THE POWERSTEERING LINES CONNECTED)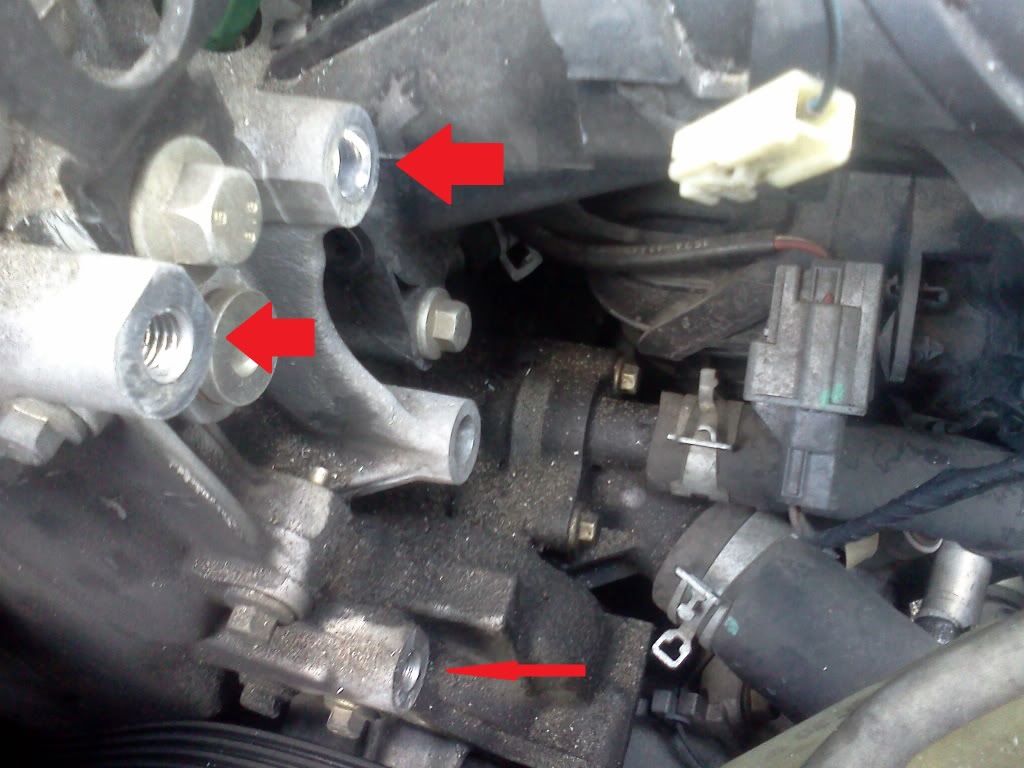 7. Set the pump aside
8. Disconnect the two hoses on the t-stat housing.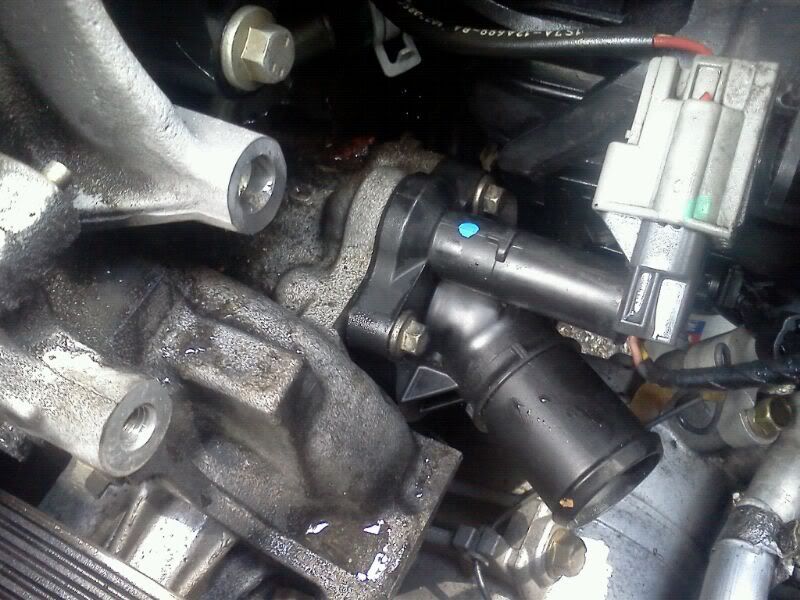 9. remove the 3 bolts holding the t-stat housing in place. You can see the bolt layout on the t-stat below.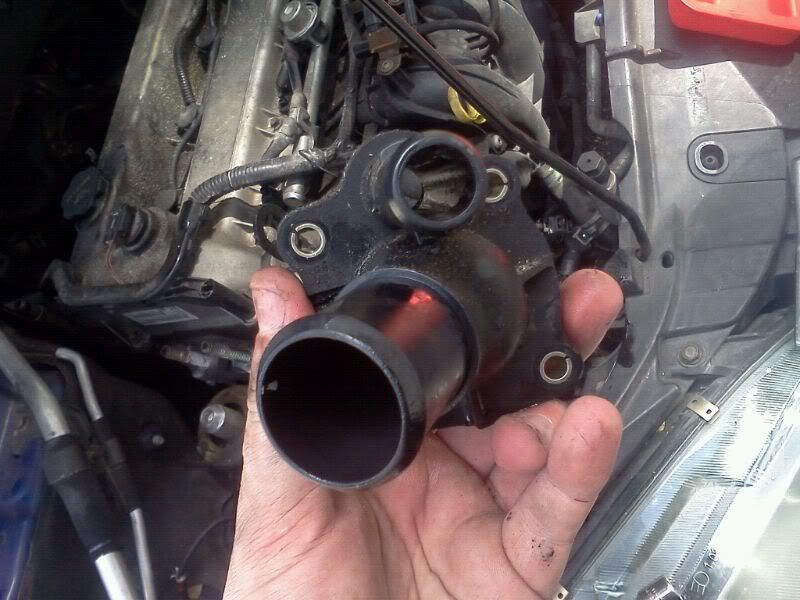 Now you just put it all back together the same way you took it apart.
Last edited: