Everything was nicely dry this morning so proceeded with the installation. Yesterday evening I put the edging back on, along with a piece of silicone hose I split to cover the cut-out area for my tow hook. That looked like this:
I ended up taking off the hose piece as there wasn't enough room for it without cutting the grille back further. I mainly wanted it to prevent any rubbing on the tow hook but clearance looks sufficient for that to not be an issue. First time I put it on the sections for the bolts wouldn't line up so I removed it and cut those back a little more. Second time was a charm!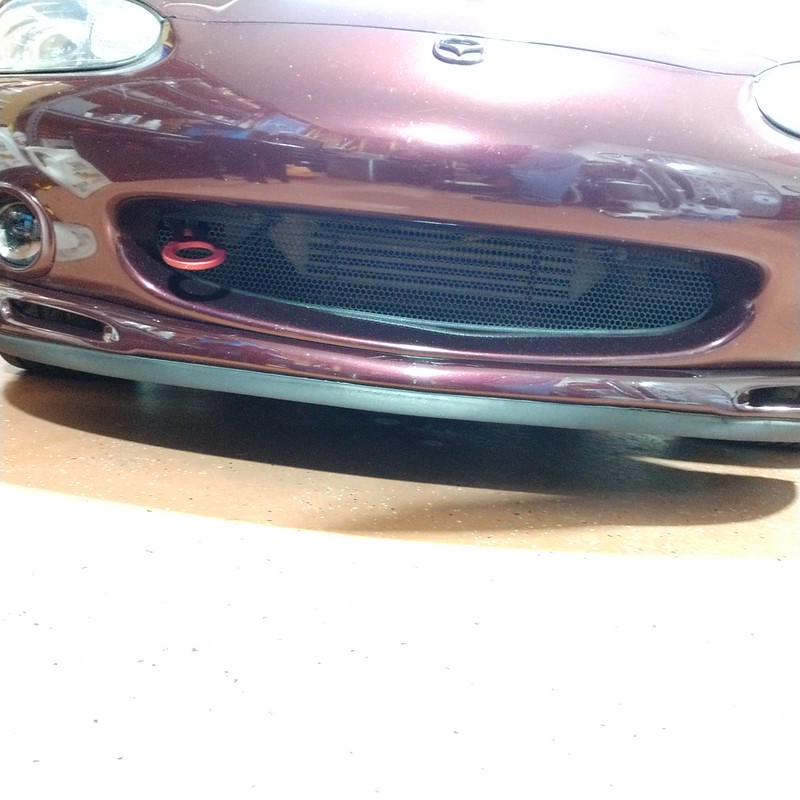 As can be seen, it appears almost transparent to the camera so I don't think it will block too much airflow.