Don't know which component is causing it, but my car sometimes starts by itself - really
I have the FMX FTX1200R remote (I think compustar makes FMX) with Drone Mobile. At home I sometimes leave the key fob in my car.
I was working in my garage, when wham, the car started up while the my key fob was in the car, the FTX1200R remote was in my house, , and my phone was in my pocket. It happened a couple times within 30 minutes and I can mostly be sure that I didn't hit the Drone Mobile app by accident. If I recall correctly, this even happened with the key fob in the car while I was sitting in my house nowhere near my phone or the FTX remote.
Has anyone had their car instantaneously start with no known action to cause it?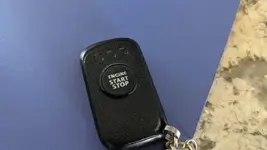 Last edited: