I just completed a major infotainment update my 2009 Mazda5 AT Sport.
I purchased a cheap Android 11 head unit that included a matching silver front fascia for a stock look. This was the best $140 I've spent on this vehicle and modernizes it for 2023 and beyond. Friends and family I've shown this to thought it was stock! Very bright, large 9-inch capacitive touch screen.
Very clean install and needed nothing that wasn't included in the kit. Documentation was sparse, but I got all the functions working.. screen dim with headlights, steering wheel controls, etc. The kit included the radio surround and all cabling to make it work. Literally remove the old radio and slide this in. The only downsides are it took a bit of tweaking to get everything working correctly the way I wanted. The head unit supports wireless CarPlay/Android Auto but I couldn't get the wireless part working reliably or smoothly, and I'd rather have a cable charge the phone instead of discharging. Another downside of this upgrade is loss of AM radio and CD player. The head unit has FM, and discovering what can be supplemented by streaming apps for local AM radio. The only thing I didn't do was add the (included) rear camera as I am too lazy to route cabling though the headliner and into the hatch..
I'm very happy!
CarPlay with iPhone connected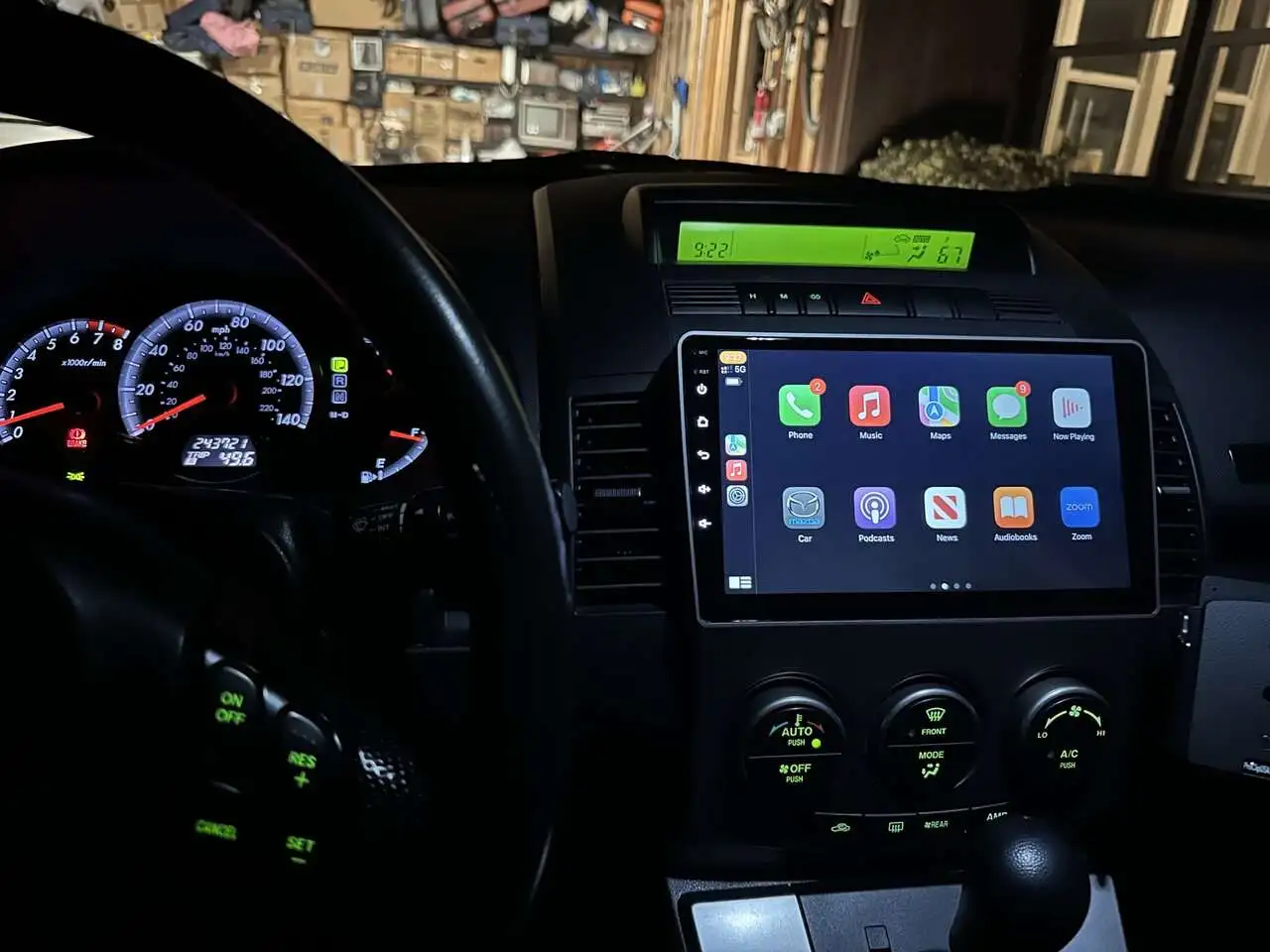 I installed the TiVo app on the Android tablet, now I can watch live television (when parked)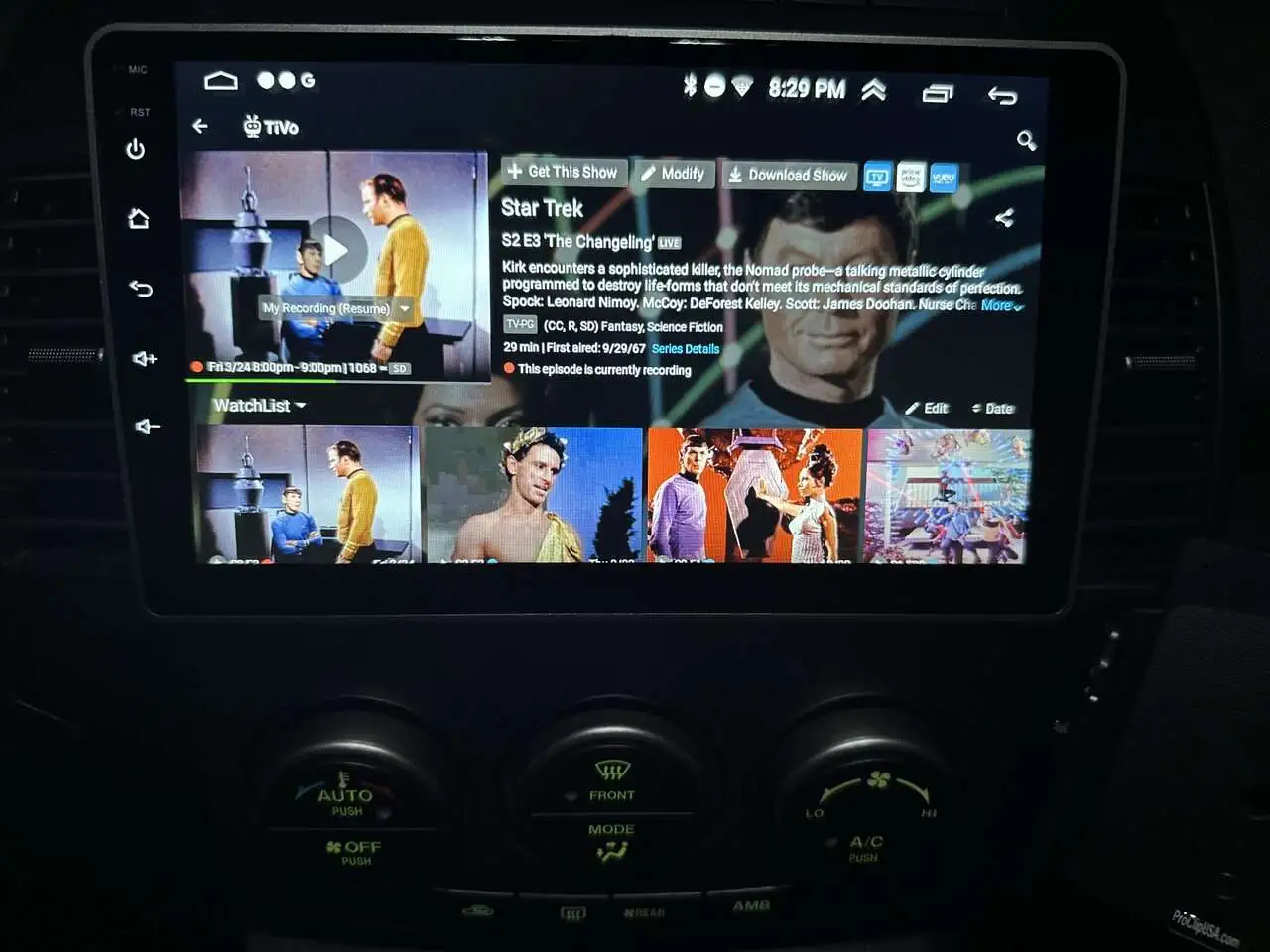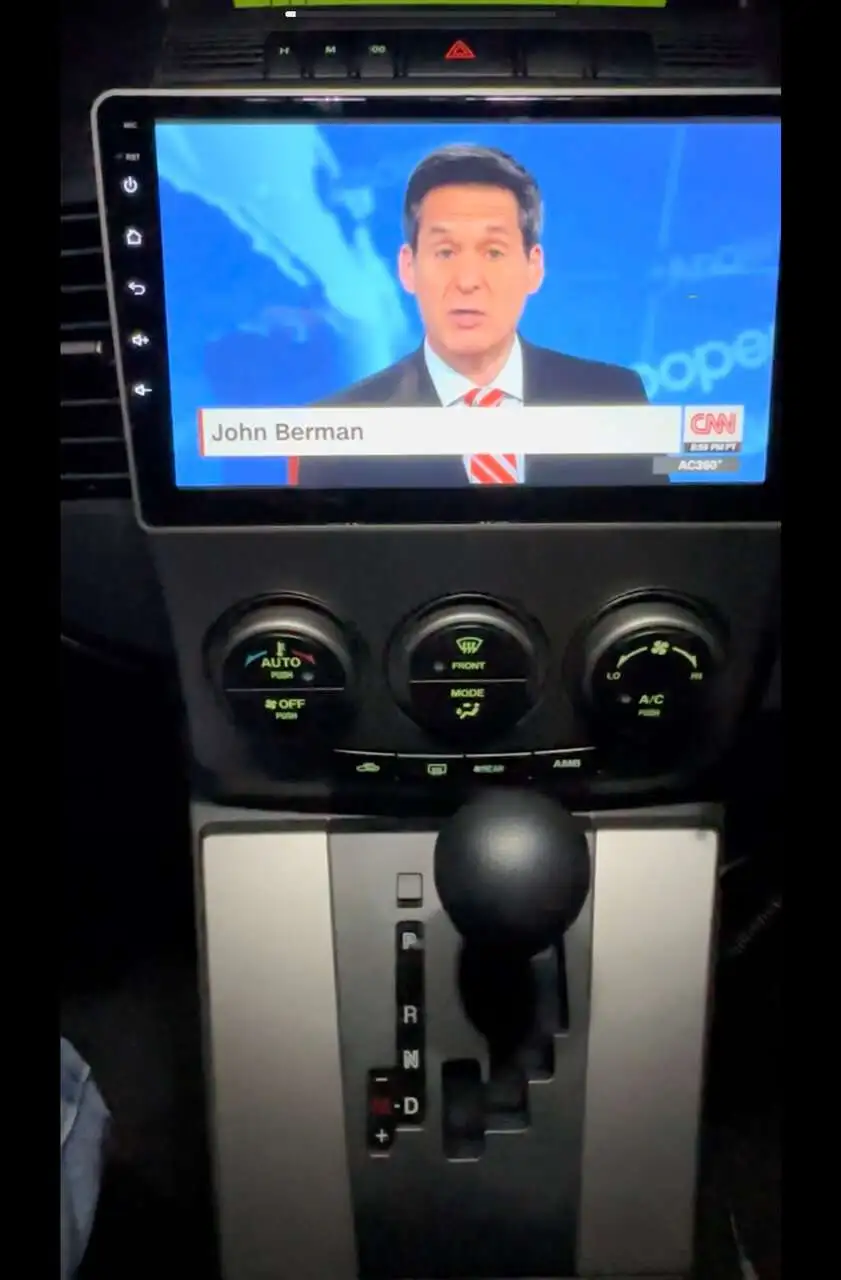 Or YouTube…