I'm in the middle of replacing my mounts to try and eliminate some idle vibration. Did the rear today, and I'm in the middle of the transmission mount. I did the right side one a year or two ago when it broke.
I just got the mount out and it's cracked all to hell. My issue is there's a little rectangular rubber piece which goes around (under) where the mount attaches to the transmission. I've seen in walkthroughs that this piece is just reused on the new mount, but mine appears to be missing a piece as it should be a continuos loop vs a U.
my new mount (rock auto) didn't come with that piece. Everything is disassembled now and the mount is out. Will I have issues if I reinstall that broken piece? I can't keep the car non-driveable for more than a day, and I somehow doubt a dealer stocks that random piece. I'm pretty sure the important parts of that insert are the sides with the top/bottom just connecting them. I don't
think
it will cause an issue….. just wondering if anyone else can comment.
here's the old broken mount.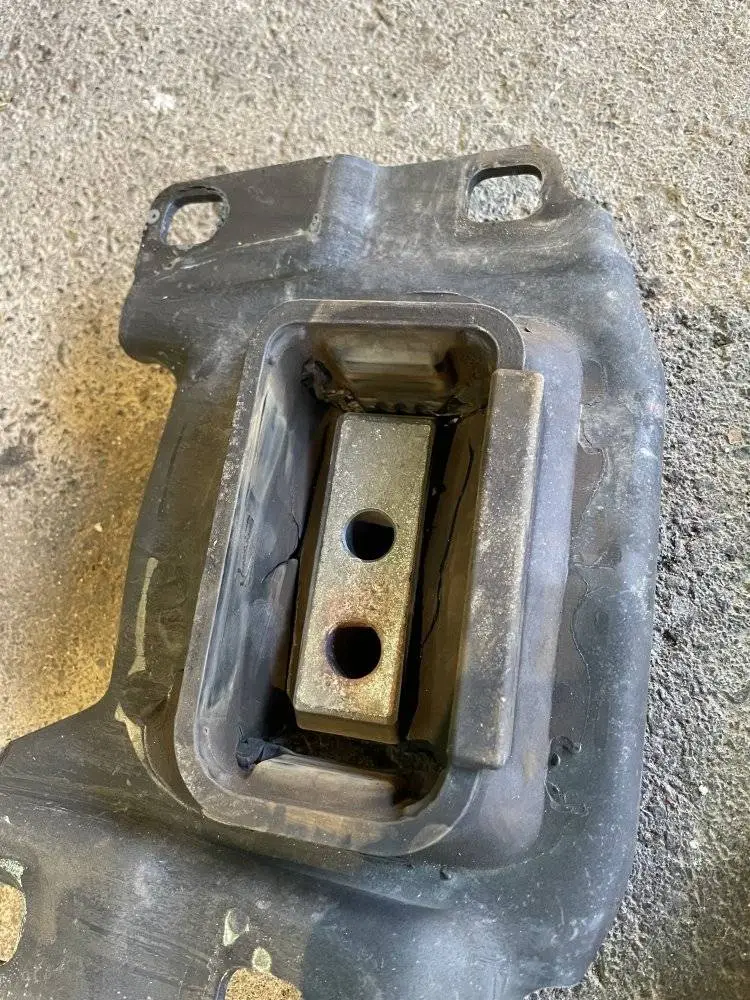 here's the new mount with the broken rubber piece on top of it.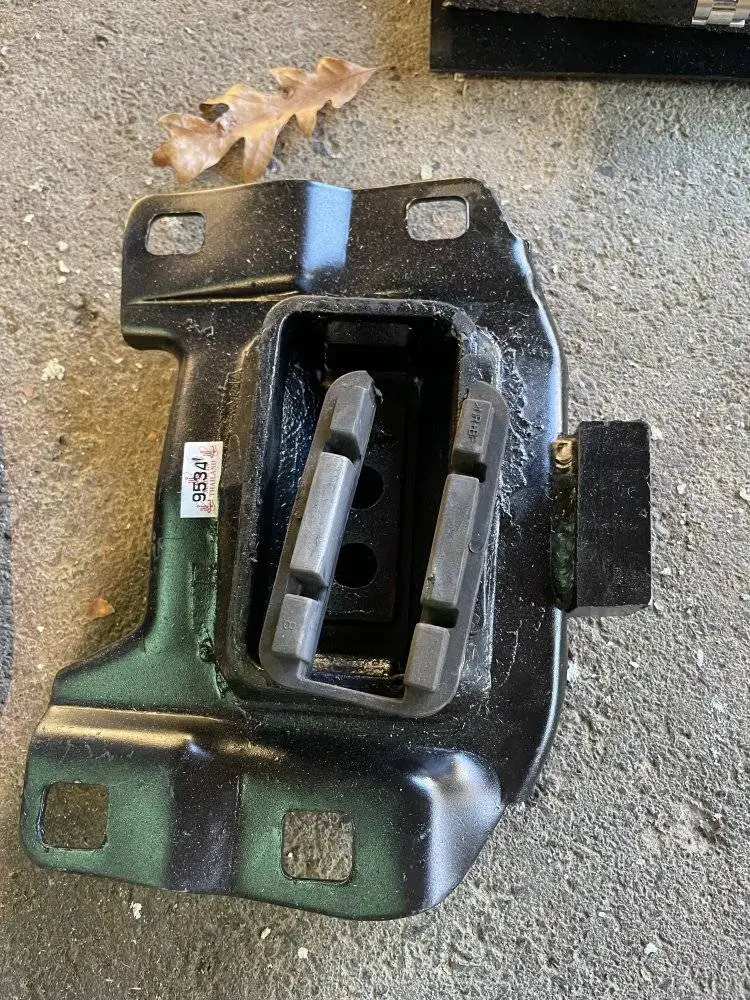 Last edited: