I bought 3 solenoids wothout the metal, somi replaces the green and white. is the black connector plastic or metal solenoid?
The black connector one is a Vapor Canister Purge Valve and I believe that corrected my CEL Code P0455.
It is a different part than the other 3 solenoids (VCTS-VICS-PRC) and it is mounted on top the intake air tube that goes to the throttle body.
The aftermarket one has two plastic ports mounted next to each other compared to the OEM one with a different port configuration.
My original one threw the CEL Code and when I unplugged one of the hoses from the plastic port, I found the plastic port was broken inside the hose end.
This one (snapshot below) also has 2 plastic ports but the-side-by side port configuration may be less likely to be damaged when working in that area.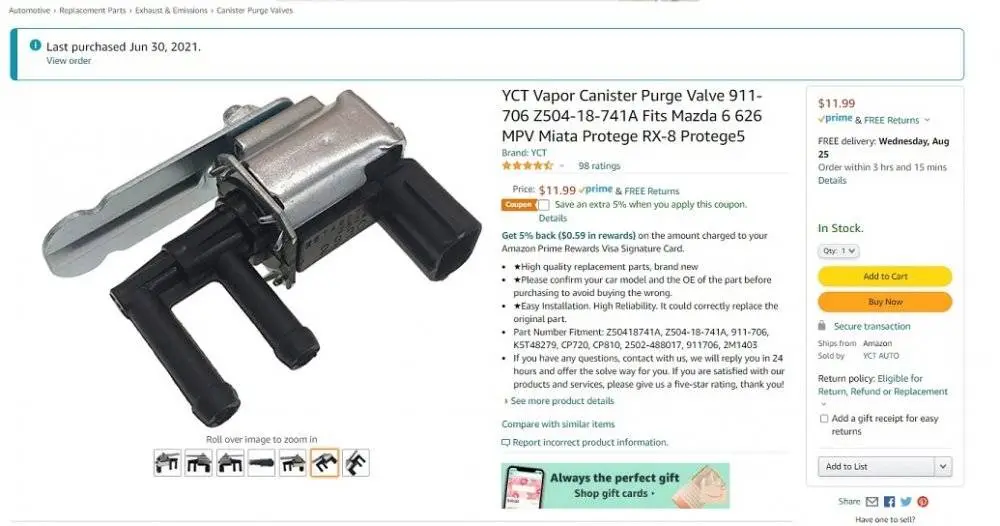 The other 3 (VCTS-VICS-PRC) are the same part but in our P5s, the PRC is just installed with a different orientation and filter configuration.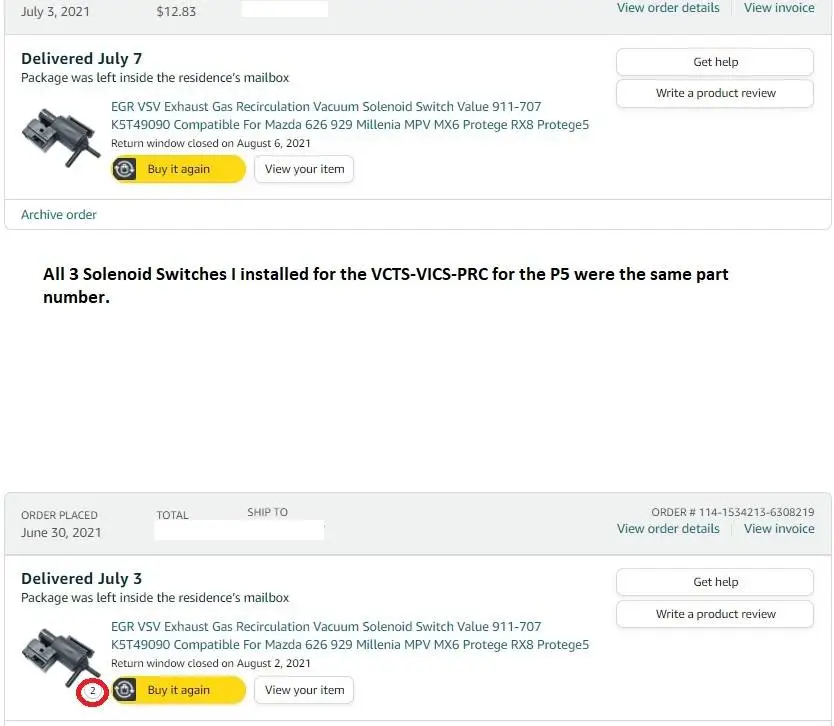 Last edited: