What size Scorpion are you looking for. Where did this $134 price come from? My Touring takes a 225/65/17 H size.
I just did a google search "Pirelli Scorpion AS plus 3 Walmart" and it went right into their page priced at 124.95 for the tires I ordered. Again, is this the size you want (225/65/17).

Walmart installed my RT43's and did a good job. And they torqued the lug nuts by hand to the correct torque. No matter where you have them done you'll probably need to adjust the tire pressure. My RT43's felt like mushy balloons at the factory tire pressure Walmart (and other tire shops) set them to. A few more PSI and they were great.
****And remember, Walmart does NOT do alignments so figure in that additional expense. My car was recently aligned due to suspension parts replaced so I already paid for that back then.
Thanks for the input. I was confused because when I put in CX-5 Walmart says it does not fit. See Screenshot.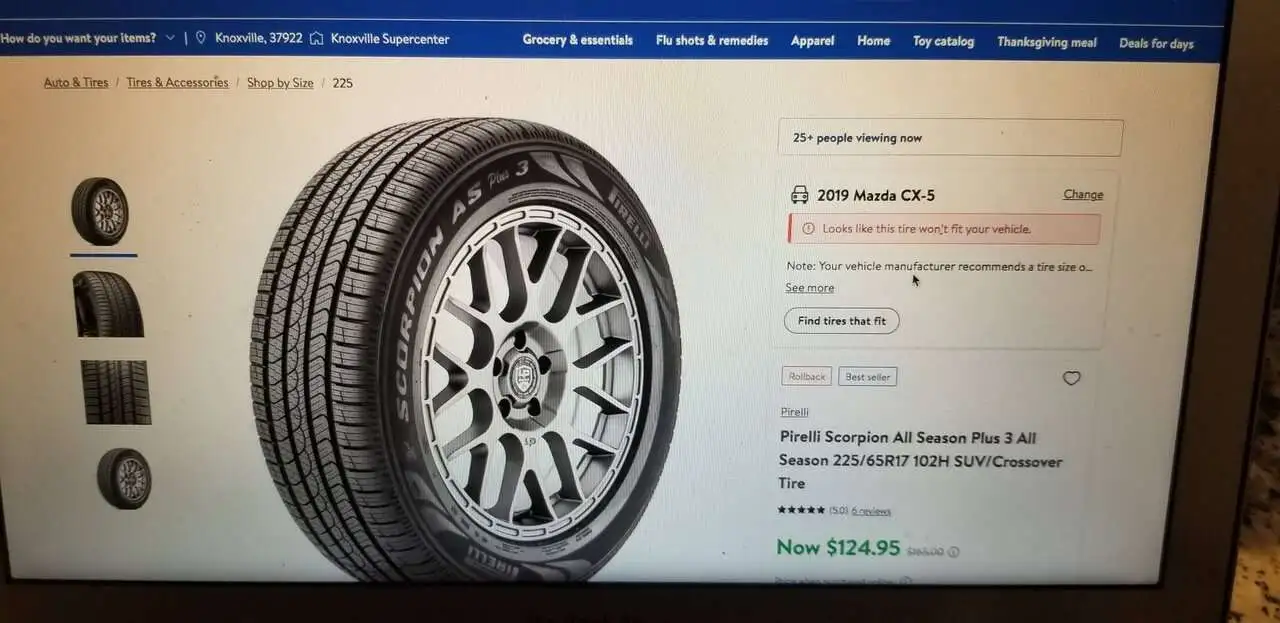 So how much would an alignment typically cost. If I take this to my local tire dealership, they will add in alignment for in the cost when they switch out my tires typically?