Hello, after many years messing with/modifying a manual trans Honda CR-V, and many more years messing with and modifying a manual trans Audi A4, I was looking for a new/reliable car.
I had so much trouble finding anything manual/awd, I switched to looking for anything with a real automatic (non-CVT). I completely bypassed mazda, assuming that the offerings were CVT, slow and boring.
Eventually I did a little research, and realized it was quite the opposite! These cars are actually pretty impressive!
After a bit of a debacle with the dealer (discrepancies between what inventory the dealer website said vs what was really there), I now have a 2021 Carbon Edition Turbo awd.
I'm pretty sure that this is probably the best 'deal' out there for a 'fun-ish', 'fast-ish', awd, reliable car.
I'm really trying to hold back on the mods, as this is the newest car I've ever had (it had 1.8 miles on it when I drove it off the lot a few months ago). But, I've been doing WAY too much research and contemplation between intakes, exhausts, tunes, wheels, suspension, etc.
Being an 'old school' forum-geek, I have spent WAY too much time lurking here and thought I'd actually join. I realize forums aren't as active as they once were. But, I wanted to ask some questions on posts I've been reading.
Pic (like you haven't seen a Carbon Edition CX-5 before...)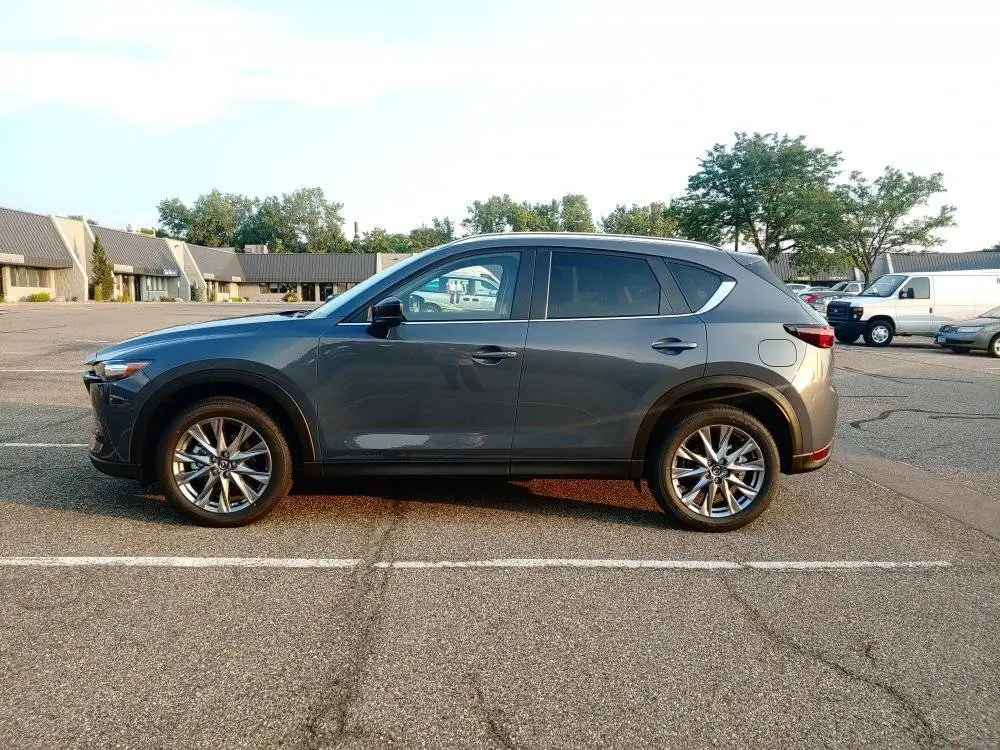 Purchased the car with roof rails, and had the dealer swap out the black wheels for silver (I'm not a fan of black wheels... and I think I'm the only one.)
So far, I have added weathertech mats, retractable cargo cover, amazon GPS card, CS intake+heatshield (whoosh woosh), and debadged some of the emblems.
It's been a pretty enjoyable car so far, and I'm happy with my new adventure.
Last edited: