Hello,
This post details how to program new remote FOBS and blades like the dealer or locksmith would.
This is not "customer friendly"
.
Also, this is at your own risk.
Wanted to share my experience with a predicament i was in with my CX9 and losing keys. This is the advanced keyless entry or creditcard style FOB.(see attached picture)
So i ended up losing my primary key fob and blade. I was left with a broken spare key fob and one working blade.
Replaced battery of the broken key FOB but the red light never blinked when pressing buttons.
After opening(really horrible job since the entire case is glued) i found out that the battery wasn't making contact because one of the battery connectors was broken off the PCB.
I bought an empty shell case of Amazon and put the old PCB in the new shell case.
https://www.amazon.com/dp/ (commissions earned)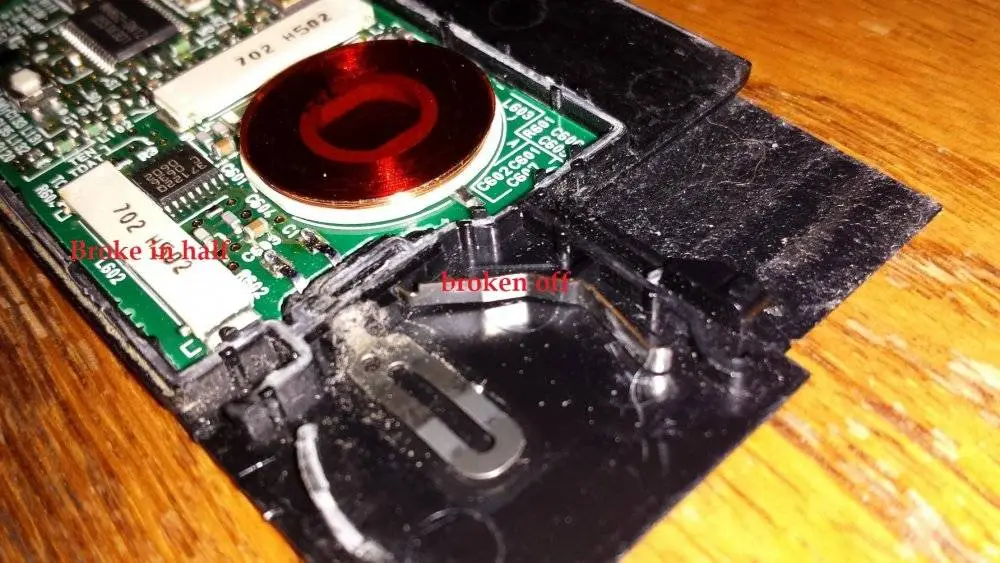 Tried soldering the battery connector but that didn't work since it was shorter because it had broken off. Bought an external battery holder and glued that on the back of the case.
https://www.amazon.com/dp/ (commissions earned)
This didn't work either because in my attempts to migrate the PCB apparently one of the copper antenna's broke in half. This resulted in spotty unlock/lock behavior.
At this point i was left with one course of action, find replacement key fobs. Since Mazda charges 350$ a piece without programming i wanted to find a different solution.
Found
www.abkeys.com
, they sold me a new key fob for 125$ a piece.(without blade). Ordered two of those. came in original Mazda bags and all...
https://www.abkeys.com/
With the empty shell i ordered earlier, i also got an uncut blade. Called around but no one wanted to cut the uncut key(copy the original blade i had). Not HomeDepot or autozone. Called a locksmith and said that they would charge 120$ for it but referred me to the Mazda dealer since they do it for 20$.
Went to the Mazda dealer and they had no issue cutting the key after showing the car title and ID.
Little did i know at the time that the newly cut key did not have a transponder chip. Driving home i remembered seeing that fact in the description of the shell case.
So.. I went online and found myself a blade with transponder(4D-63) for 20$. Weekend after i went back to the Mazda dealer and did the whole thing again.
https://carkeysexpress.com/store/ke...09/1001167-mazda-transponder-key-blade-insert
Handy tip to know
, Dealer doesn't need original key. They can pull the key pattern based on your VIN and cut you a new one.
On to the serious part. None of this works without having either FORscan or the Mazda IDS software since you need to pair the transponder from the blade and pair the new key fobs with the car.
FORscan tips
I already bought myself a VCM usb module and downloaded Mazda IDS so i was good on that front.
1. Open your Mazda IDS and connect(verify VIN and such)
2. Open programming and enter the PATS menu. Also, keep your doors closed otherwise the lock/unlock won't work later on.
3. For my year i needed an outcode (
www.autokeyprog.com
)
4. Once you gain security you are good to go with the programming
5. Program additional ignition key, it will tell you to remove your working one and insert the new one. Confirm and your new blade is programmed.
6. Program additional remote key, it will tell you to place the unprogrammed FOB on the passenger seat. The locks will lock/unlock once and after that you press unlock on your new fob twice. The car responds with lock/unlock again.
7. Program additional key fob with same procedure(follow onscreen instructions)
Finished... You now have 2 new key fobs and 2 paired blades.
Couple things to keep in mind before you start this journey.
1. verify your FCC ID on your original remote key FOB(it's on the back right next to the blade insert)
2. verify the button layout, there are 3 button/4button FOBS and with auto liftgate or emergency button.
3. verify you get the right MHz(US market is different than European market). Abkeys has it in the product description.
4. verify part number(you can call Mazda and have them check your VIN and tell you the part number).
Be careful since the part number is good for all the button variations as far as i could tell, so check FCC ID and button layout.
5. you NEED TWO BLADES programmed at all times, if you have only one working blade don't attempt anything. Get yourself a new transponder blade and get it cut before you do anything. If the car does not have two blades programmed, the PATS module won't let you start the car anymore.
6. when i was programming my key fobs, i left my cellphone out of the car because of interference(don't know if it really matters or not).
7. a blade that costs 2$ does not have a transponder chip(completely useless). A blade that costs between 10 and 20$ does.
8. If you're unsure if your blade has a transponder, my experience showed me that a key without transponder fits in the lock. But it won't allow you to turn the lock to unlock. This is what i experienced with my first cut blade. The next one with transponder allowed me to open the car but not start it(since it wasn't paired yet).
Hopefully this will help someone else since it took me several weeks of researching/checking/waiting and calling to get to the point where i now have two working keys again.
Last edited: