2016 Mazda CX-5 GT AWD w/Tech Pkg
Contributor
Thank you everyone keeping an eye on this thread -- it is much appreciated.

Went to a different parts store and got the system tested again, similar results and their machine said the same thing: voltage regulator failure. They suggest a new alternator.

Looks like I can get a new one from RockAuto for $185 and the replacement looks pretty straightforward (except some of the weird bolt angles)

Will try replacing that and see what happns/report back!
At this point, it's logical and economical to replace the alternator. While replacing the alternator, also check all wires and connectors going to transmission making sure they're in good shape and tight. Of course serpentine belt、water pump belt and belt tensioner (very common problem to leak) should be considered to replace too.
Don't believe you've mentioned the mileage on this 2013 CX-5? It's to be a 2.0L instead of more common 2.5L
There's a common problem related to variable valve timing (VVT) on high mileage CX-5's which may affects camshaft position sensor error. The VVT solenoid, or oil control valve (OCV) on top of the engine tends to be leaking and it may worth to check the condition of the OCV. Here's the part number:
Control Valve Solenoid - Mazda (PE01-14-420A) $188.72.
A leaky OCV: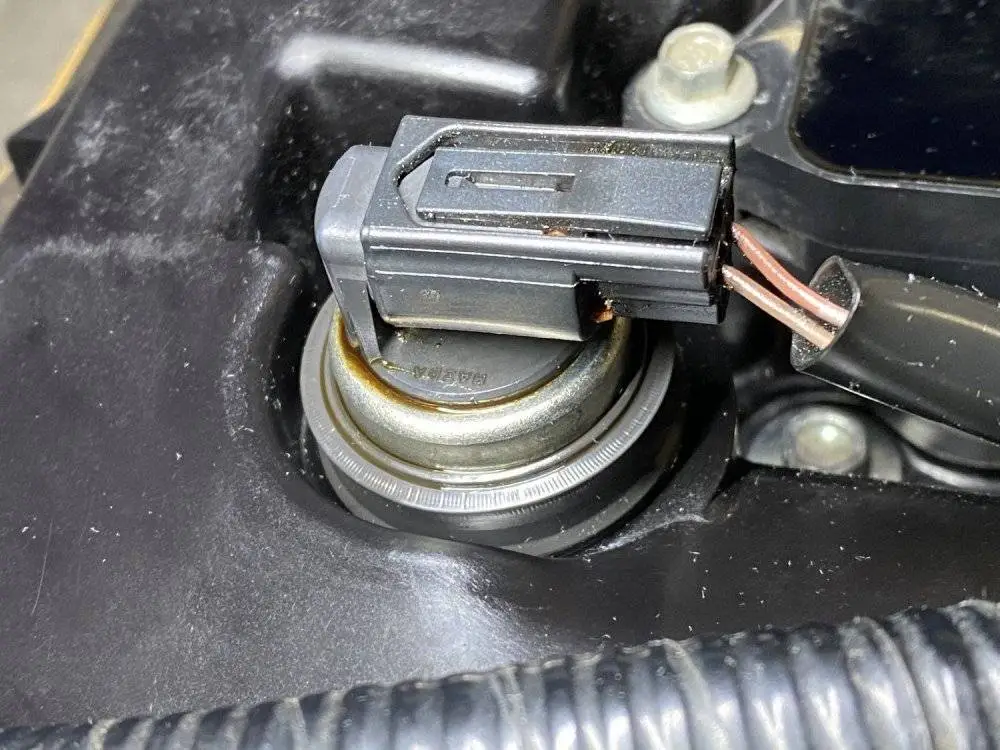 Keep us posted!
Last edited: