While doing some maintenance on our CX-5, I noticed rust on the Ultra Racing stiffeners I had installed on the underbody. At first I thought it was just on the surface lifting the paint off, but closer inspection showed the bars were rusted through. The rear was the worst as you can see, I removed it: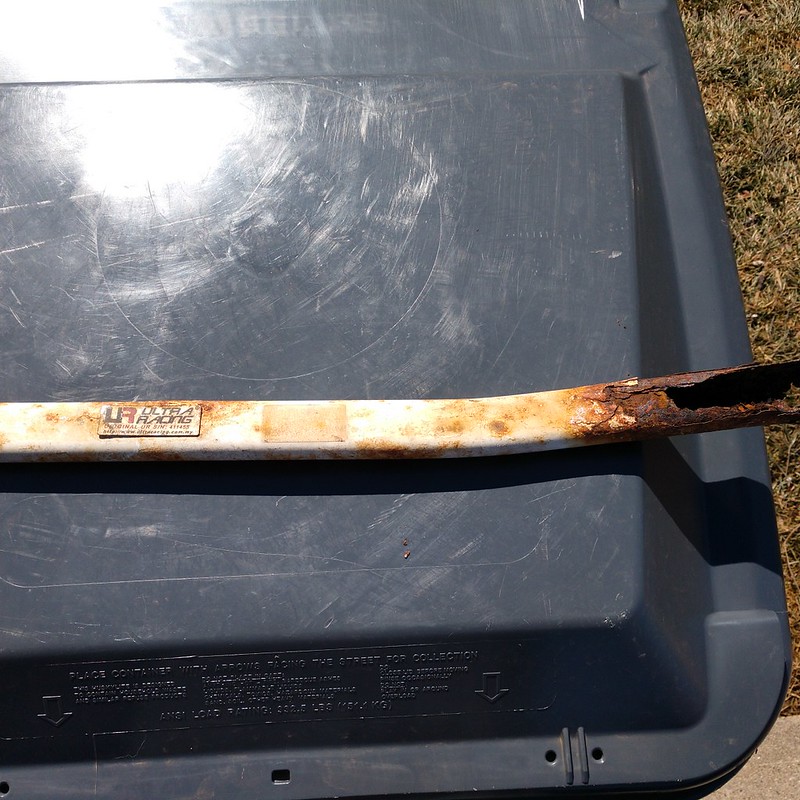 The front one wasn't as bad but I will be removing it as well. I had these installed for four or five years (don't have access to my work log at present), I wouldn't have thought they would fail so quickly but the steel used is very thin walled.
I'm posting this so anyone considering getting some of these can go into the purchase with no illusions.