Has anyone tried
this
out on their 2nd gen CX-9?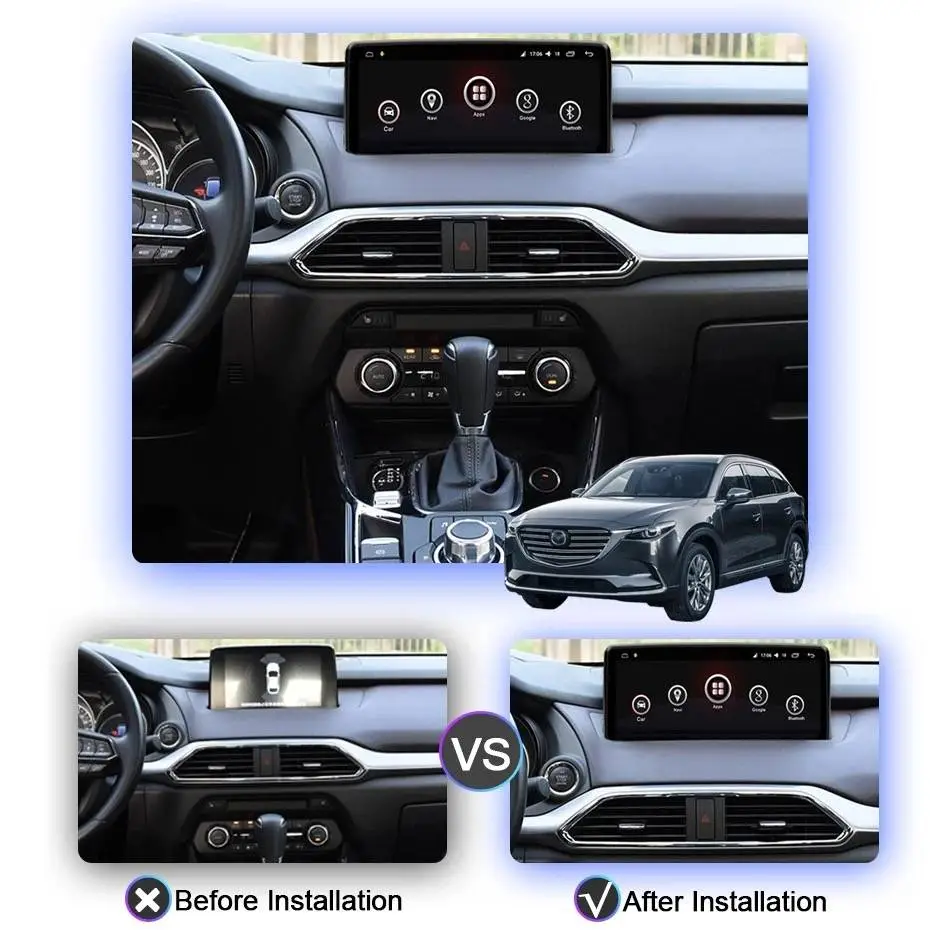 Aside from the CX-9, I also have a 2013 BMW 528i (F10) that came with a 6.5" iDrive infotainment screen and had no CarPlay or AA capability. For the F10, it was a no-brainer to add on so that the vehicle would gain built-in GPS, along with Carplay and AA, as well as smart device functionality. I installed the 12.3" Android HU in the F10 and it definitely improved vehicle livability.
Since the CX-9 already has CarPlay and AA functionality, it's not as imperative or, even needed. The Android HU will likely not improve the startup time of the pre-2021 CX-9 infotainment system, only really add the bigger display. I really wish there was a way to upgrade to the OEM 2021 system.
Last edited by a moderator: