The high cost, bad reviews as well as the idea of having two key fobs in my pocket steered me away from Mazda remote start system and in search of better alternative in the aftermarket world.
I am a handy person so after reading several reviews online, I decided to try out one from Fortin in Canada. It looked pretty straightforward to install and the cost was minimum for me.
But the biggest selling point was the idea of being able to use Mzada's key for to remotely start the car. The install along with programming took me almost an hour.
Few takeaways that I'd like to share with anyone interested:
1. When remote started, when I open the door, the engine keep running and all I have to do is to press once the Start Button and then the brake pedal and finally shift to drive or backup. Unlike the Mazda's System, when you open the door the engine shuts down and you have to restart it which in the long run puts a unnecessary wear on the starter.
2. When remote started, the system retains all of the clime system settings as it was left out before shutting the engine off (except the rear window defroster) but including the heated seats !!
3. The hardest part of the install was to tuck away the main harness and tie it high enough so it would not interfere with the under steering wheel cover when installing it back.
4. After removing the bottom part of the steering wheel cover part I have more than enough room to work on it.
5. This was truly a Plug And Play install. I did not use the hood pin and did not use any of the parking lights connections as I don't care to have them on while the car is running.
Here are few pics from the install and the location I chose to mount the box: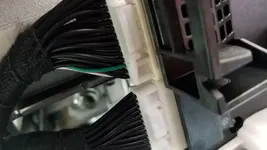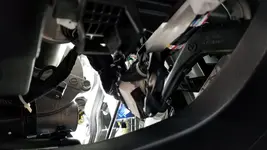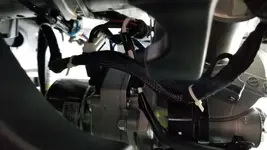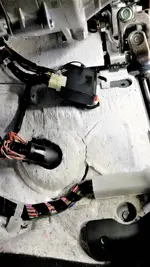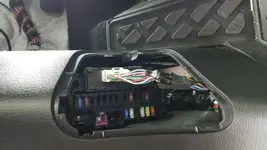 Last edited: