My 2021 CX-9 AWD Signature with 8000 miles wanders at highway speeds. Not a lot, but just enough to make driving long distances tiring.
I have found that almost all new and used cars that are sold are out of alignment!. My sons and I tend to buy a lot of cars (and we love Mazdas), and we counted 6 cars in a row that we bought (mostly new ones) that came from the factory out of alignment. My first one was a new 2012 Mazda 3i that I thought was just designed badly, until 1 1/2 years it was just out of alignment. After the alignment, it was awesome!
Back to the story... I had Mazda check this one twice, and both times they said it was in specs. I had them give me the specs the last time, and it looks like it has a bit of toe out (which I understand can cause instability). Does anyone have recommendations on what settings to set it to?
Here is what I have:
The first setting doesnt say what it is, but I think it is Toe.
(Left/Right)
Front -> -0.7/-0.5 Camber -> 6.1/6.0 Caster -> 0.9/0.11
Front -> 0.2 Total Toe -> -0.01 Steer Ahead
Rear -> -1.4/-1.2 Camber -> 0.6/0.9
Rear 0.15 -> -0.02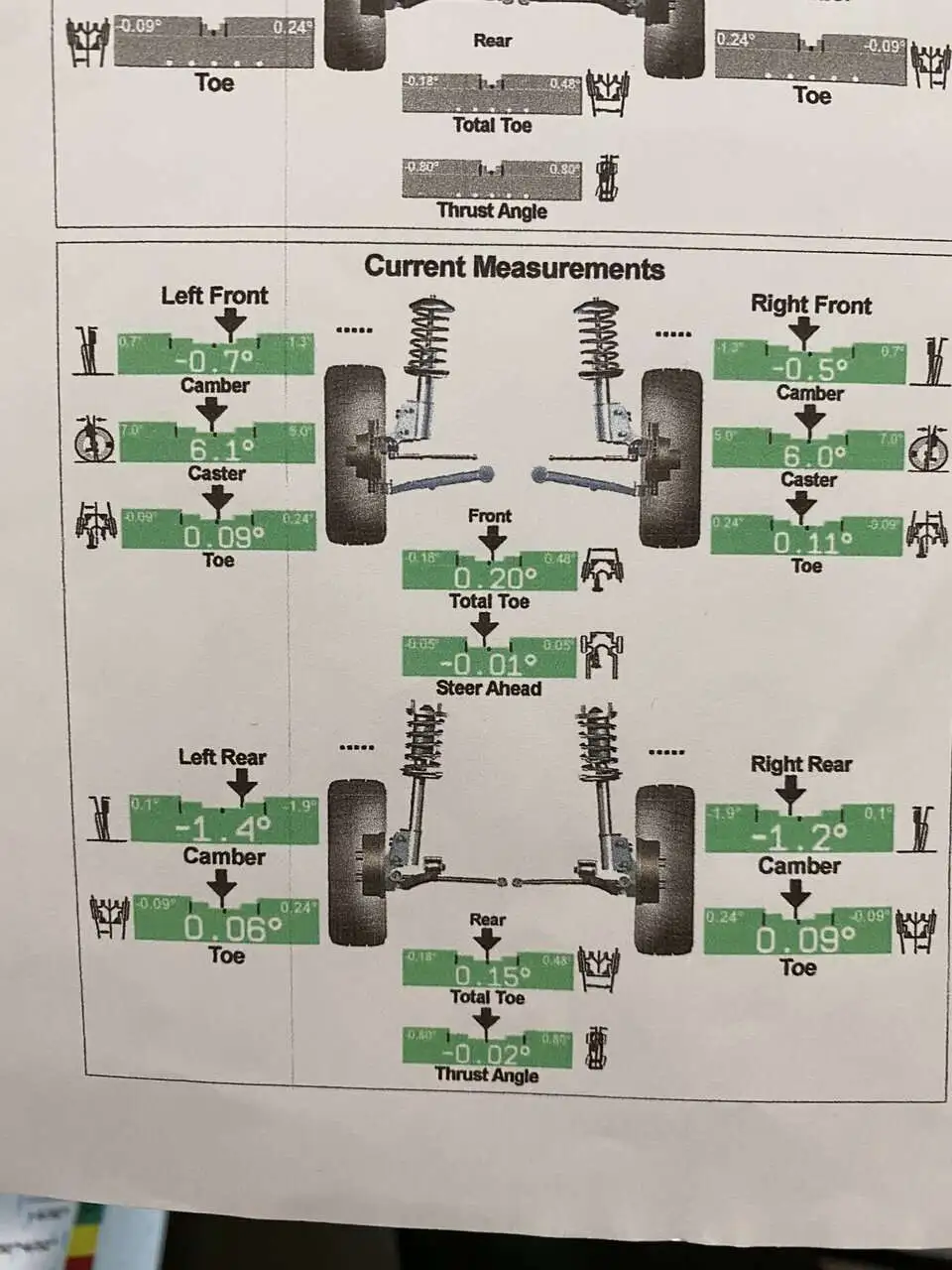 Last edited: