I have a bunch of MSP aftermarket parts I was stocking up on when I was going to turn my MSP into a project car. I ended up selling it and never got to use most of them, so they are now for sale. This for sale thread has been 2 1/2 yrs in the making as I took pics of all my parts to get them ready for sale and then had too many things going on to keep track of a FS thread. All items are still in the same shape as the pics I took back in 2012, as they have been either in my garage or house not in use. I took new pics of the items that are not already boxed up.
All items sold as is. PayPal or cash only. Buyer pays shipping (US ONLY) unless otherwise noted.
Will try to respond to any inquiries or PM's ASAP, but I may be slow to respond.
1.)
Hi Boost FMIC
-bought used from another member but never installed it. Setup for relocated MAF and has a Greddy flange. I will include the SMIC delete brackets that did not come with the kit when i bought it. Previous seller didn't tell me that it has a hole drilled in the cold side pipe that I am not sure what they had placed there. $275 plus shipping
7)
SU Port & polished Intake Manifold
- bought off another member $90 + shipping
8)
Greddy RZ BOV
- brand new in box- purchased from SU $180 + shipping
2.)
Used Injen Air filter
- I had 2 filters so that my car was not down when i wanted to clean it, currently dirty as i used up my cleaning supplies on the filter that i replaced it with - $15 Shipped US
Local Pick-up only items: (NW Arkansas area)

15)
OE 2003 MSP Catback Exhaust
- some of the bolts broke when it was removed and the shop broke the pipe where it connects to one of the CATS. (This does not include the downpipe). $100 for all
2.) STEEDSPEED Exhaust manifold - bought brand new and never installed it. (will include brand new gaskets and ARP Studs pictured)
SOLD
3)DGM CARBON FIBER GRILLE- has a SU black painted turbo emblem attached(some chips in the paint) the grille has 2 small rock chips that are not noticeable unless you are up close. -
SOLD
4) PERRIN Fuel Rail w/fuel pressure gauge attached- purchased from another member and never got to install -
SOLD
5) ETS SMIC + hard pipes- small scratch where it rubs part of the frame -
SOLD
6) Dave B rings - fit snug and I never had them fall off -
SOLD
10)Forge BOV- -
SOLD
11) KMR 4 point Ladder Brace- -
SOLD
12) KMR Rear panel v-Brace - brand new never installed -
SOLD
1.) Joe P inline boost controller - New never got to install it -
SOLD
14) OE MSP Springs and tokicos
-
replaced these with new items when I put on lowering springs at about 75,000 miles- (mostly highway and never tracked)
SOLD
4.) Greddy Turbo Timer - New in box - -
SOLD

9) Forge BPV -used for about 3 months
- SOLD

13) Work Lugs
- SOLD

3.) Vacuum Block - made by another user that i never installed
- SOLD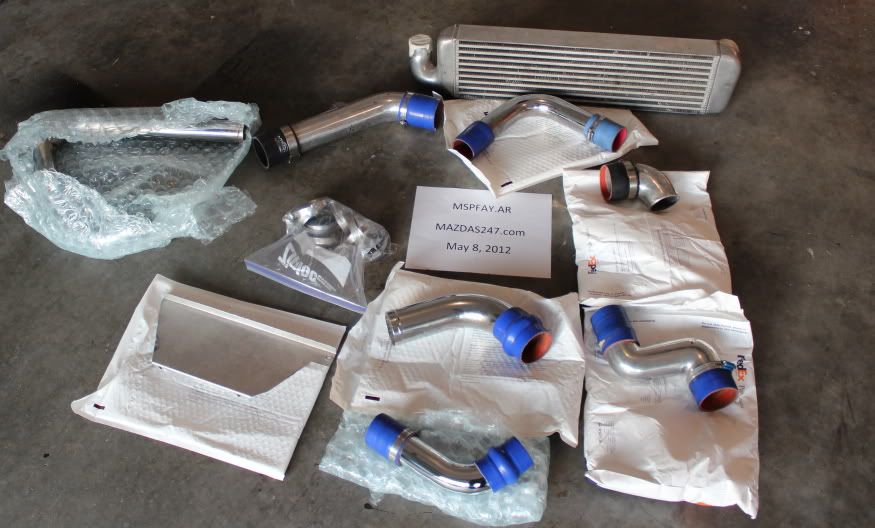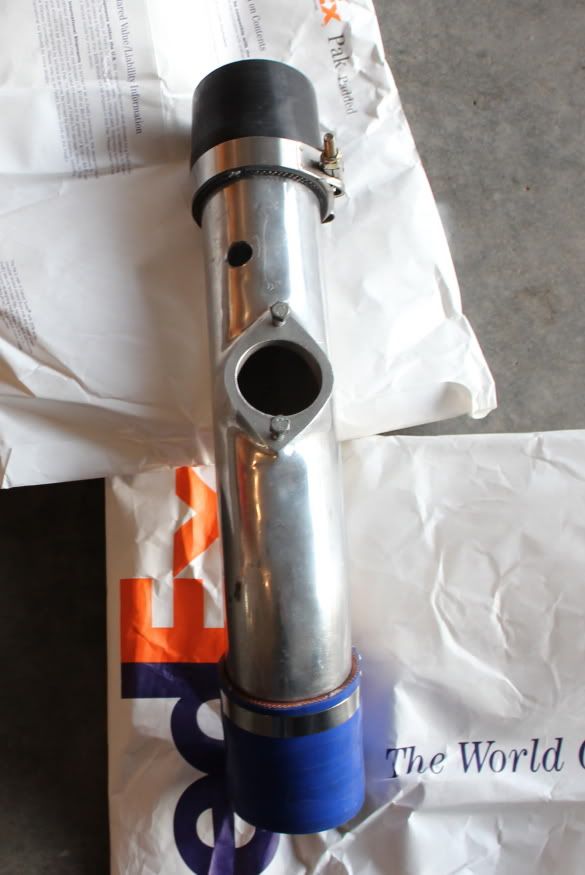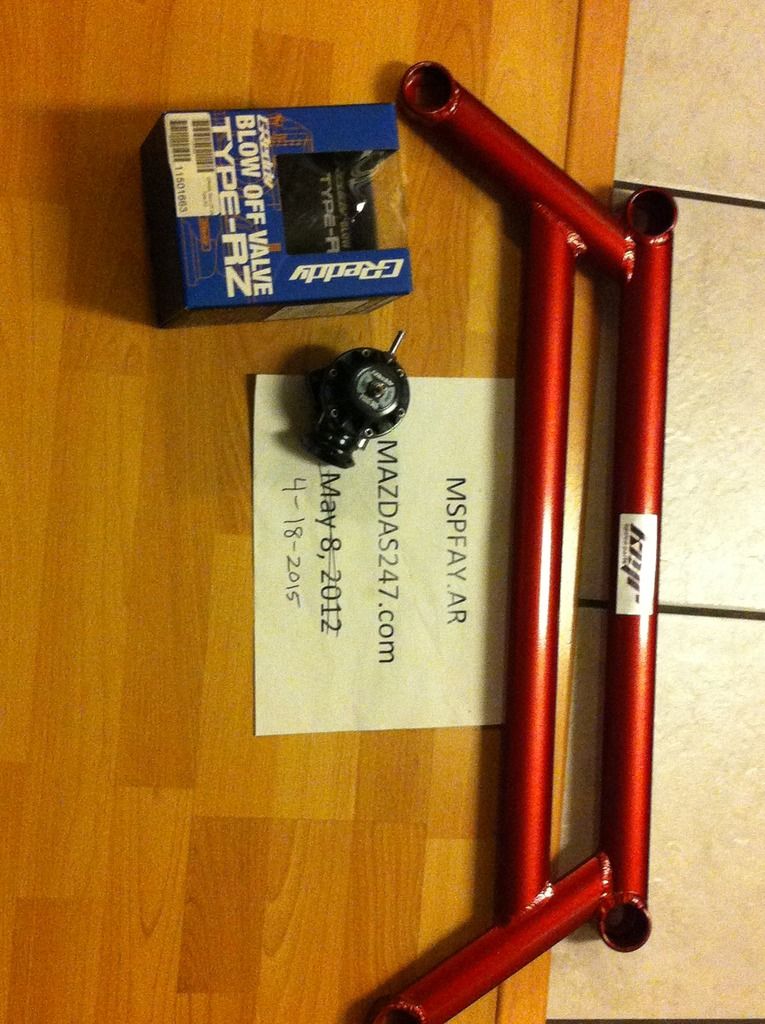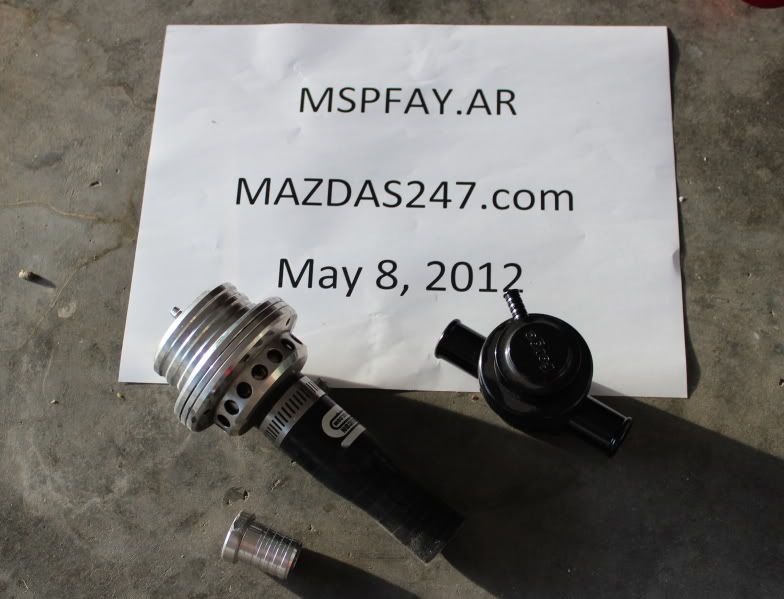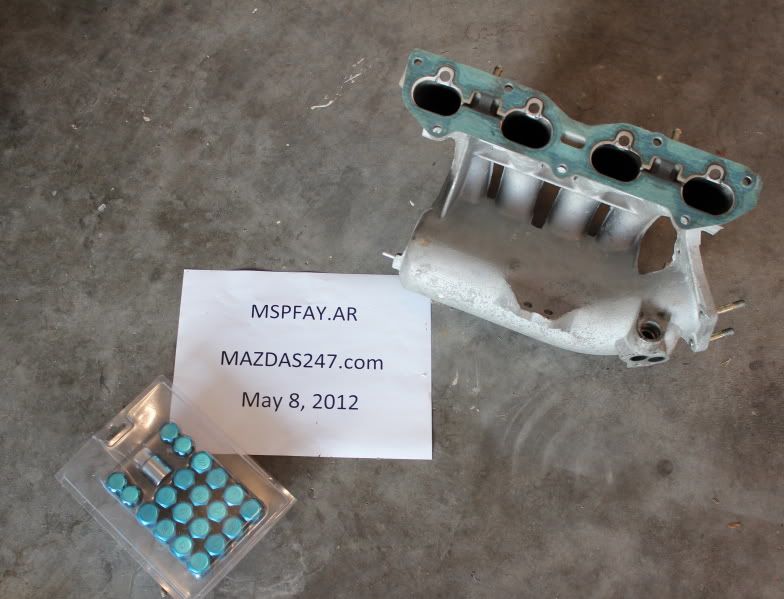 Last edited: