:

2018, Mazda, CX-5, Snowflake Pearl, Grand Touring
Okay, before I get flamed let me defend myself.....
I know this is not going to win any beauty contests. However, it is very
comfortable and convenient. It can also be removed in seconds when not in use.
I have no doubt that anyone desiring more comfort for their right arm in the
CX-5, left hand drive, will be able to do a much prettier job than I did.
Ever since getting my 2016 MX-5 ND and adding a much more comfortable center
console arm rest, I have been spoiled.
My MX-5 ND now has one of the most comfortable interiors of any vehicle I
have ever driven. At least for me.....
After purchasing my 2018 CX-5, I was really disappointed at how useless the
center console arm rest is. Again, at least for me..........
I like to drive with my right arm supported but the CX-5 didn't provide that
luxury. So, after many months of pondering ideas, I finally came up with
something that really hits the spot. My right arm loves this.
The parts needed aren't very sofisticated or hard to find.
A re-purposed, stainless steel water bottle.
A trip to Home Depot for the rubber cap, which comes with the stainless steel
clamp. This is found in the plumbing section, ABS pipe area.
A home made or commercially made, padded pillow. The one I used is actually
a neck pillow that I have had for a few years. I used this on a previous
vehicle. I still have another one in black and two in beige. These were
purchased on ebay.
Some 1/4" plywood for the base of the pillow that I inserted inside and a round
piece for reinforcement inside the rubber cap.
Of course, a few wood screws that are long enough to go through every thing
but not too long. You don't want them poking through the arm rest pad. Ouch!
Then it's just a matter of fitting all the parts and putting them together.
The final thing that I did was wrap the bottom of the water bottle so that it
fits snugly into the vehicle cup holder. You will have to use your
imagination for this. If your water bottle is fat enough, you may not have
to worry about it.
The first picture is my MX-5 Miata interior.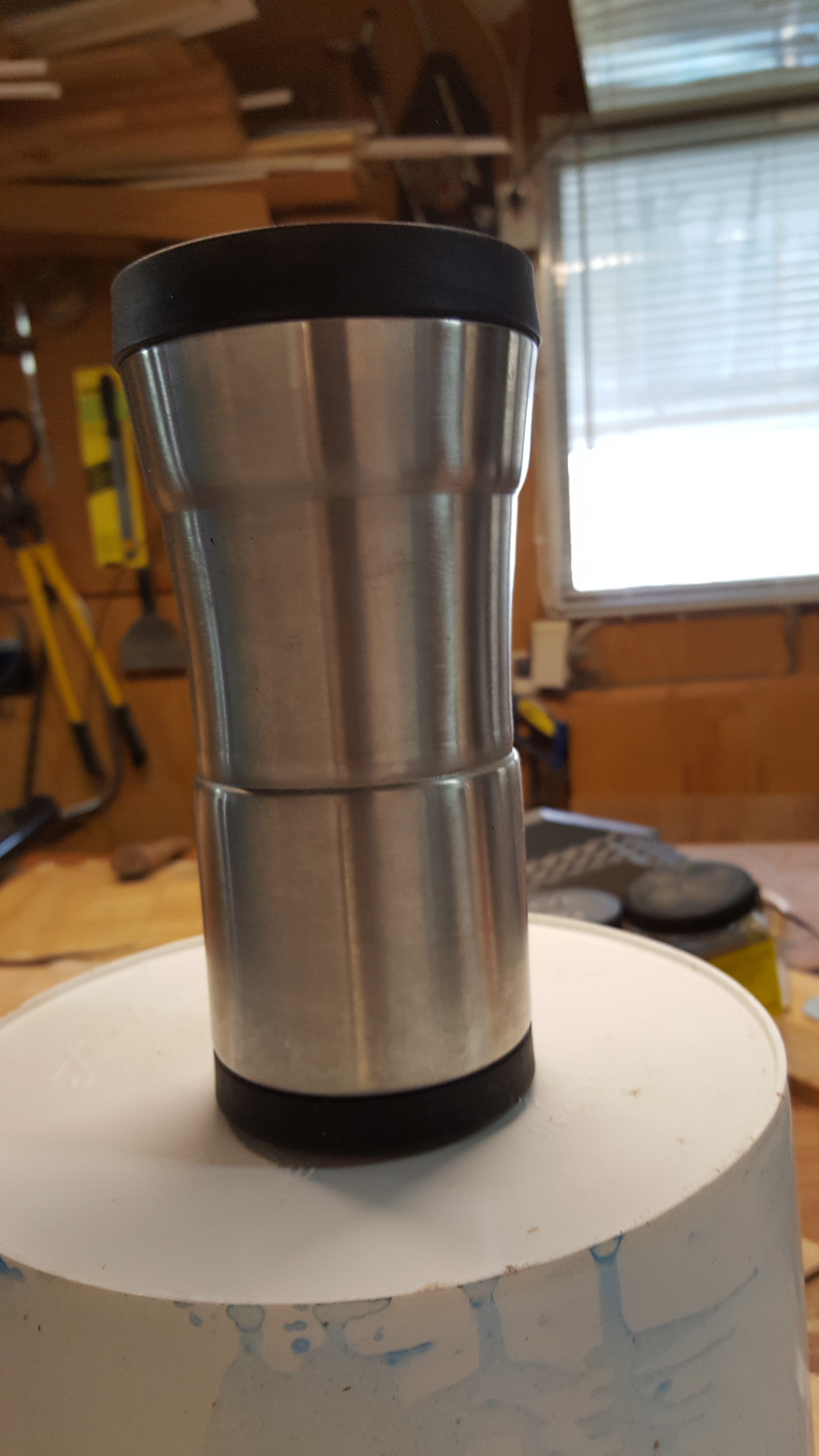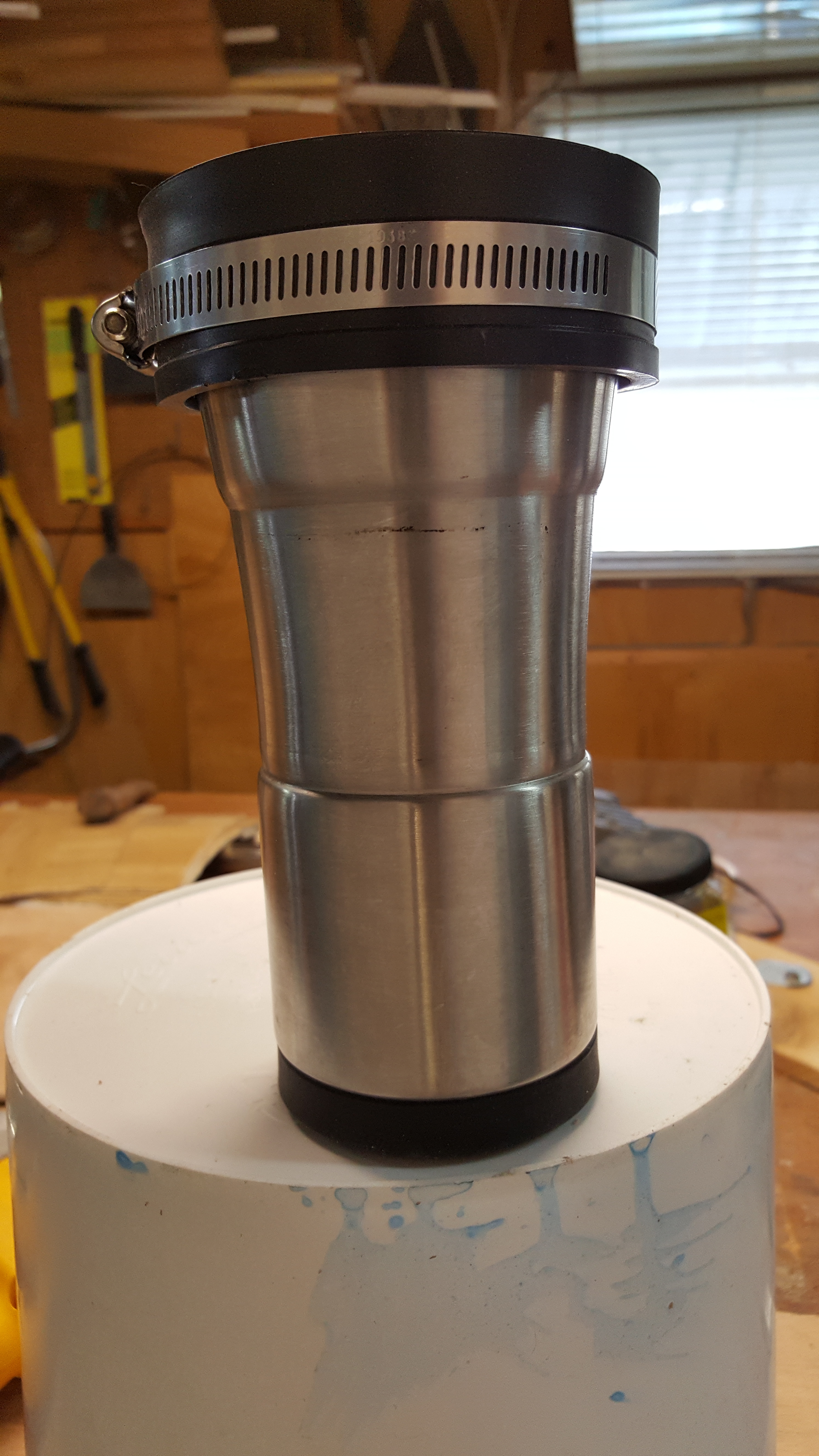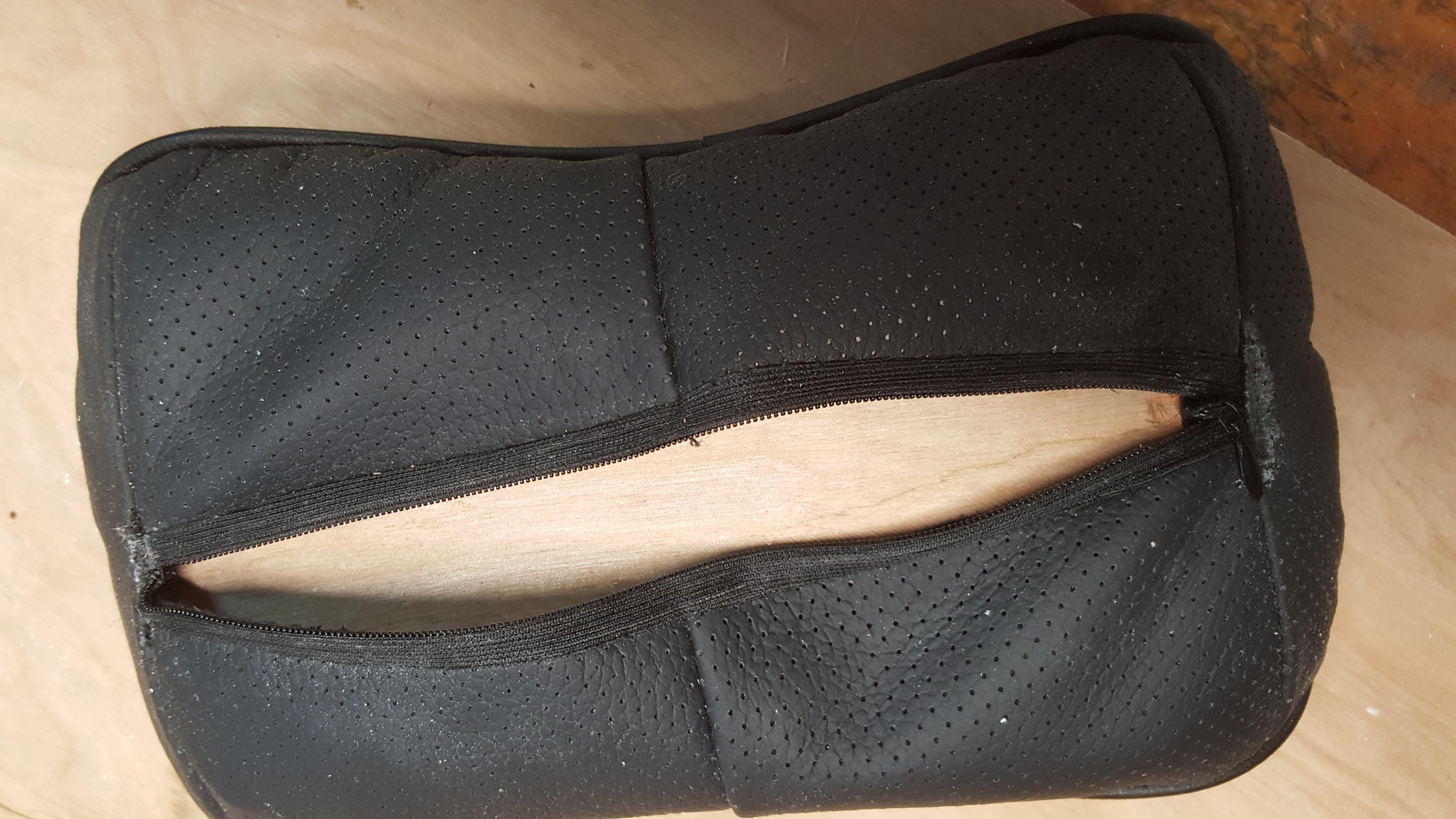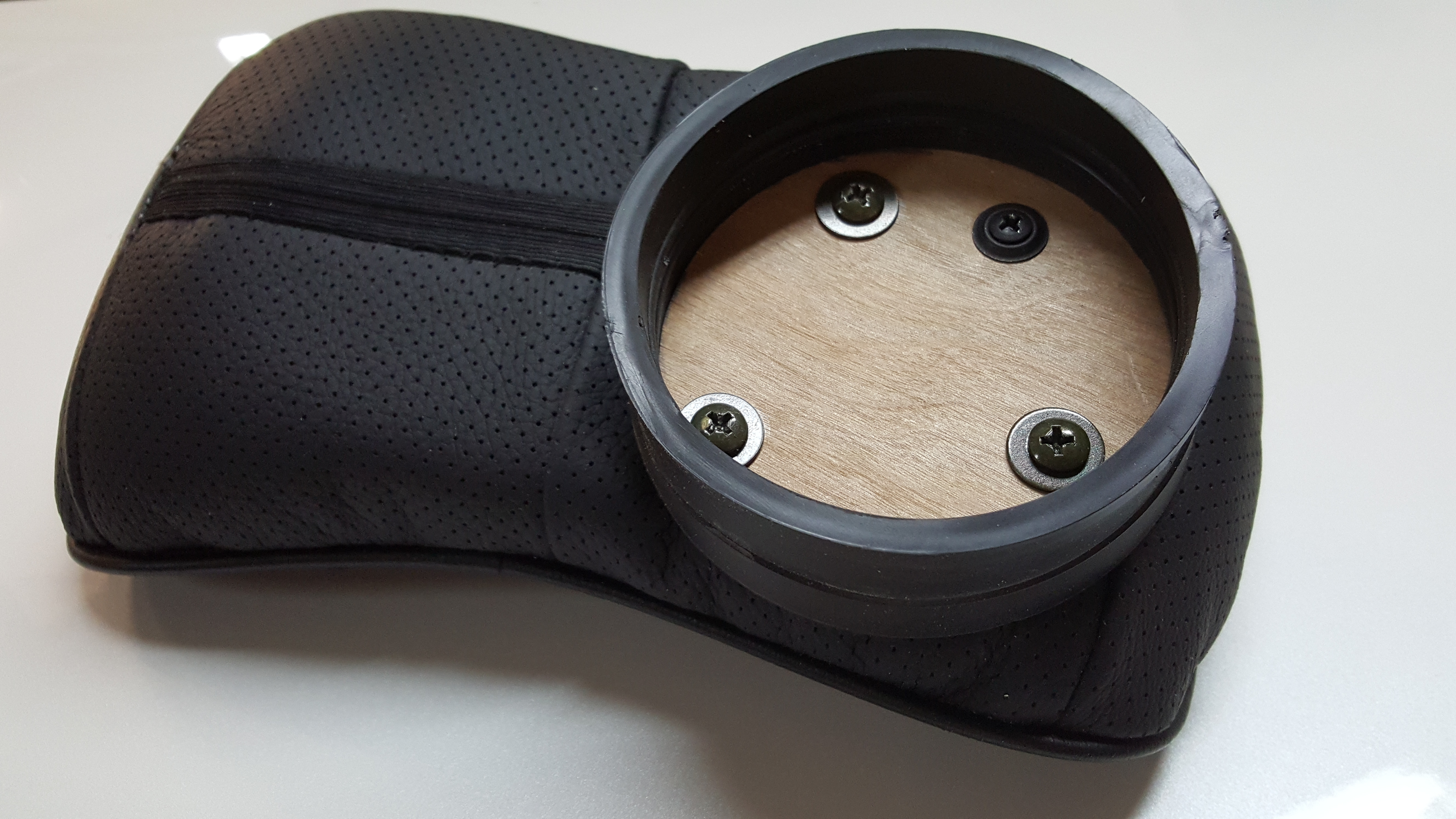 Last edited: