:

Calgary
:

Blue MP3, Grey MSP
Did anyone ask for this? No
Are you getting it anyways? Y e a b o i
After removing the drivetrain to swap into my MP3, a little project for my rustier titanium shell to make you all upset.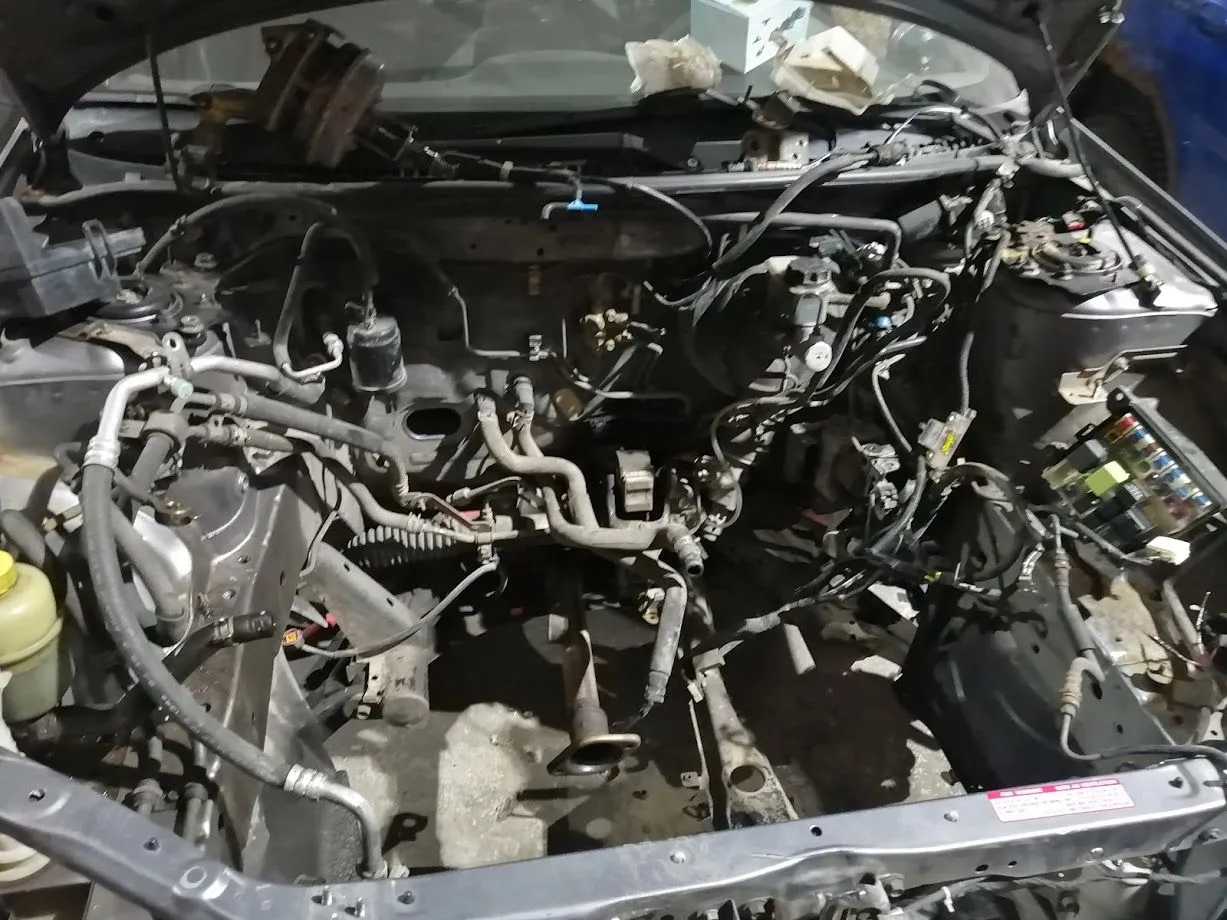 Titanium shell remains after engine pulled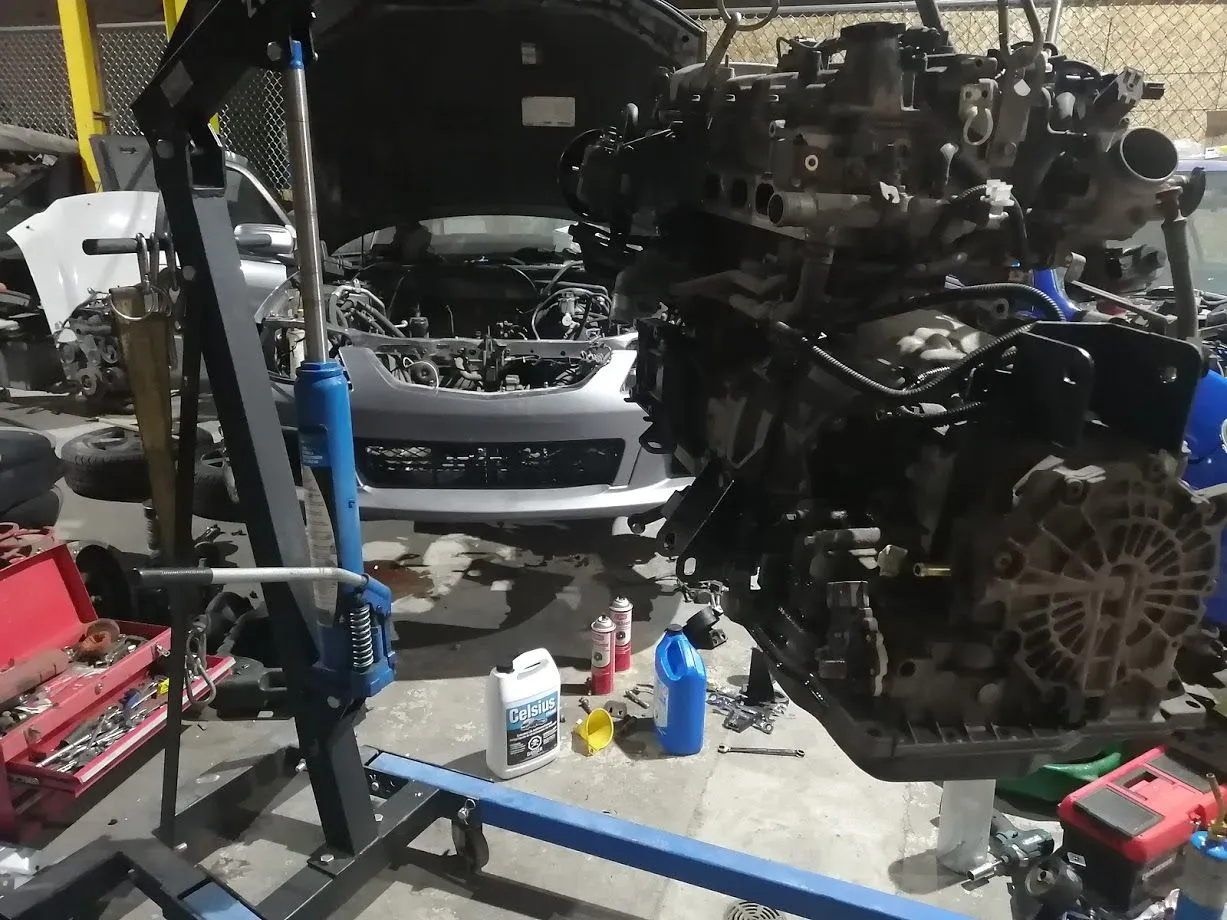 Engine and trans from donor car pulled, don't have any pics of the donor but it was a mechanically sound ES that unfortunately was in very bad shape body wise and frame rotted. At least we can give the powertrain a new life.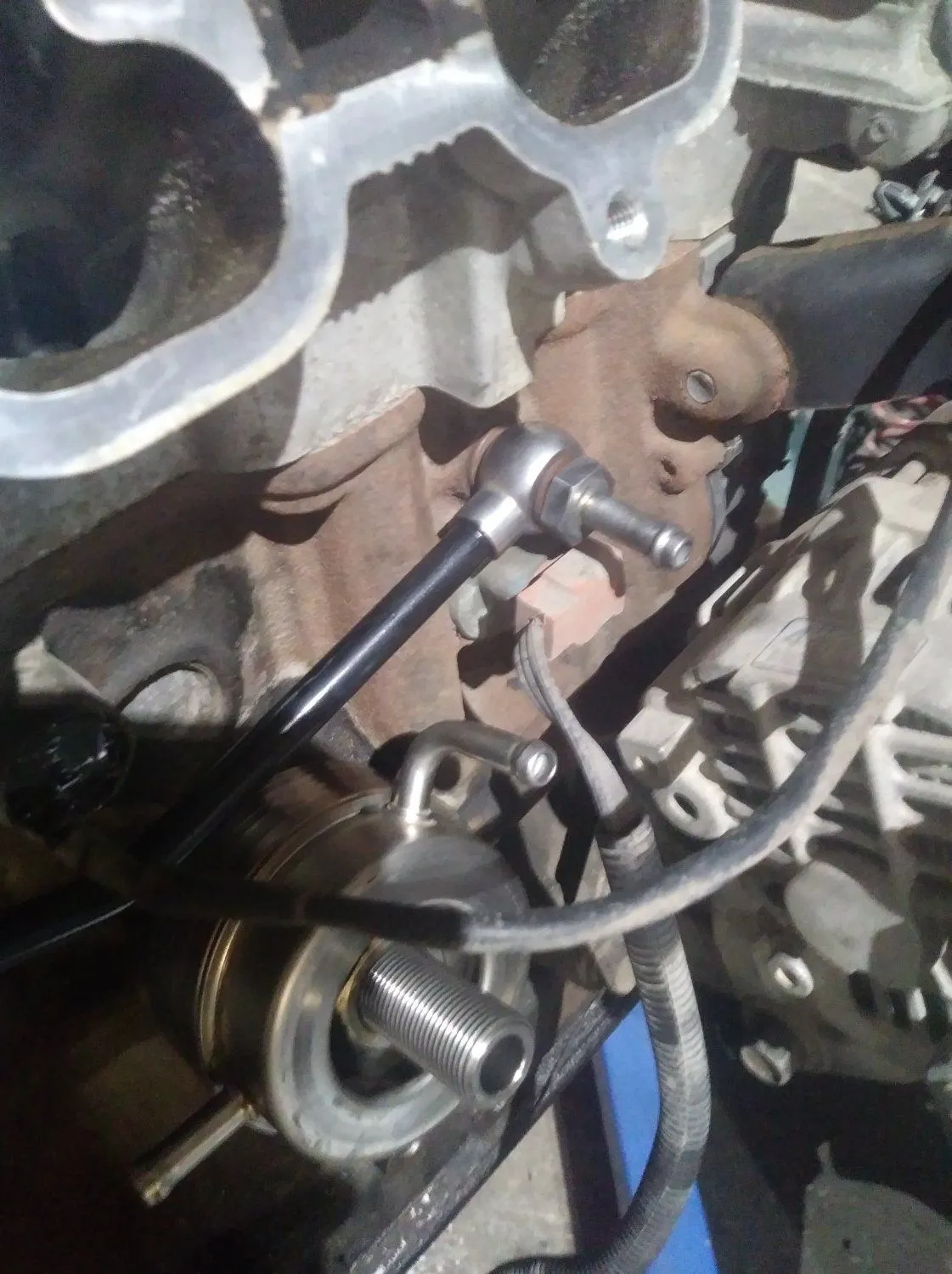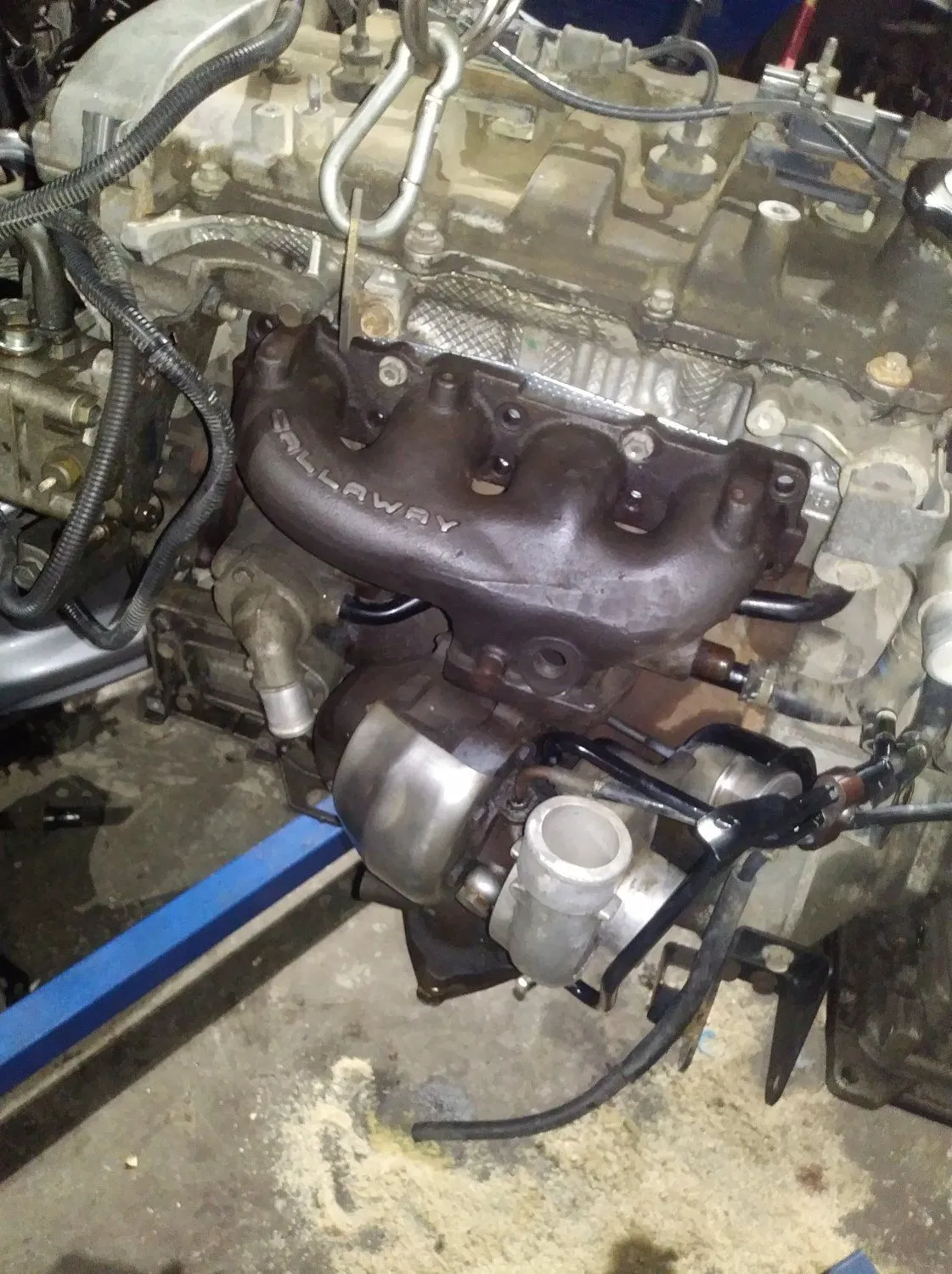 Turbo bits cleaned up and retrofitted to donor motor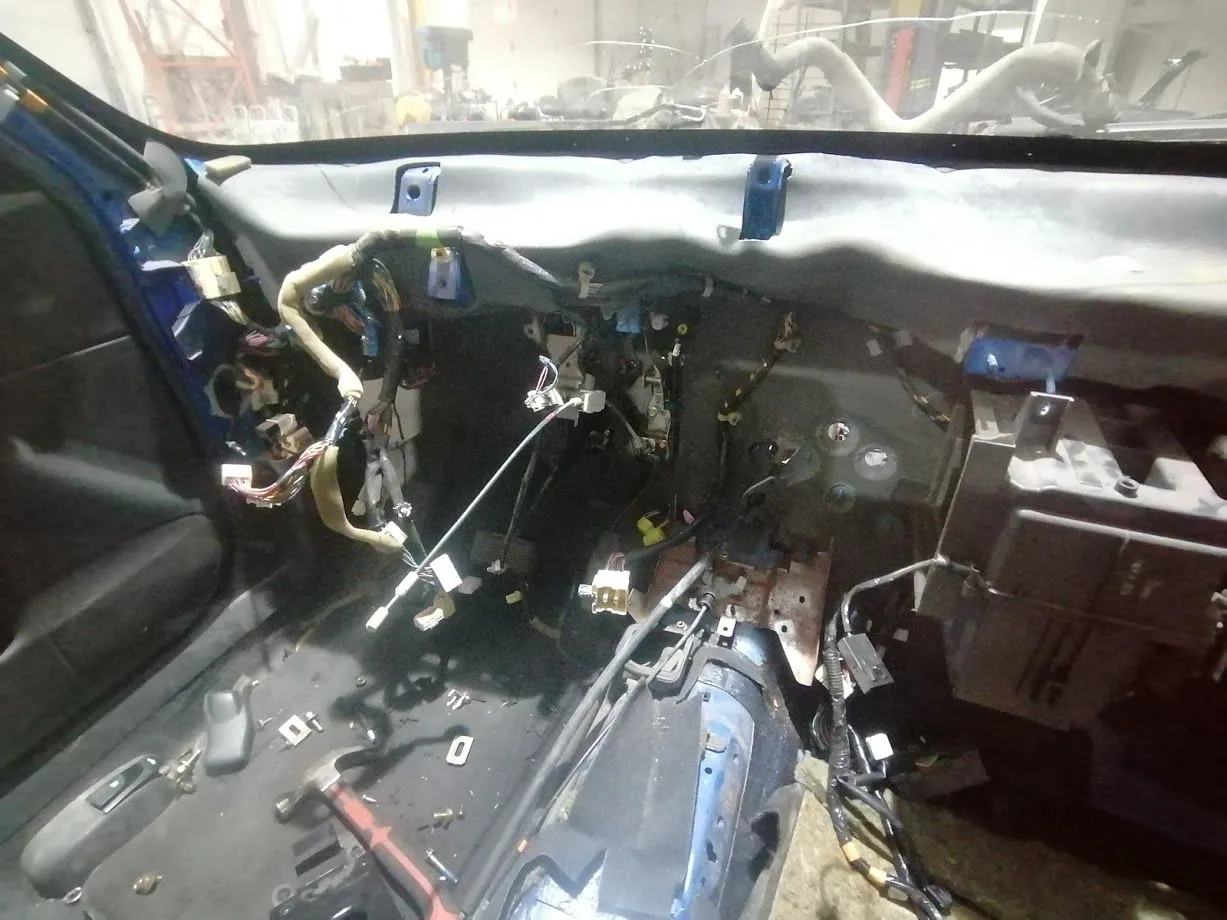 Both dashboards had to be completely taken out in order to retrieve the dash harness and shifter cable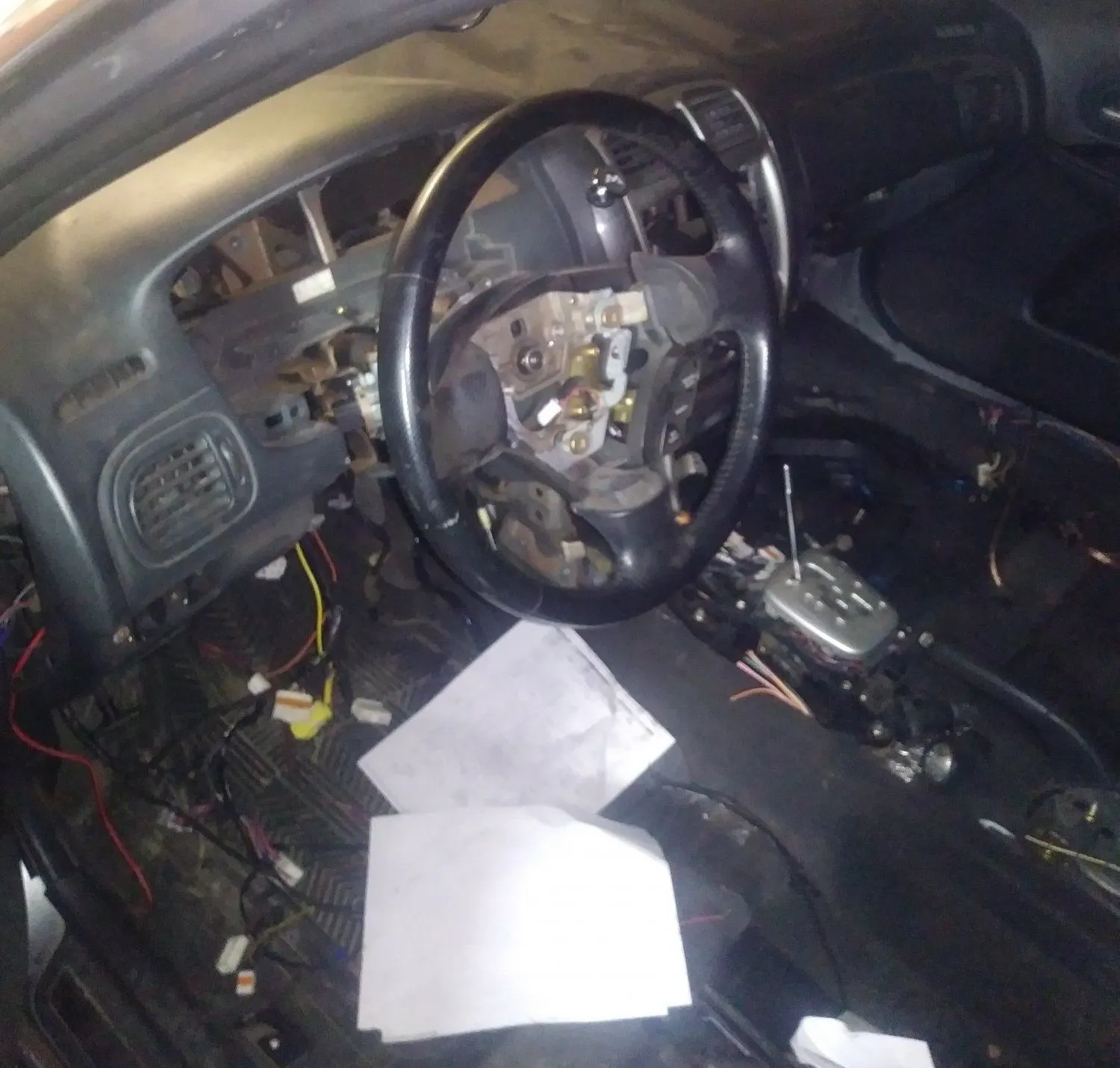 Rough in-progress photo with shifter and dashboard remounted back into the MSP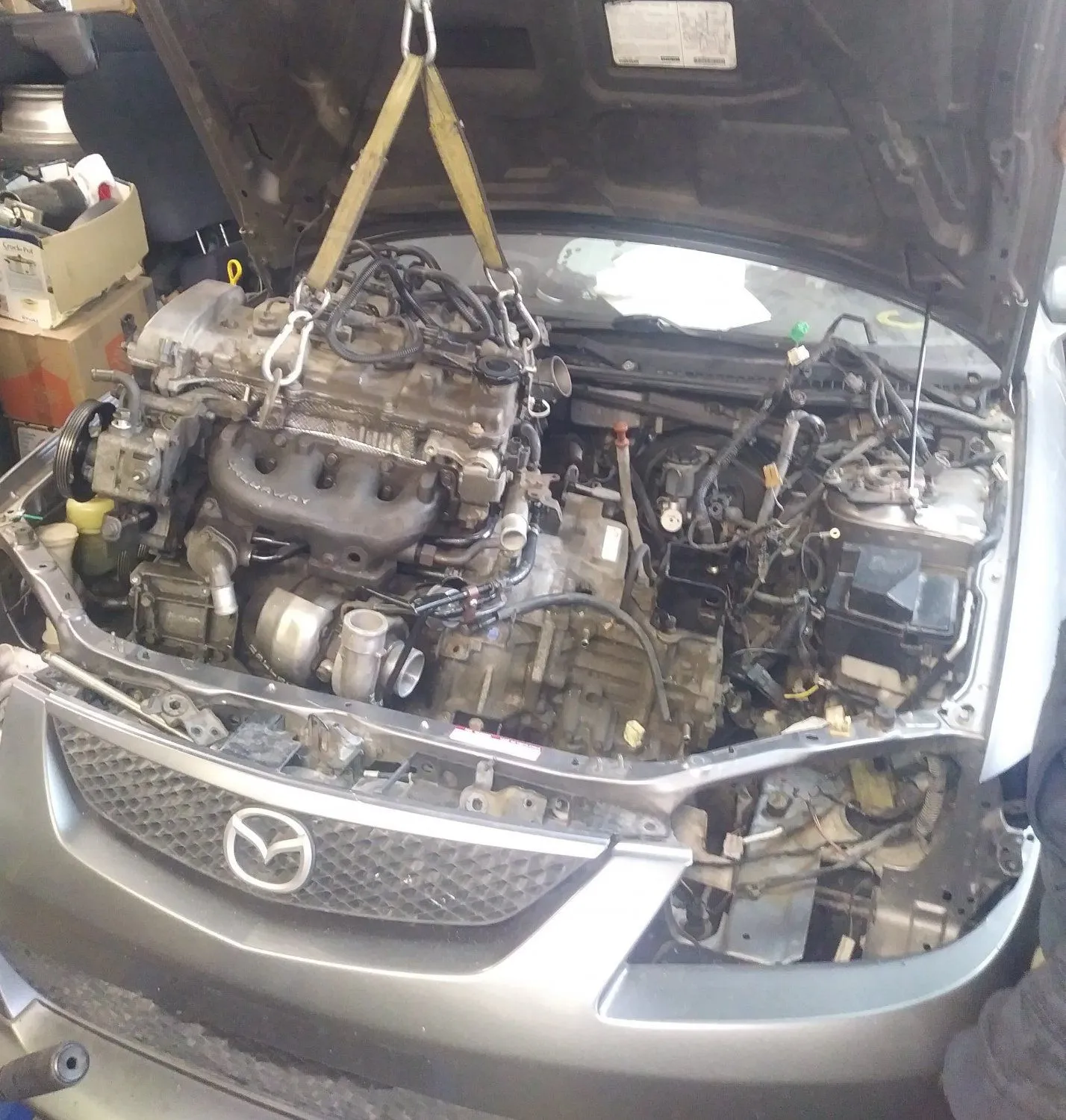 Engine gets dropped in. After bolting everything back up and plugging everything back in, she started, ran, and "drove"!
The cluster wasn't working and the car was stuck in either 2nd or 3rd gear when in drive. However, it was operational enough to make it the 10 mins or so drive back home.