Are you ready?
Our
Mazda Mud Flap Kits
are
in stock
and
ready to ship!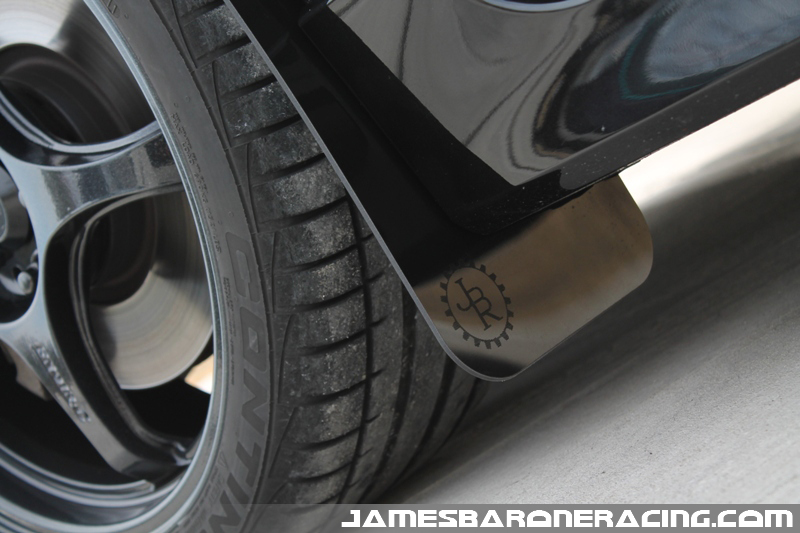 JB ARMOR Mud Flaps are the highest quality flaps available at a price that's now easier than ever to afford. Made from thick, 1/8" 80 durometer urethane, the same exact material used by the more expensive companies. Some benefits of these mud flaps include:
Protection from Road Debris:
Mud flaps help protect your car's exterior from debris such as snow, ice, rocks, gravel, mud, and water that can be kicked up by your tires. This can prevent paint chipping, scratches, and corrosion on the lower portions of your vehicle.
Reduced Paint Damage:
The debris kicked up by your tires can be abrasive and can cause paint damage over time. Mud flaps act as a barrier, reducing the potential for paint chips and scratches.
Preservation of Resale Value:
By minimizing exterior damage, mud flaps can help maintain the resale value of your vehicle. A car with fewer dings, chips, and scratches is generally more attractive to potential buyers.
Savings on Cleaning and Maintenance:
With mud flaps, you may spend less time and money on cleaning and maintenance, as they help keep your car cleaner by preventing the buildup of mud, dirt, and grime.
As always, we offer
free US shipping
with
no order minimum!
Select your vehicle to shop:
2007-2009 Mazdaspeed 3
2010-2013 Mazdaspeed 3
2004-2009 Mazda 3
2010-2013 Mazda 3
2014+ Mazda 3 Sedan
2014+ Mazda 3 Hatchback
www.JamesBaroneRacing.com
​