This is a writeup about replacing the lock actuator on the passenger-side sliding door. When the powered lock started failing, it would require a couple presses of the remote to unlock the door. After a while, the actuator could only move the lock lever halfway. I could not lock or unlock the door remotely.
DISCLAIMER:
I am not responsible if you break something or hurt yourself while performing this procedure.
Parts:
C23572350 - Passenger Side Actuator
C23573350 - Driver Side Actuator
Each actuator retails for about $56, but you can find it online for $40 or less.
Tools:
Philips Screwdriver (I recommend a 6-in-1 screwdriver)
10mm Socket with extension
Grease and Paper Towel (for cleaning)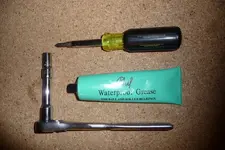 If you have experience working with interior body panels, the whole process takes about 30 minutes and is fairly easy. The lock components have a lot of grease so have something handy to keep yourself clean.
Step 1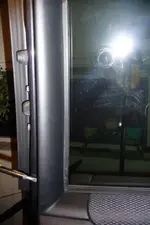 Open the sliding door halfway. Pull out the cover by the window.
Step 2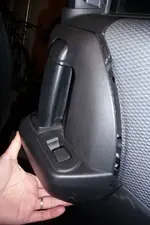 Next, remove the cover surrounding the handle. Make sure the lock lever is in the locked position. Otherwise, the lever will be in the way. Start pulling out the cover on the lower right side. The cover should pop off fairly easily. Do not pull too hard, the window regulator wire is connected.
Step 3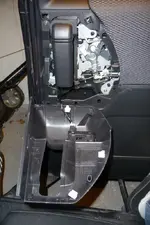 Here is the cover off. You can see the window regulator wiring. Pull out the window regulator wiring connector. Press on the connector tab and pull. Also remove the cable guide attached to the inside of the door panel.
Step 4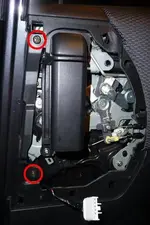 Unscrew the two philips-heads circled in red
Last edited: