I bought a 21 Carbon Turbo AWD a couple of months ago and added some racks and lights. Really love this vehicle, it's the best compact AWD with decent HP on the market.
Anyway, I added two racks for hauling stuff. First I added a 2 inch hitch from Etrailer, model 98902, exact same hitch as the Curt 13315 but finished in matte black.
I have a fat tire Ebike (Aventon Sinch) so I installed a 1UP super duty single rack with fat tire adaptors. These are the best bike racks available, no straps etc just place bike on the tray and fold up the tire holders. I added a ramp to load my bike which weighs 70 pounds. If you have a lighter bike you can get a less expensive 1UP. If you want to carry 2 or more bikes 1UP offers bolt on extensions.
For your most serious bikes—and adventures. *Slotted Hitch Bar Lock Included
www.1up-usa.com
Rack folded up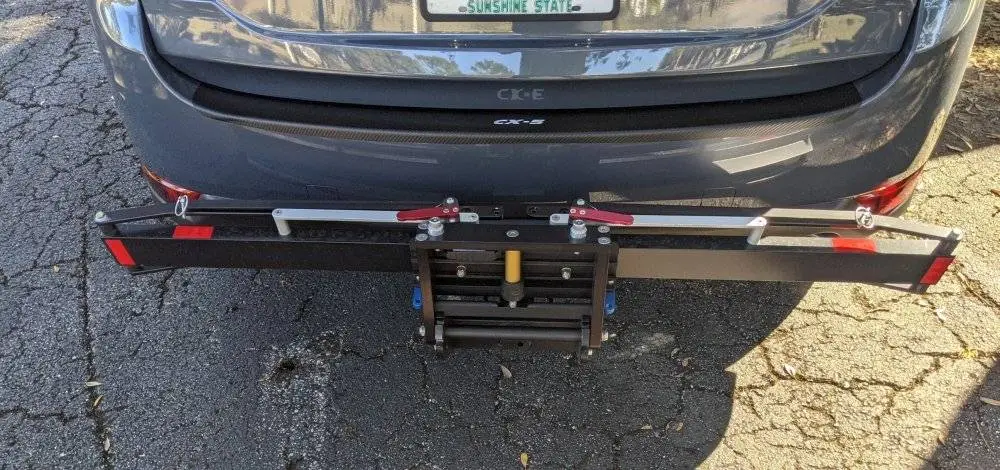 Rack with bike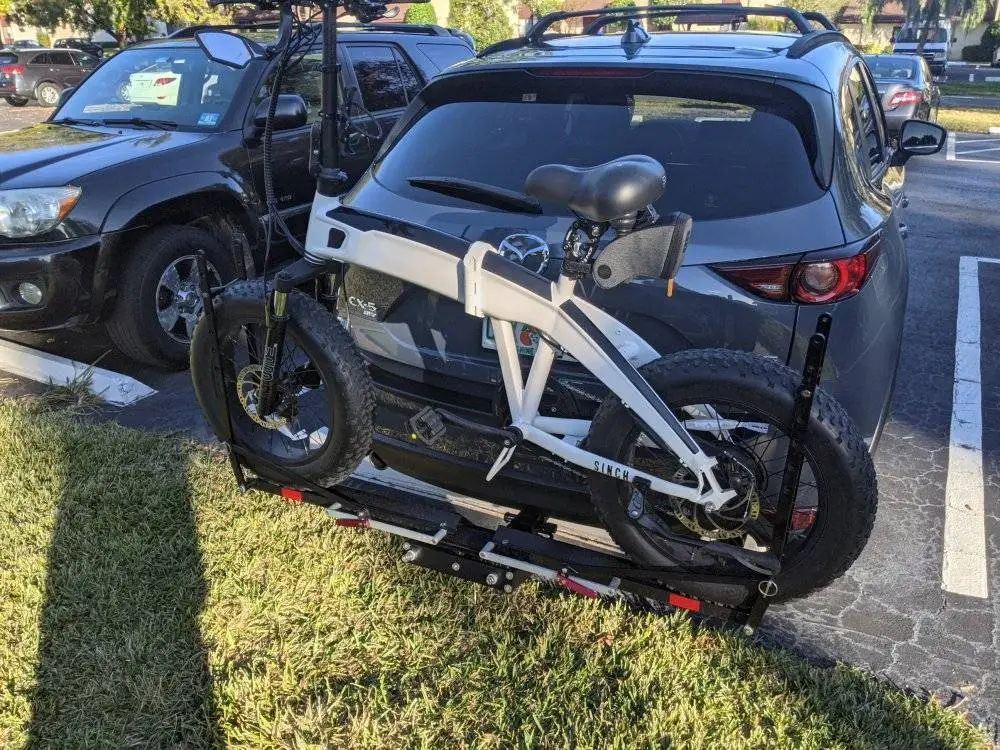 Next I added a roof rack for longer stuff like skis or 2 x 4s. I like the look of Mazda OEM rack but it;s way too expensive. So looked at all the chinese copies and decided on this one on Ebay for $163.00. This was best price I could find and even better, the seller has them in stock in the USA, so you get them in less than a week. They came in very professional packaging with all parts necessary and fit perfectly. They are very well built and probably function just as well as the OEM racks from Mazda. I don't like the silver rails/black crossbar look so I just painted the rails a flat black to match the crossbars. There are some chinese copies available with black rails, but they are more expensive for some reason and the rails are gloss black which to me looks wrong with flat black cross bars. I did read a comment here and also on Amazon where these chines racks bent while carrying a kayak or surfboard. This probably happened not because of weight but because kayaks and surfboards have large surfaces which catch the wind and can exert large forces on the racks. If I wanted to carry such things, I'd get a Thule or something.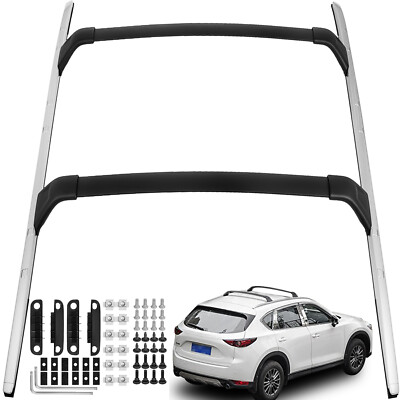 Find many great new & used options and get the best deals for Fit Mazda CX-5 CX5 2017 2018 2019-2020 Roof Rack Rail Cross Bar Mount Bolt 4pcs at the best online prices at eBay! Free shipping for many products!
Things I used to prep and paint the rails.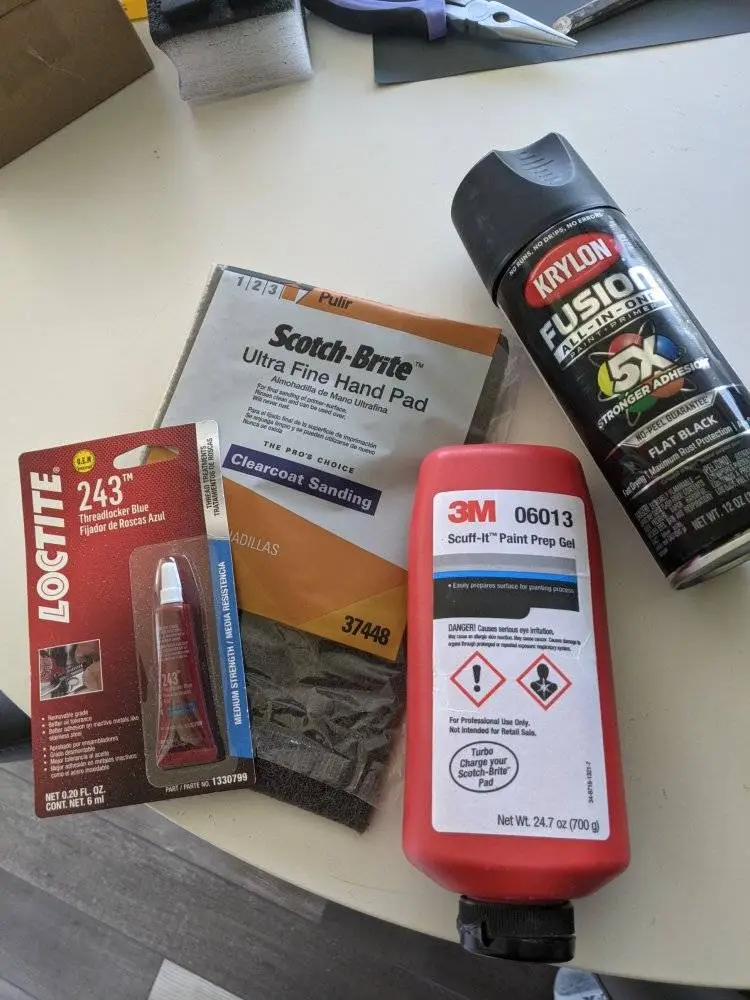 I used Scotch Brite ultra fine scuff pad and 3M scuffing gel. You can do the job with just the pads but the gel makes it much easier and faster. The Krylon Fusion all in one flat black works great and matches the cross bars. I like this paint because it dries to the touch in 15 minutes. A couple tips for using it, put the spray can in a bowl with hot water 10 minutes before using, then shake really well for 60 seconds. Based on comments I read from users, I applied 3 light coats 15 minutes apart and then let rails dry and cure for a few days. Came out great and looks perfect on the Carbon Turbo as the flat black finish matches the trim on the car. Used Loctite 243 instead of 242 as it works better when aluminum is involved.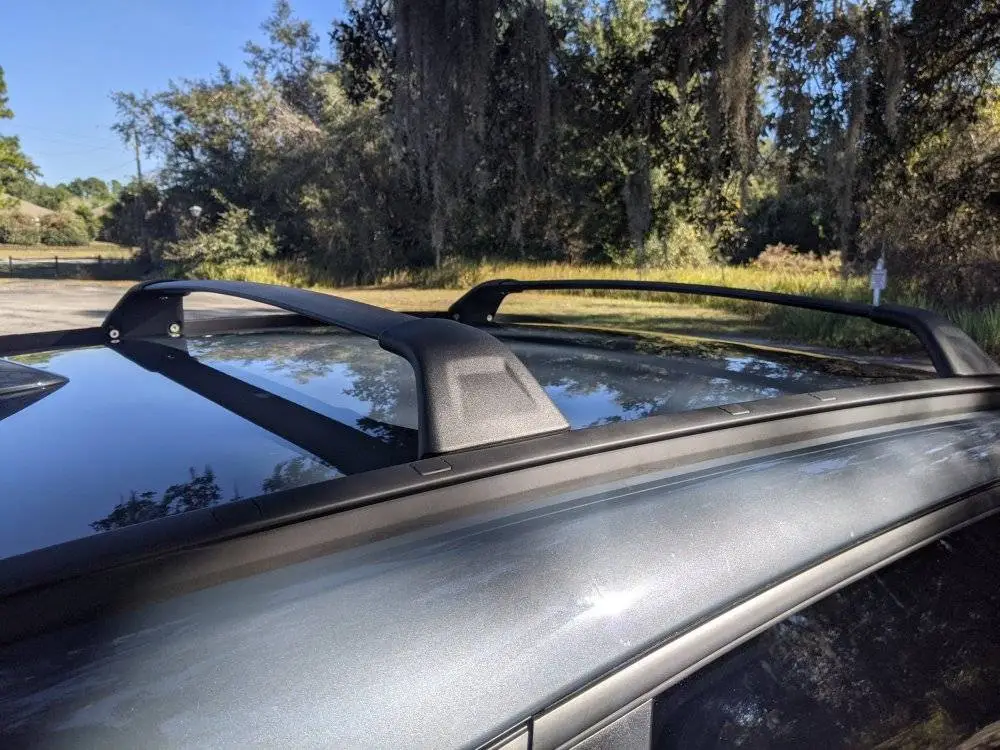 Finally, I got the idea to add LED DRLs/turn signals from this thread. Thanks to Charleston, YoungNYC and Candurin for the help.
I found this setup. Looks pretty cool plus it isn't as expensive as OEM fogs. White DRL lights and then goes to amber & blinks when turn signal is on. My concern would be longevity & quality... mazdas247.com
It is an inexpensive mod that looks very cool and adds some safety/functionality to the car. You can buy the kits for less than $100 and if handy, install yourself. I paid a local stereo shop to install them, took 1.5 hours and the kid did a pro job, all wires are hidden, connjections were soldered and shrink wrapped. I had him wire the power using an add a fuse kit to an empty slot which prevents interaction with expensive headlights etc and the DRLs come on at ignition. I leave my headlight switch on auto so in daytime I am not using and wearing them out. These kits also function as sequential turn signals which look cool and also add safety. In the daytime the front turn signals are not all that visible, these kits definitely let oncoming traffic know you are turning.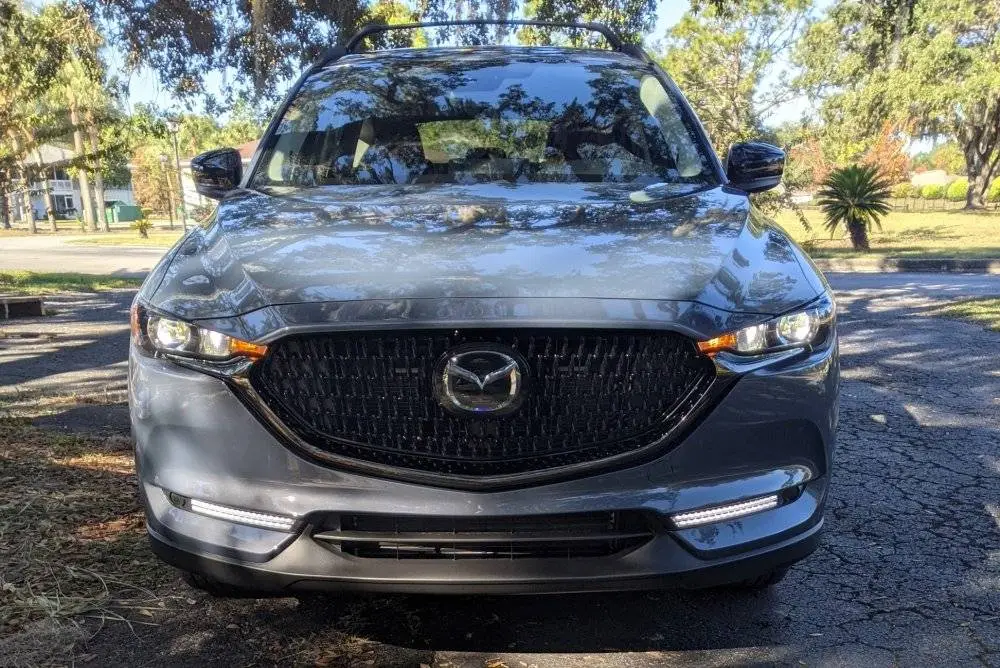 Last edited: