Hey folks -
I purchased this power adapter cable to have a backup camera work with my existing head unit:
Cable for fast and simple Plug&Play rear view camera connection in Mazda cars without damaging car wiring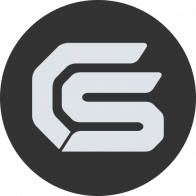 car-solutions.com
The camera works - I wired it to my reverse lamp and I can go into diagnostic menu 92 and see the camera screen when the car is in reverse. But - it does not work when I just shift into reverse - the infotainment screen just stays right where it is (radio / cd / whatever is active).
From reading more on these forums (awesome!), it sounds like this is not the right way to do it - that I must wire the camera to ACC power for it to work as the head unit must detect the camera is lit / active at the exact moment when the car turns on? In the diagnostic menu, option 15, I see that when I shift into reverse, the head unit does recognize this shift...so I don't think I need to tap into the reverse signal wire on the back of the head unit.
Does anyone have a suggestion of where best to wire into for ACC power? E.g. instead of the reverse lamp - could I use the rear windshield wiper or something else in the back tailgate (rather than bringing a wire for power all the way forward to the fuse box)?
Thanks!