Story of the brotege5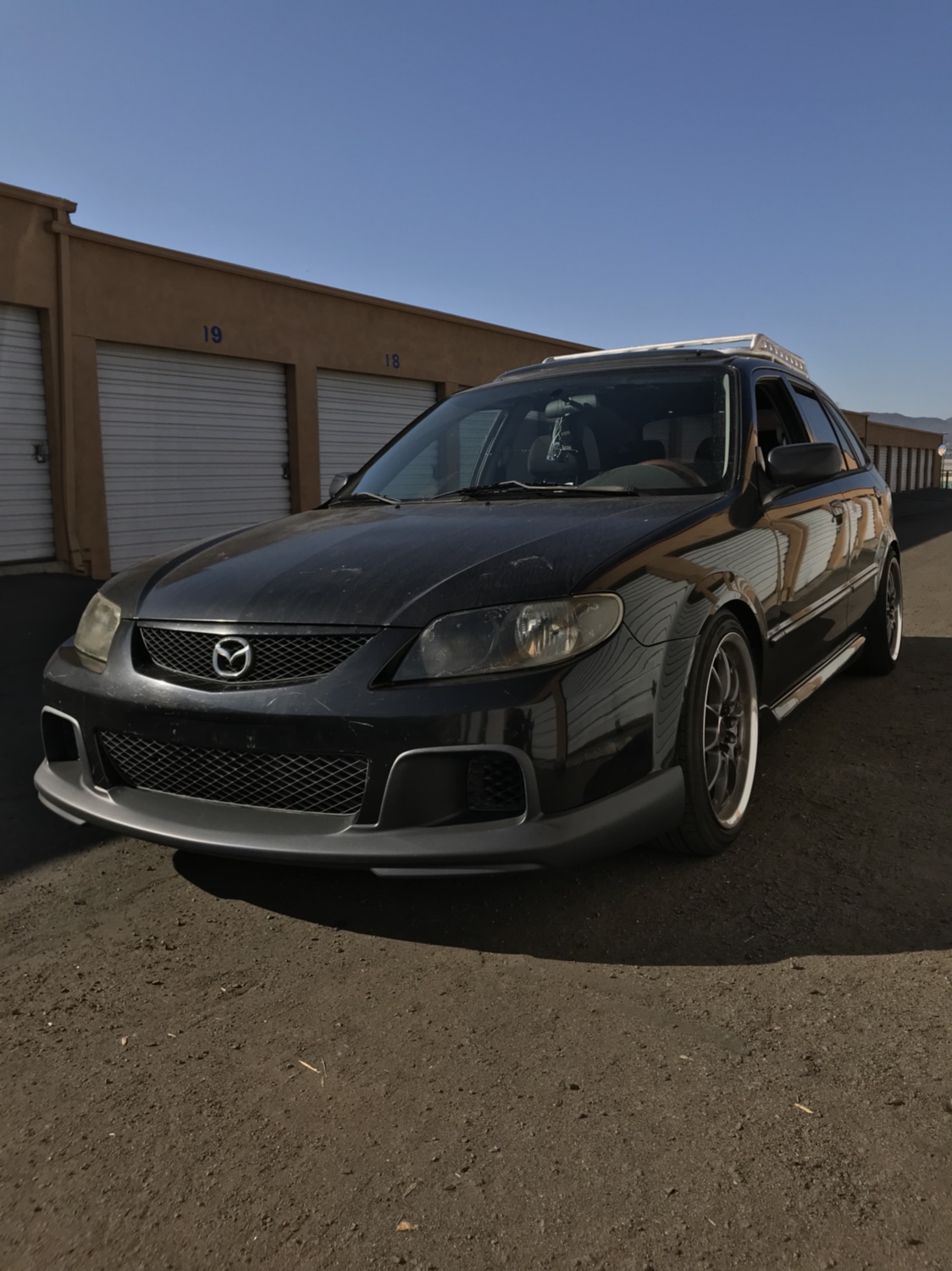 Hello everybody this is a build thread I'm starting for my 2002 protege5. Here's how I acquired this vehicle. The year was 2016 August 24th my son Liev was born and I was in desperate need of a more roomy vehicle. Owning a Suzuki drz400sm and a 1995 miata m Edition at the time (now a base model 1994 red miata long story for another time).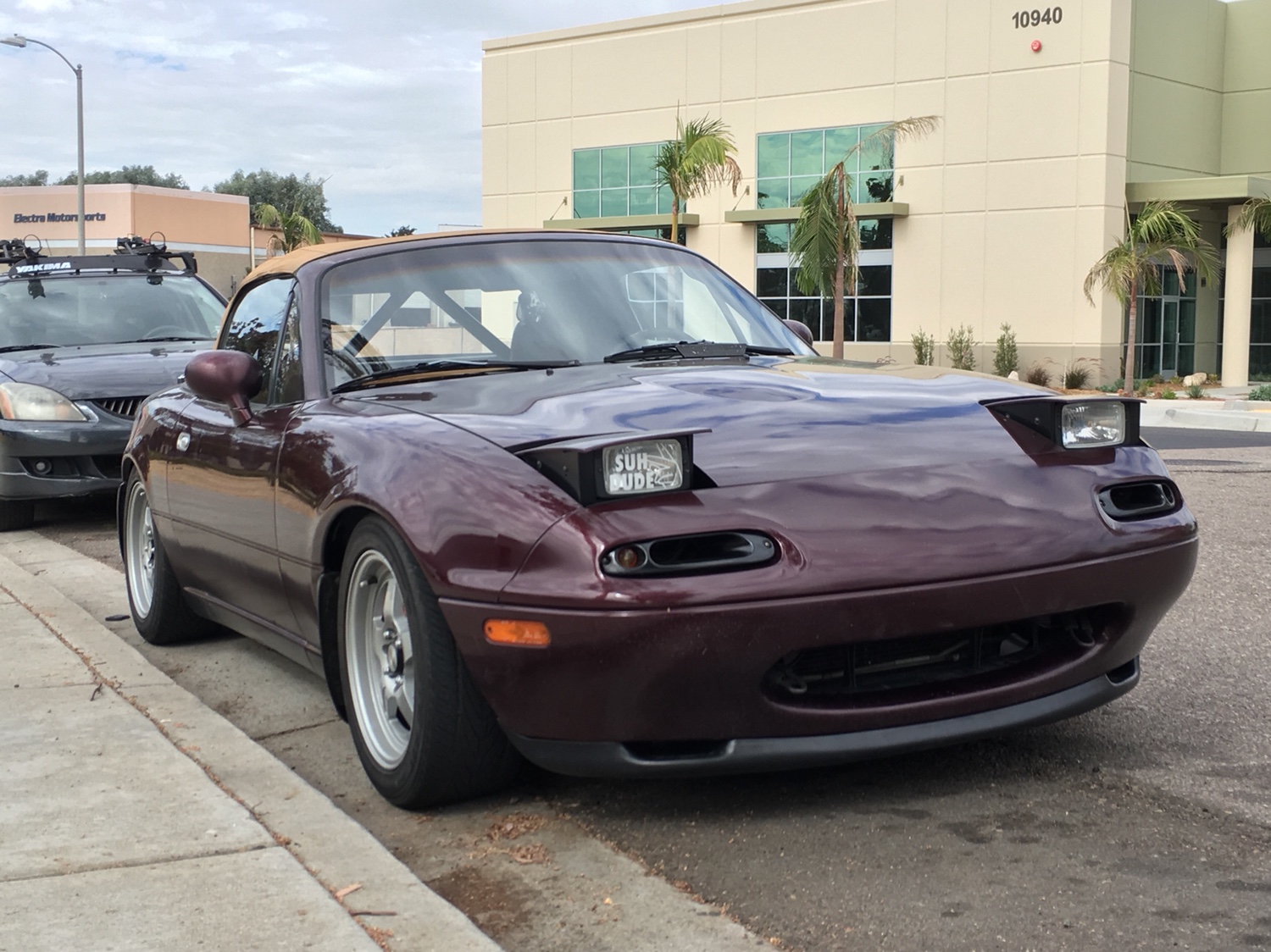 In need of a safe vehicle to seat at least 3 safely. A side cart for the drz400sm and extending the miata to a 4 seater was not realistic option lol. I had a couple friends tag me on the extended miata on instagram. I have to say is an awesome car but was not a real option at the moment. I started to shop around on Craigslist here in San Diego. Originally interested in purchasing an 04 Audi A4 ultrasport 6 speed wagon sadly sold before I can get to it. Then found a rare Saab I've always wanted. 2006 Saab 9-2x aero 2.5 turbo 5 speed. Barely out of my price range man I was upset. What a car Subaru wrx platform with the forester drivetrain from what I understand. I know the 2.5 turbo was an option the wrx did not have in 06. I originally wanted an awd car but some how ended up buying a p5 wagon. Turning 27 on the 5th of January 2017 and my son getting old enough to be exposed to the rest the world. On the 8th of January I found this 02 black protege5. I noticed some factory options I liked. It had a sunroof, privacy cover in the rear, seats w/ side airbags, 5 speed, and fenders without the side markers.
In need of small repairs I made a junkyard run on a 50% off day, the next weekend after I bought the car. Scoring some parts for really cheap of an 2003 mica msp. I came to realize this will be my budget build that doesn't not mean low quality parts just not dropping massive cash into this car. I scored oem msp tweeters, oem msp kenwood rear speakers, oem msp shifter rod, doors actuators, oem msp ecu mjj8 w/ factory dealership reflash, driver side seatbelt latch with harness, and other small interior pieces. Same day I bought an msp lip with one fog delete and some hydra gauge rings from one of my friends Billy who threw in a set of pioneer front speaker.
I trade my go pro for a miata brg nardi wood wheel, nardi shift knob, and wood hand grip. I broke the hand brake grip but will repair and plan restain all three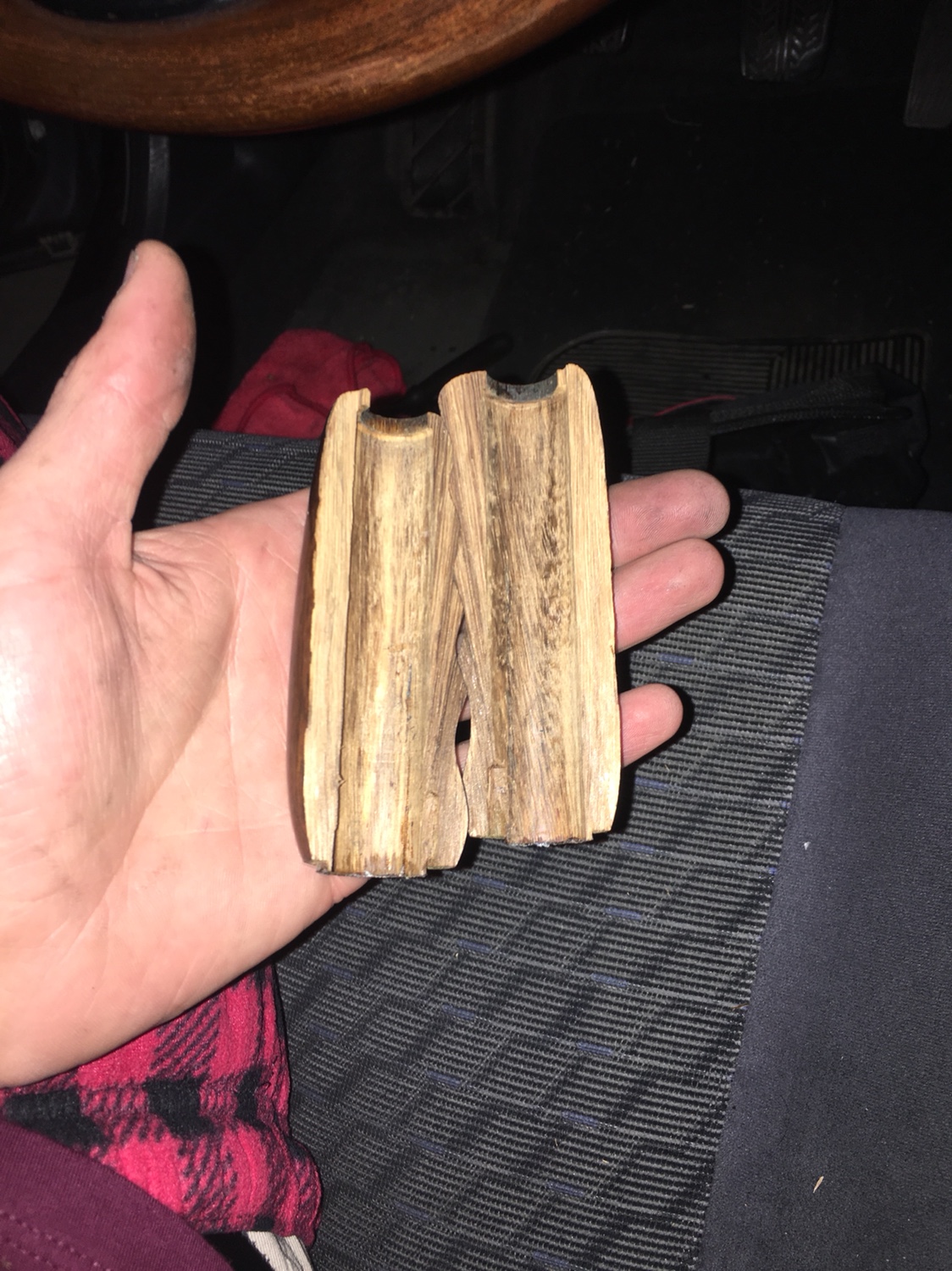 Shopping around on offer up and craigslist I found some gems for dirt cheap from protege owners that have moved on. On offer up I found a brand new msp front sway bar, $25 was the listed price. I believe I gave him $30 because dang that's cheap lol.
With friend's finding out I own a protege again. I was lucky to score some free parts from my friends. With an msp lip missing a fog delete my friend Gabe had what I needed and donated the fog delete I needed knowing it will be put to good use. Gabe was a proud owner of a yellow mazdaspeed protege. Now own a boosted legacy.
Same week my Mazda loving friend Ben reaches out about some parts he would like to donate. A mangaflow cat-back and oem mp3 springs and struts. Also a passionate Mazda owner of many rx7's ranging from fc's to a beautiful fd. A car enthusiast for sure. Originally starting with a yellow msp that was sold to Gabe, after selling the yellow msp somehow ended with the cleanest yellow mp3 I've ever seen. Then found out he also purchased a gray msp. I can talk car stuff all day with Ben. Also somebody I can talk to about personal stuff and ask advice.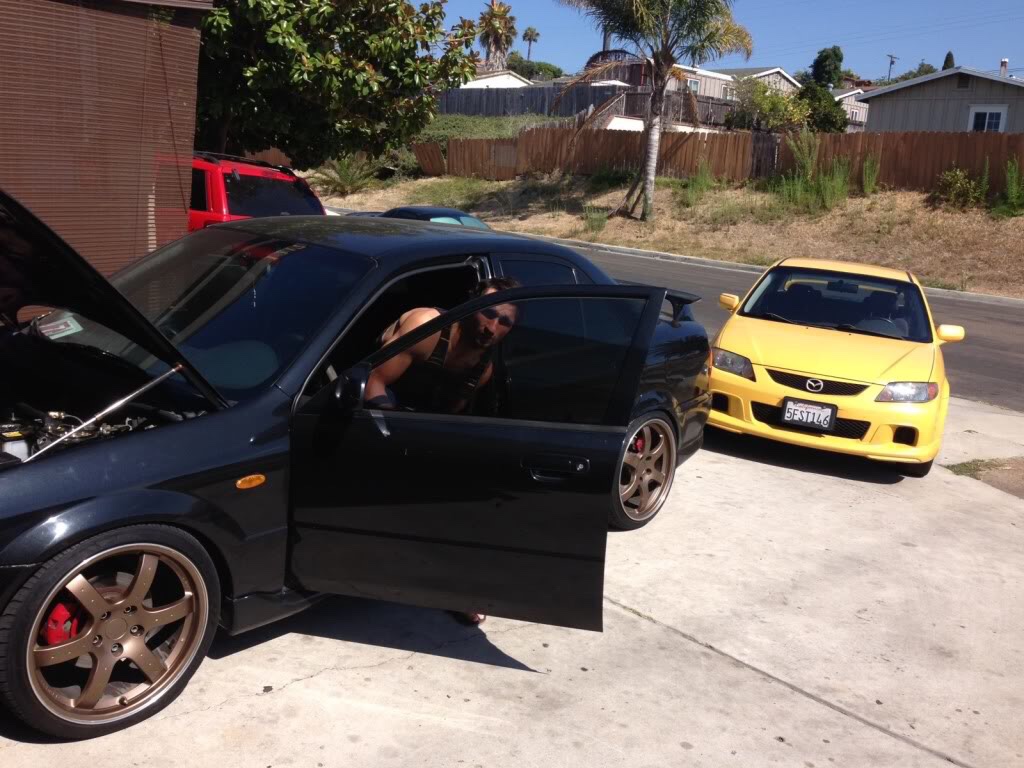 In need of more parts for repairs I sourced a parts car got the rest of the thing I needed and parted out the parts wagon. I got some interior pieces plus a clean complete roof rack. I was lucky enough to be able to trade the jdm torque cams that came with the engine for an MP3 ecu. The parts car came with an msp trans installed. I disassembled the trans and had the diff reinforced with welds on both sides.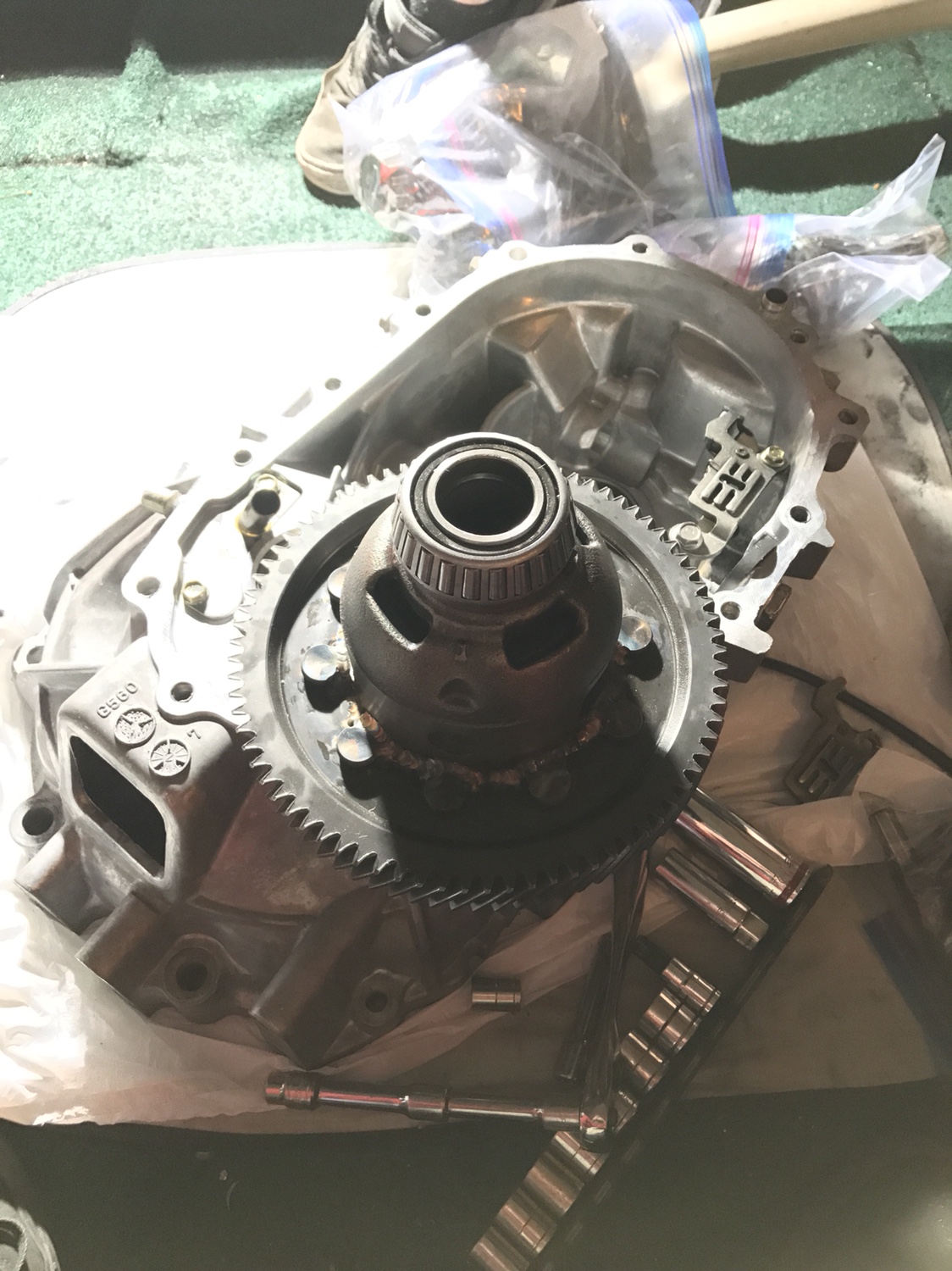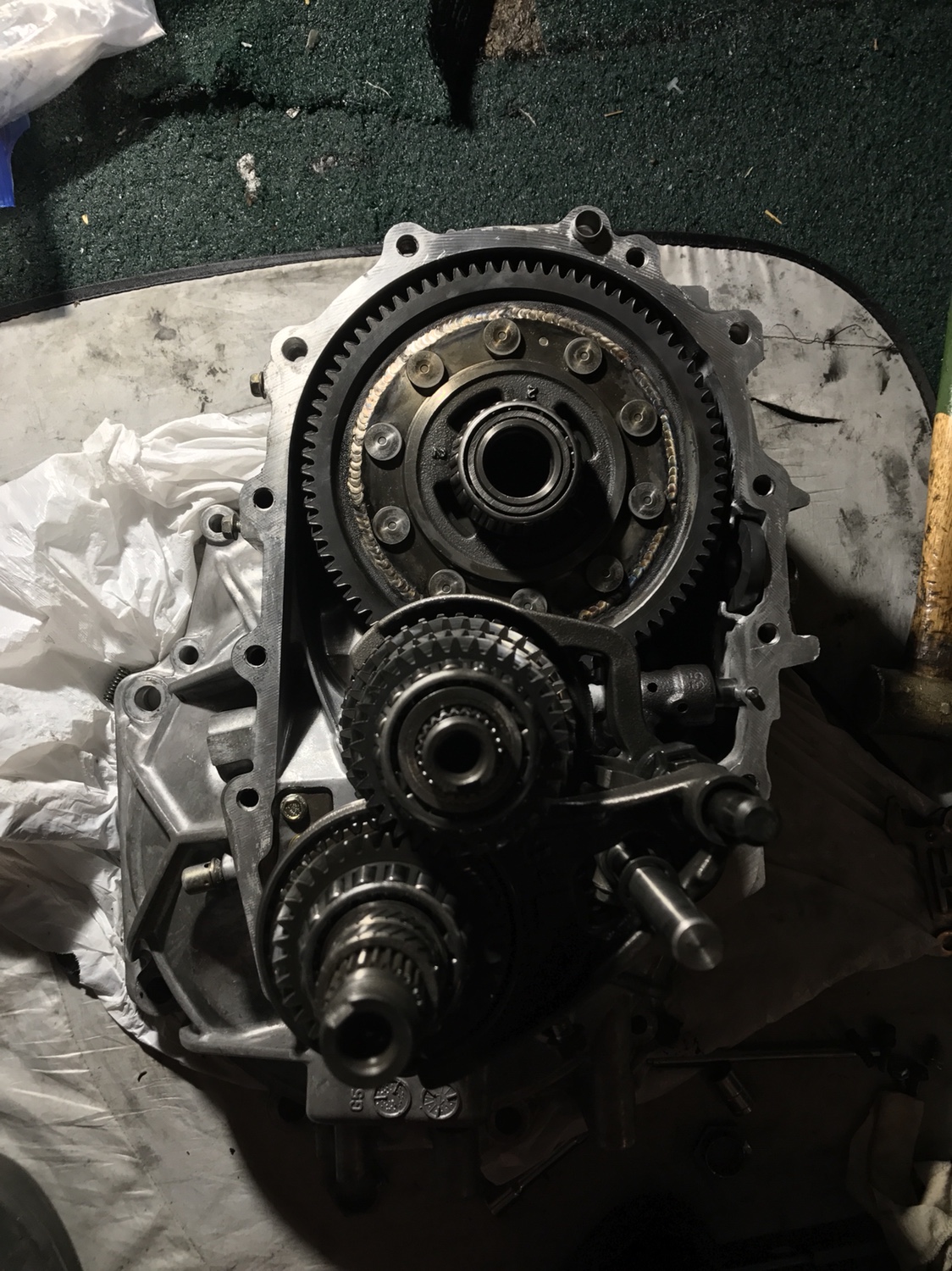 Finished the putting the trans together I bought some parts to complete the install. Exile motorsports bronze shifter bushings, torque solution polyurethane shifter bushings, torque solution polyurethane exhaust hangers, and redline mt-90 trans oil. Also installed a bolt magnaflow catback
The white wagon I parted out also came with good drilled and slotted rotors. I purchase new stop tech pads plus Apex racing stainless brake lines and clutch line.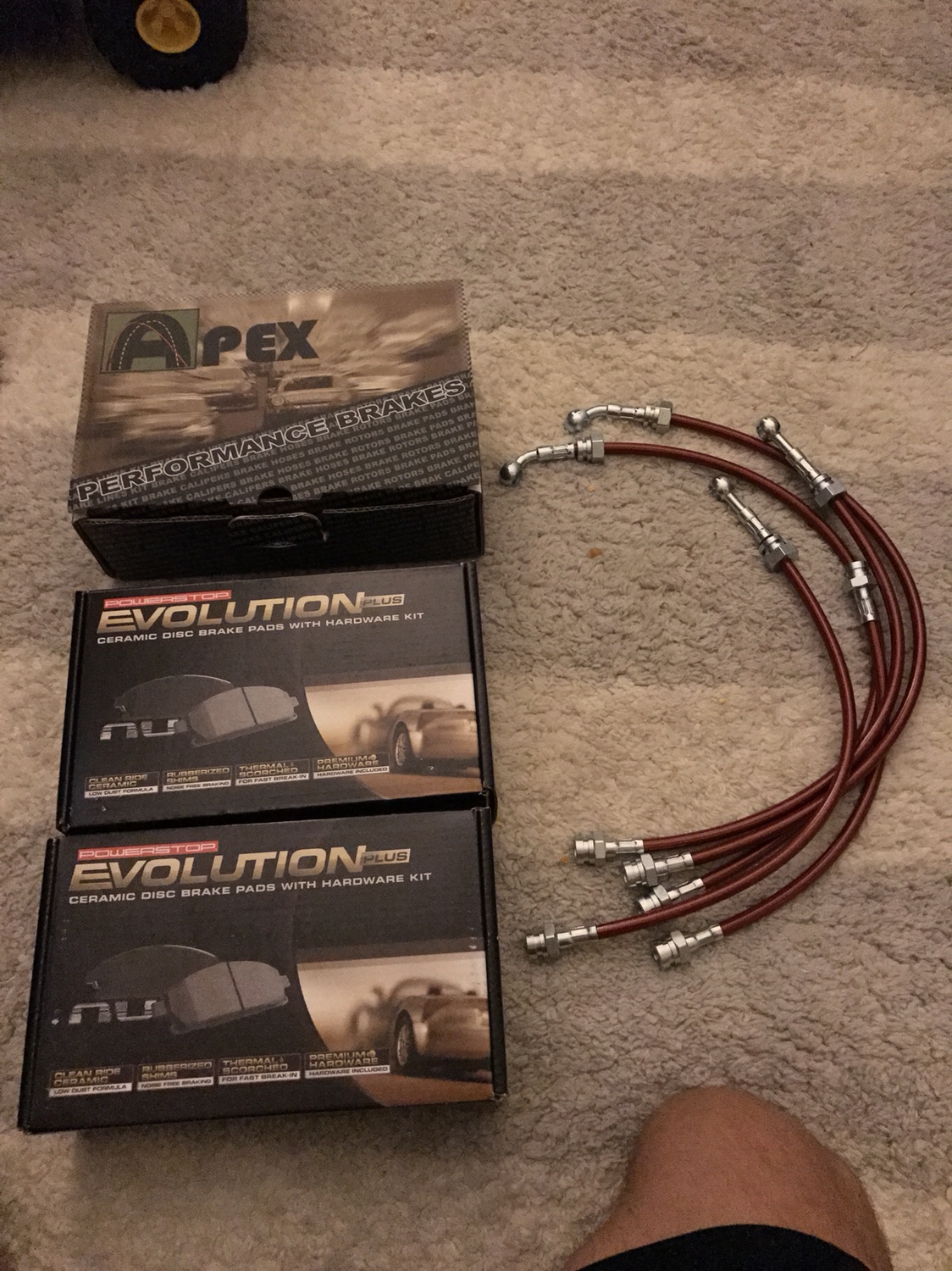 I was able to trade the cams the white wagon came with for an MP3 ecu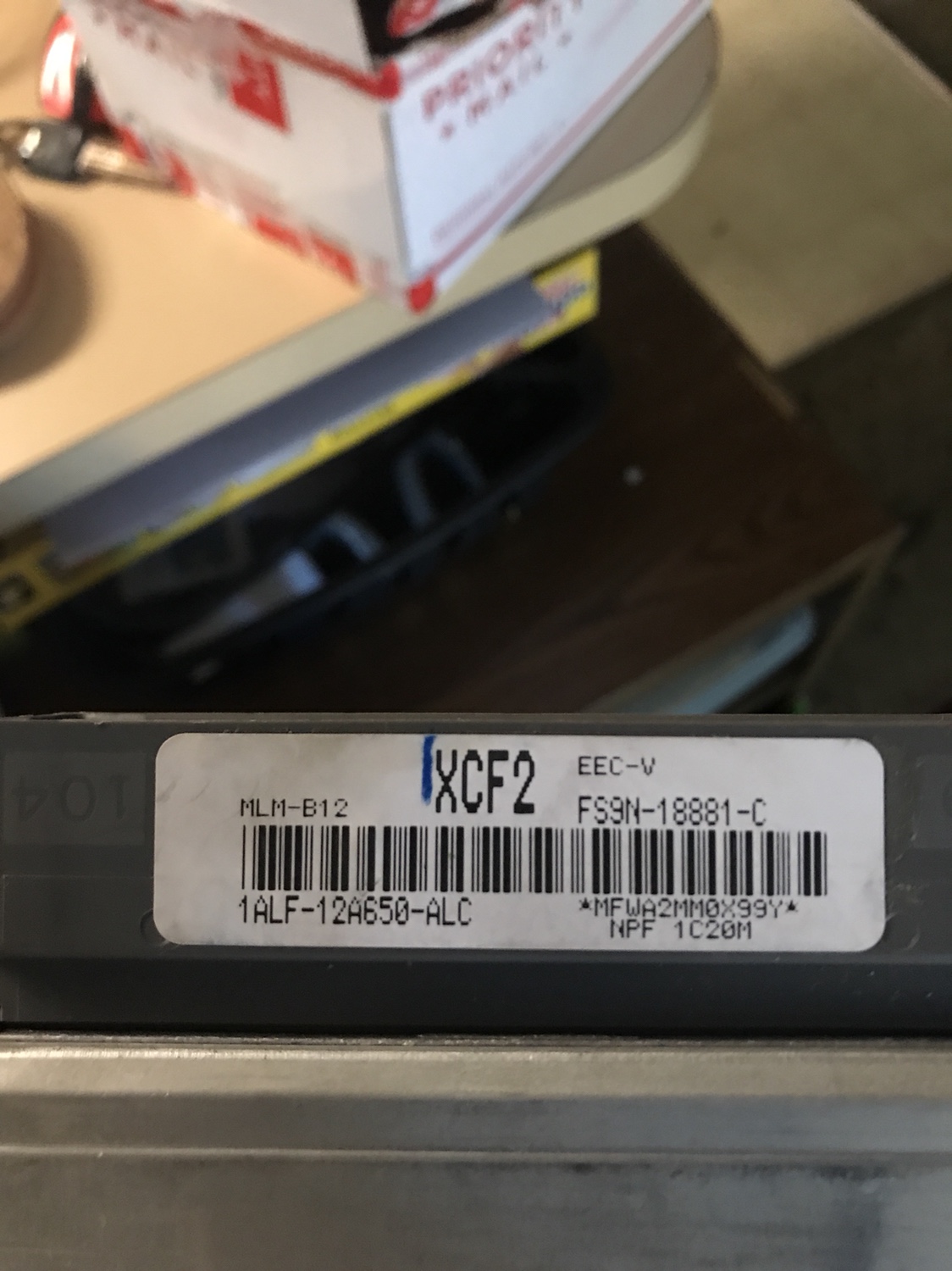 I still have some parts for sale I hope to make some profit on to get something back for my valuable time I invested. The parts car was white and ugly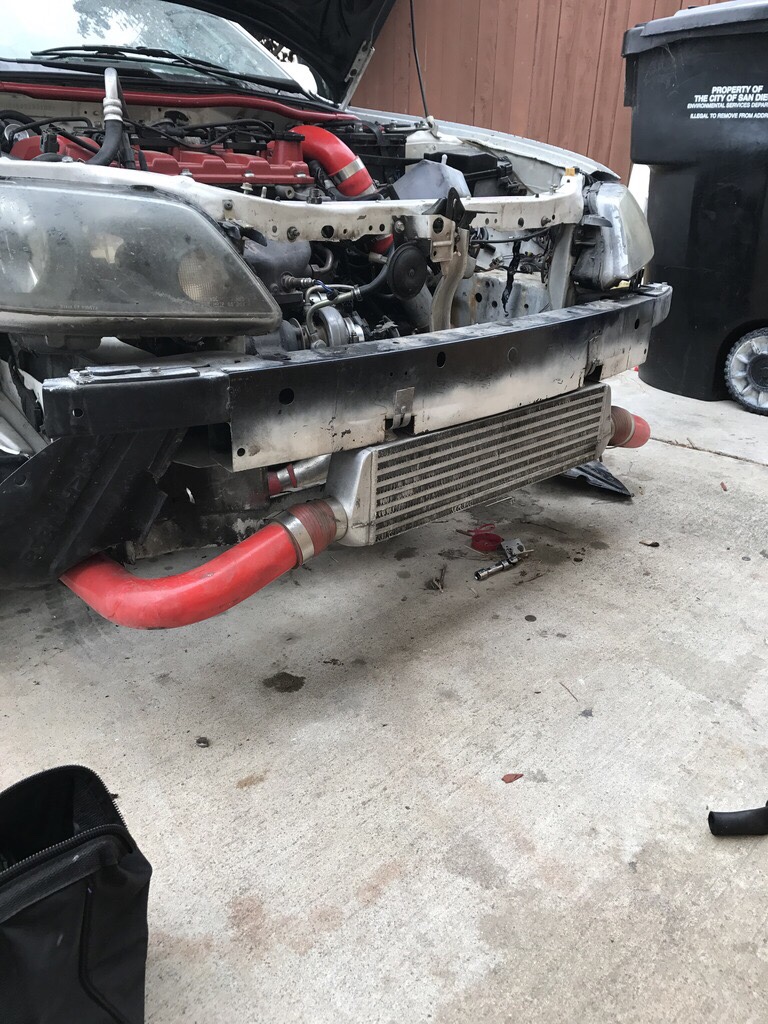 https://www.mazdas247.com/forum/showthread.php?123862402-Protege5-Protege-Mazdaspeed-Parts
Shopping on Craigslist I found a local selling a mbsp. The idea of boosting the msp started floating around but I plan to stay na for now.
About a week after I finished parting out the white wagon I decide that I was going to build a custom aluminum roof rack at work for my wagon. The design deletes the factory roof rack. I designed my custom rack to work with the factory roof rack delete strips. I sectioned the delete strip to fit with my roof rack. Don't mind the broke mirror already replaced. More details to come
I was lucky enough to find a local selling an awr header and full awr rear sway bar with adjustable end links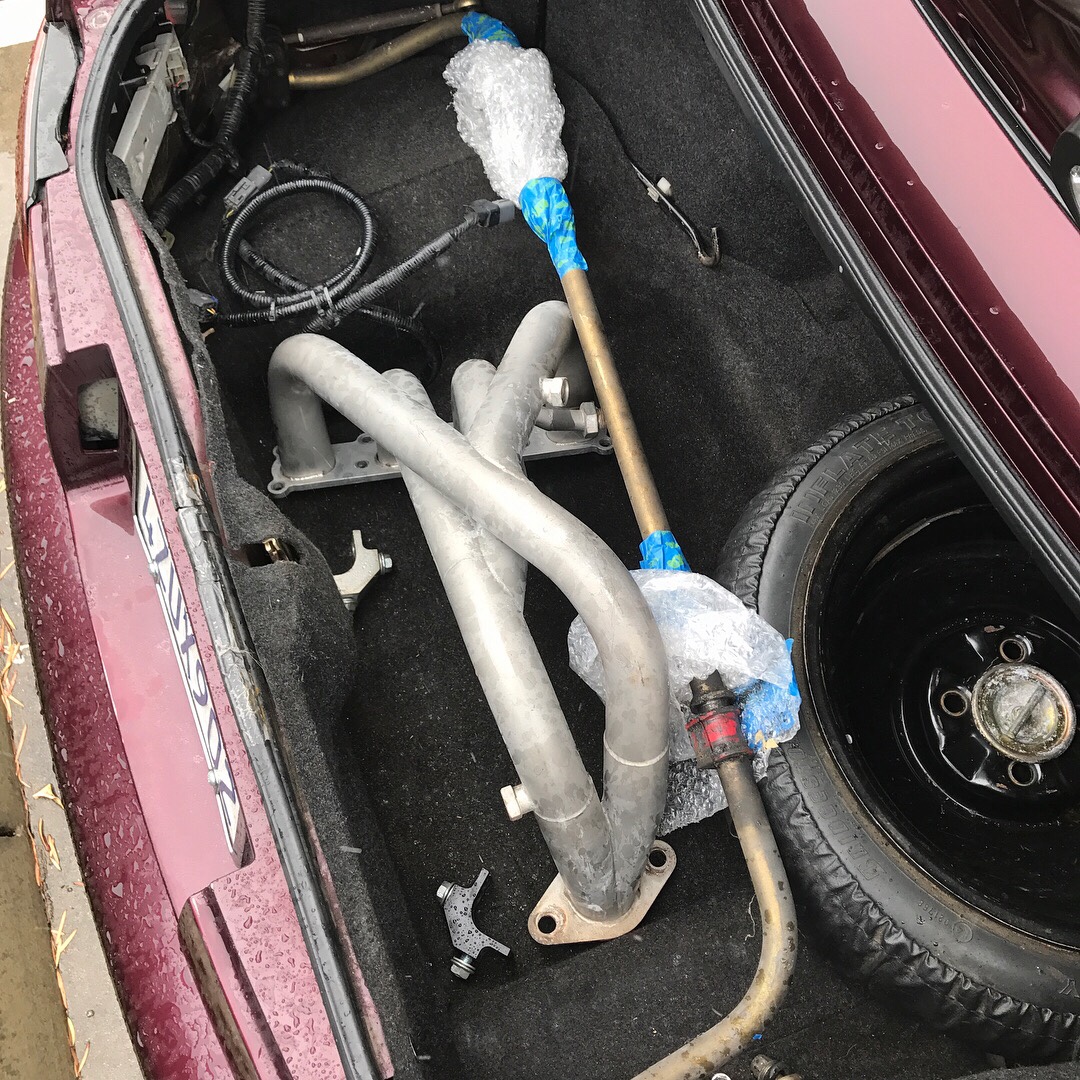 The wheels were a local find got an amazing deal on the volk gt-n 17x8
I was able to pick up a complete set of stainless steel door sills stamped protege5. Also in the picture I'm mocking up the 03 msp sparco pedals that I polished.
I recently had a chance to get my hands on a brand new laser blue msp lip thanks to my friend Ben. The titanium lip is gone so I plasti dip the blue lip to install it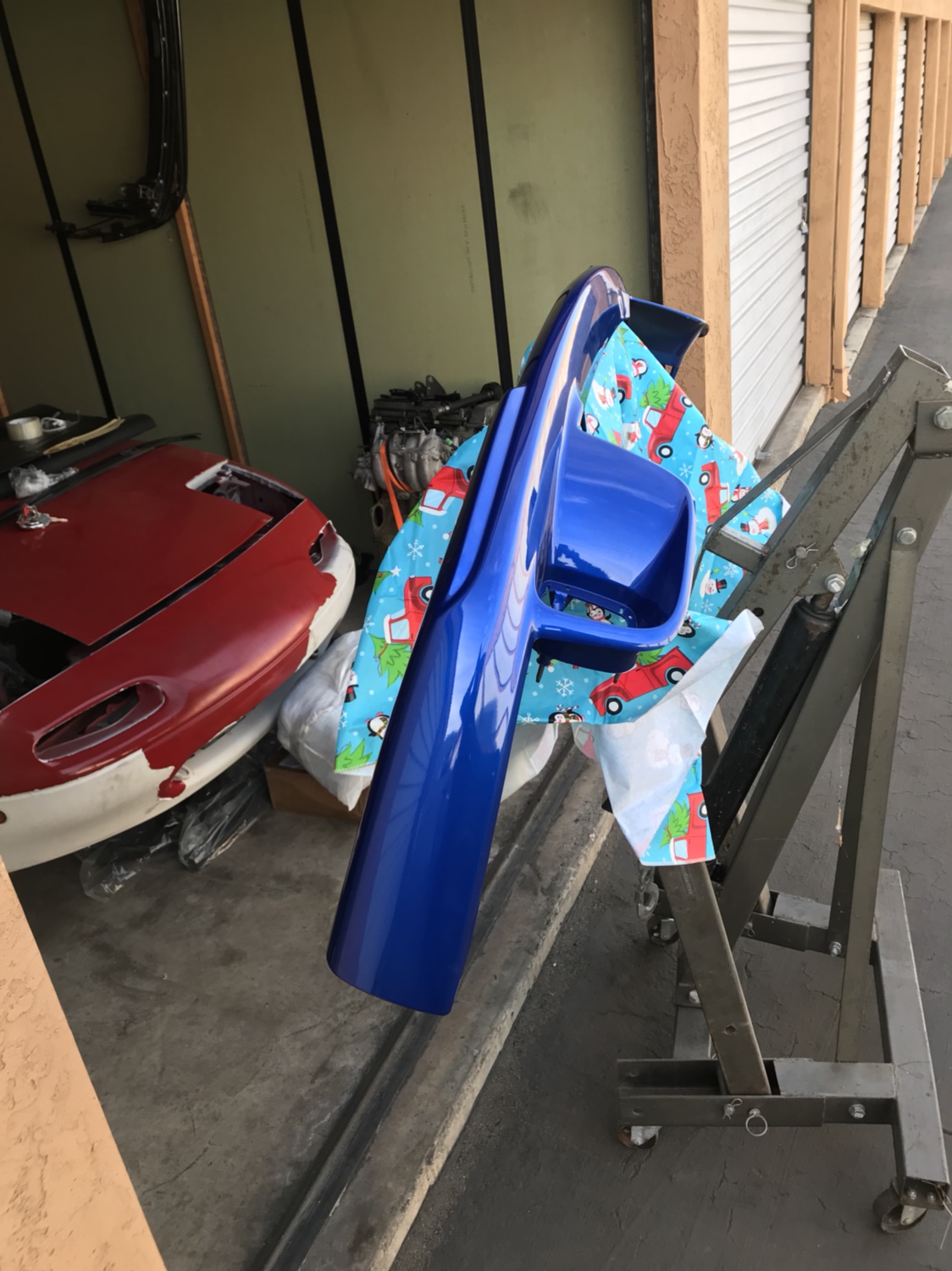 Black Friday was a real score to complete my roof I was able to purchase the p5 roof rack delete strips and a 03 msp front bumper to complete the look I want. Once I install delete strips I will post pictures and details of the roof rack.
Future plans the exterior
-DG grill retro fitted with oem mesh
-debagded the car plus body work
-respray same color
-weather tech door visor and a new mazda sunroof visor
-Sedan headlights
-jdm oem tail lights
Last edited: