I see. I think I was getting the KYBs mixed up with Monroe. I will take a look at the Monroes. I do hope that the Monroes hold up as well as the OEM struts have. I'm pretty hard on my car and the OEM struts are still good at 180k (unless someone replaced them with new OEM ones, which seems unlikely to me). I'm just fighting with a clunking/creaking noise up front which I'd like to eliminate.
If your front stuts are still OK, and you are just trying to get rid of a clunk, you could just replace your strut bearings.
I found this on Mazdaparts online.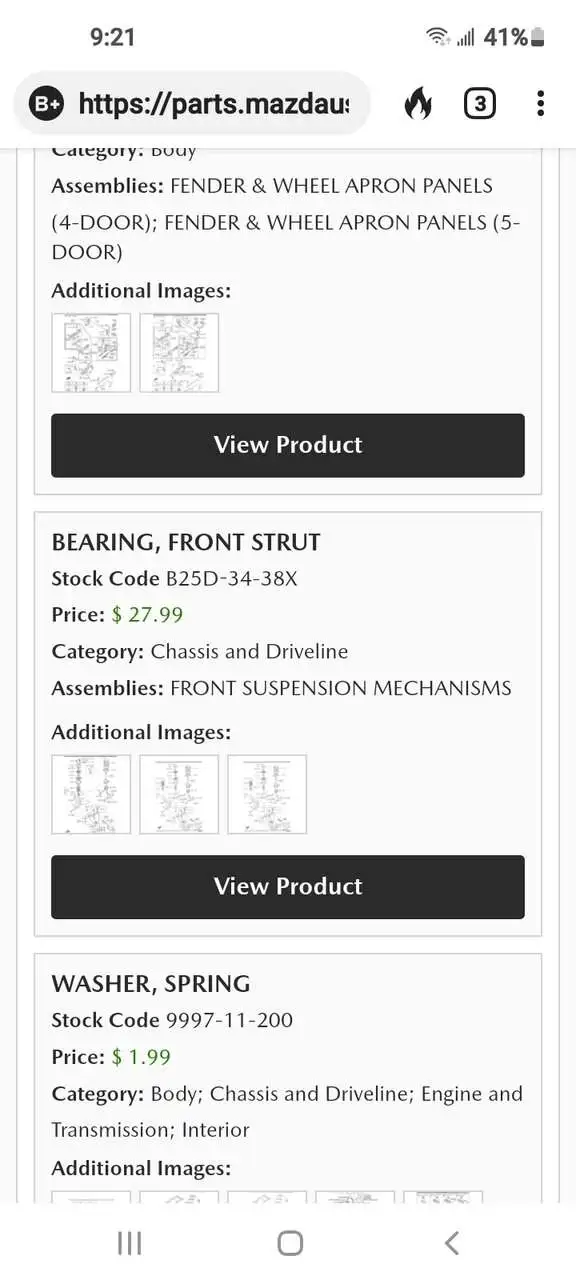 And it looks like the mounts at Rockauto are offset to allow for caster/camber adjustment.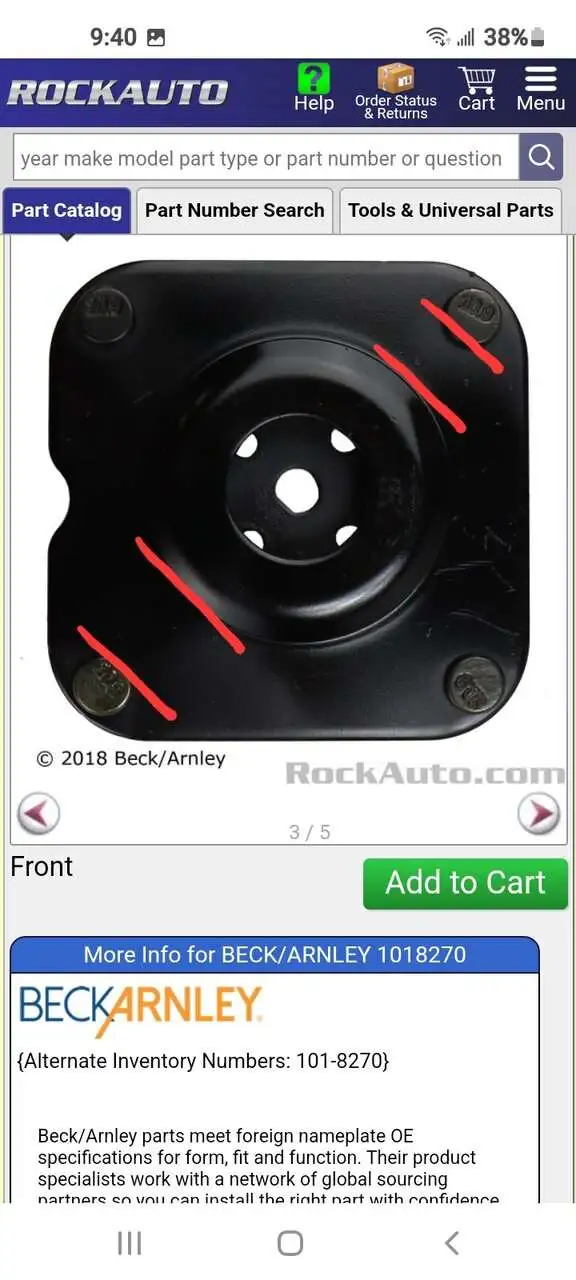 And this one includes the bearing,..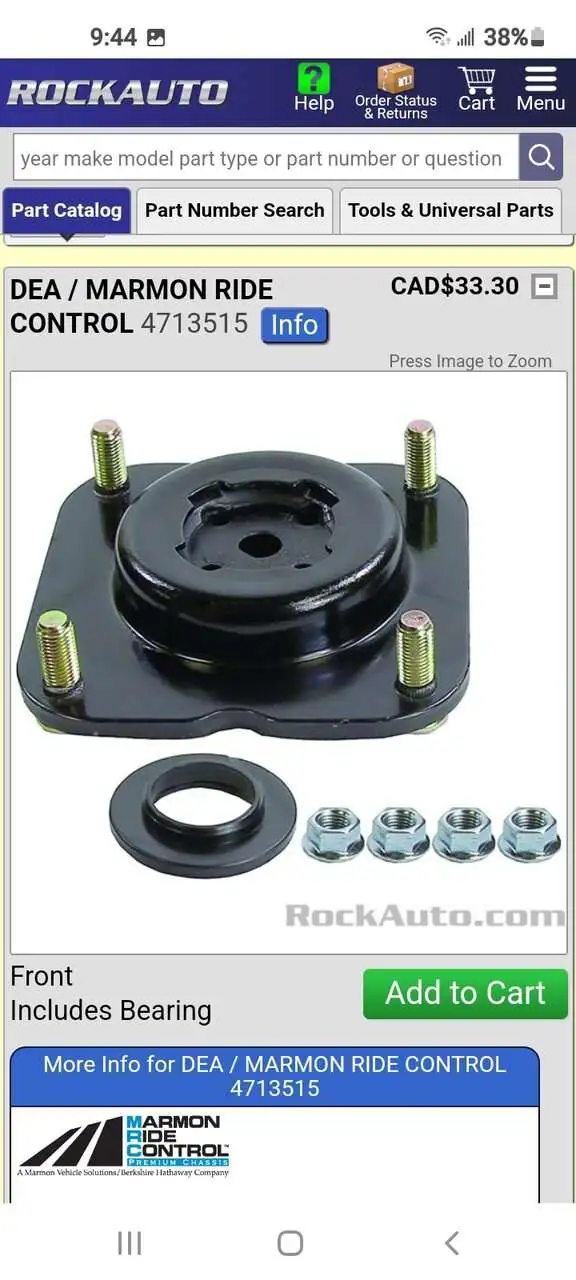 There was only one guy that mentioned about his struts being centered and non adjustable, but he bought complete struts, and I think they were no-name struts off ebay?