also, 60k miles on the timing belt? IIRC these engines are NON interference.
You have a 95% chance that your engine is a non-interference engine.
If you or the previous owners drove the living snot out of your car, including hard down shifting and engine braking, then your engine may have evolved into an interference engine.
There has only been a couple of guys that have bent a valve after snapping a T-belt
.
Most people simply just snap their belt and replace the belt.
One guy replaced his belt when he bought his car then snapped it twice more and simply replaced it,.. no engine damage.
I replaced mine because I thought that I had an interference engine, but I won't replace it again until it breaks.
I cut my T-belt on my parts car and put a drill on the Crankshaft...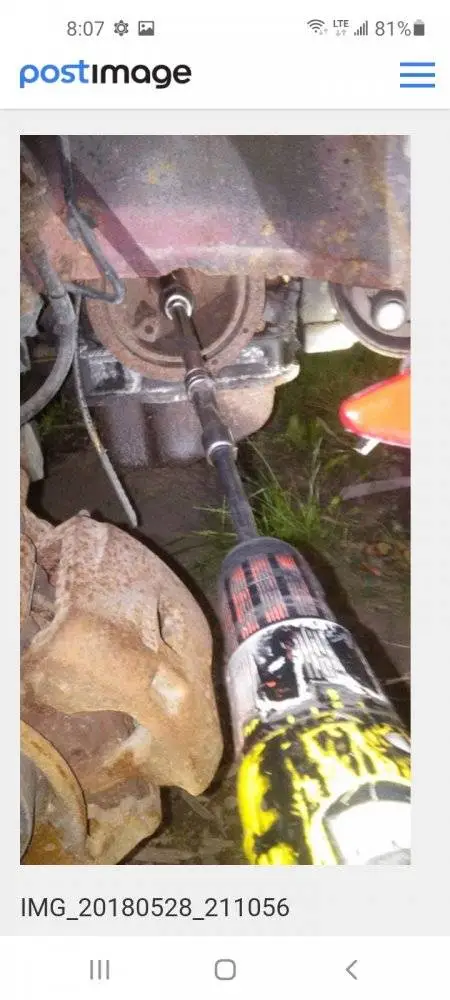 I locked the throttle on my drill and slowly rotated both camshafts around 360°...
No contact...
I haven't even inspected this one yet. just got done doing two of those on a camry and spectra. not looking forward to a third
If you do it, or wait for it to snap, get the complete kit and do it right.
T-belt, water pump, idler pulley, tensioner pulley, and the all too important tensioner pulley spring..
Get the complete kit...
My old pulleys were as wobbly AF and needed to be replaced.