:

DFW TX
:

No mo MZ5 want MX5
2009 Mazda 5, 147k miles, MANUAL TRANSMISSION, $1500 (updated from $2000).
Second owner, had it since 2011, bought it used from a BMW dealer with 52k miles on it. Clean title, no check engine codes, everything in the drivetrain works properly. Selling because my wife wanted a new car, AC isn't working and I don't have time to troubleshoot anymore, and I traveled more than half the year and didn't have time for deep dives into the car to fix small things and make it perfect to sell..
This is a true manual transmission car with a fresh-ish clutch and tons of life left in it. The AC was working until recently, but something electrical is preventing the AC compressor clutch from engaging- I replaced the clutch (not the first time), and it still won't turn on. I'm thinking the refrigerant pressure sensor or the evaporator temp sensor, haven't had the time to dig into those systems yet and I really need the driveway space and the cash now...
The good:
New AC compressor clutch (146.5k)
New passenger front lower control arm (146.5k)
New passenger engine mount (146.5k)
New rear engine mount (146.1k)
New brakes (discs, pads) with fluid flush (145.1k)
New upper front strut mounts (145.1k)
New battery (144.2k)
New coil pack in cylinder #1 (143.5k)
AC refrigerant purge/refill (143.4k)
New MAF sensor (143.2k)
New AC fan blower resistor module (136.5k)
K&N reuseable air intake filter in the factory intake box
Oil change with Mobil1 full synthetic @ 143.4k
The bad:
AC doesn't work, as previously stated (electrical problem to clutch)
Blower fan has leaves in it (edit, not anymore, spins fine))
Driver's window regulator needs to be replaced ($56 @ AutoZone)
CD player doesn't play CDs
Overhead DVD player has Disney's Cars stuck in it (blame my son), still works with aux inputs.
Front bumper cover has the usual Mazda5 problems with the anchor holes at the fenders not holding, solved with big washers and big bolts. Plus the scrape on the front right of the bumper (pictured).
Tires could use replacing in a few thousand miles, but they roll smooth and pass inspection in Texas.
EXTRAS that will come with the car:
HID headlights (they don't glare in the OEM projectors)
NC Miata wheels (only 17 pounds!)
Oil filter conversion to spin on Mazda3 adapter, no more pesky cartridge filter!
Knowledge that the engine is healthier than advertised- it put down 143-145 to the wheels, which translates up to about 170hp at the crank vs the Mazda advertised 155hp, assuming typical 15% drivetrain loss to the wheels.
The car is located 10 minutes from DFW airport in the Dallas / Fort Worth Metroplex. PM here through Facebook if you're interested in the car.
Posting here first (and Mazda 5 Facebook Group) before putting it on general sale sites. Will wait a few days before kicking out to other Facebook groups and sale sites- figured the 5 community might be interested in having first stab at a manual.
If someone in this group buys the car, I'll throw in a Metra dash kit for a Double-DIN head unit (radio) and the radio wiring harness adapter. Pay my asking price and I'll throw in the OEM side skirts that I bought and never mounted.
Pics!
Verification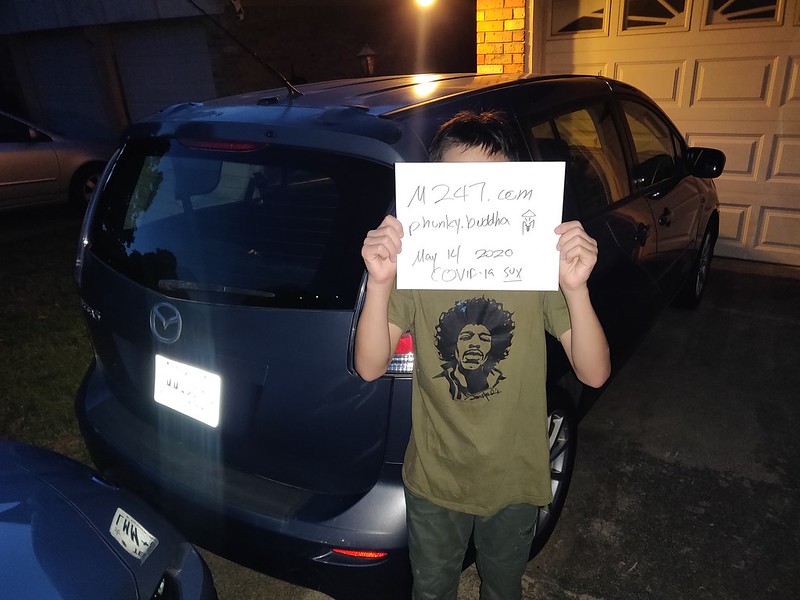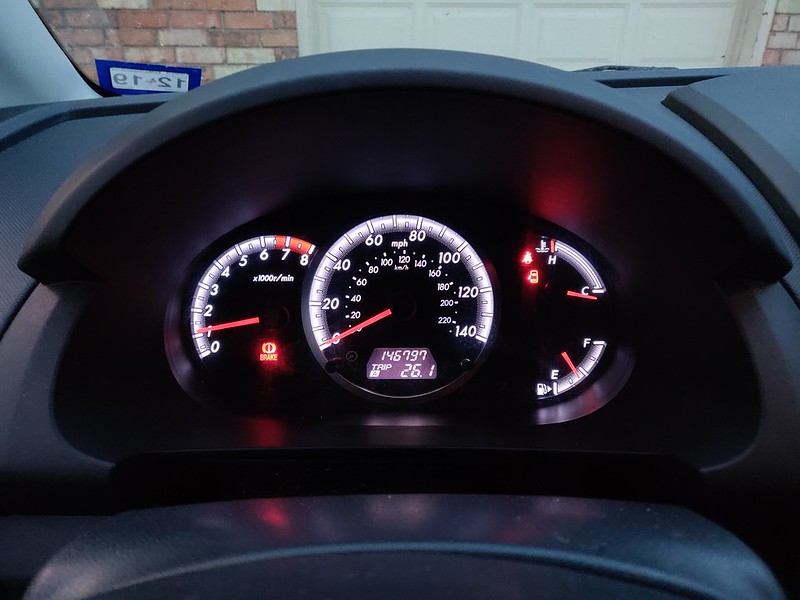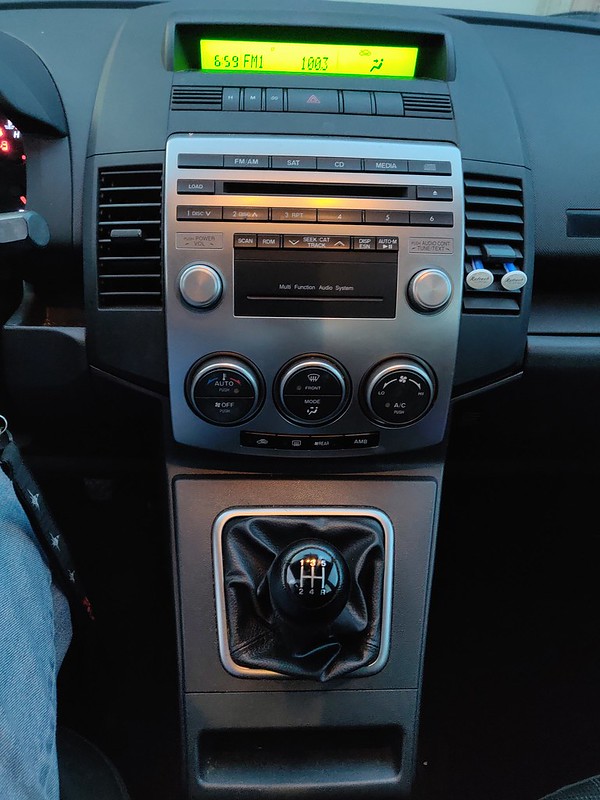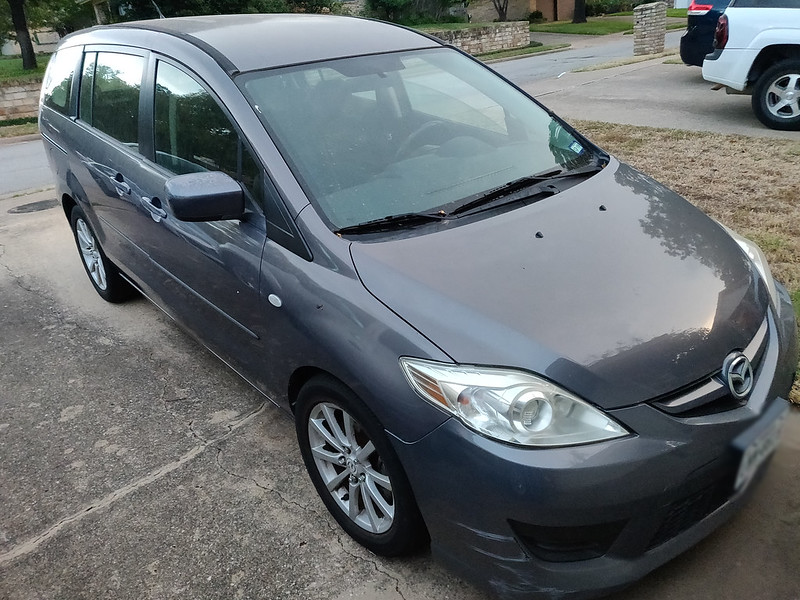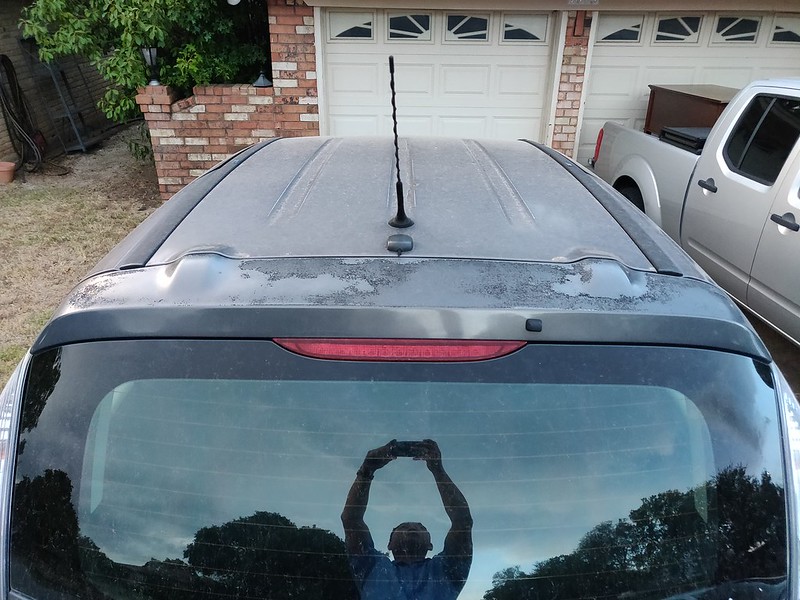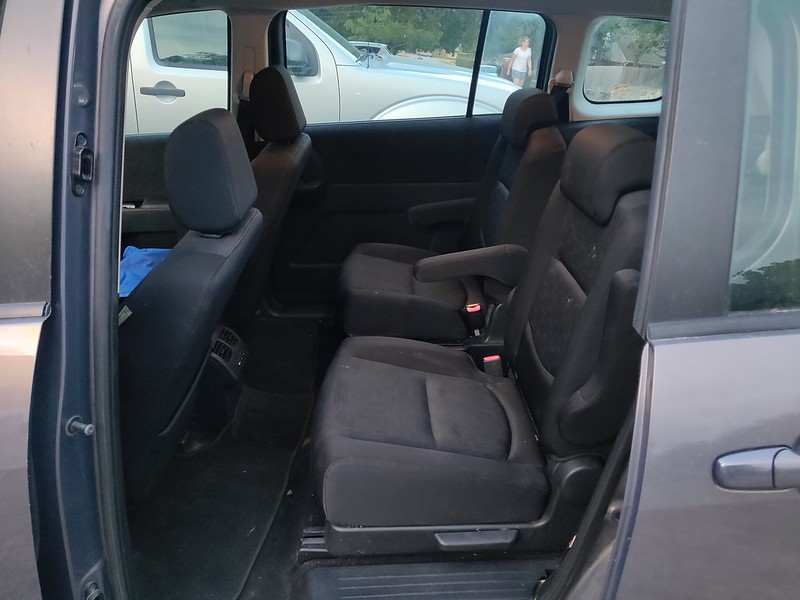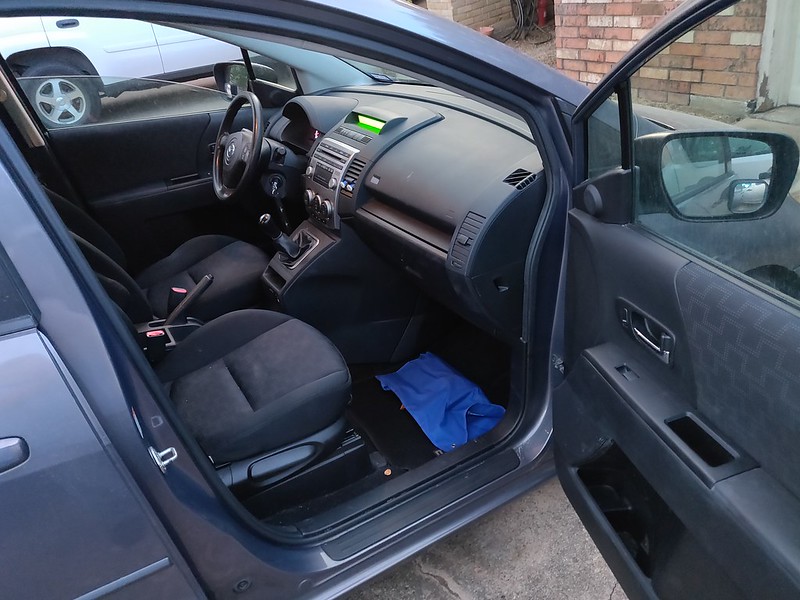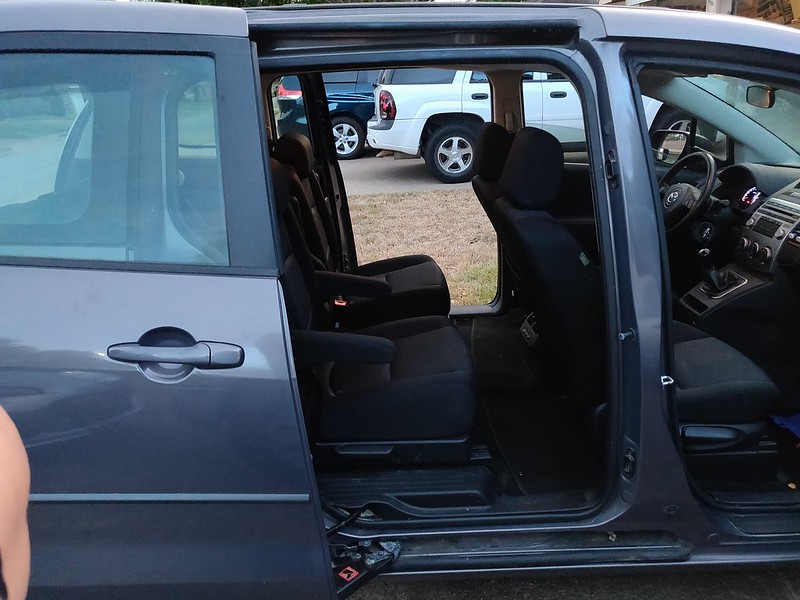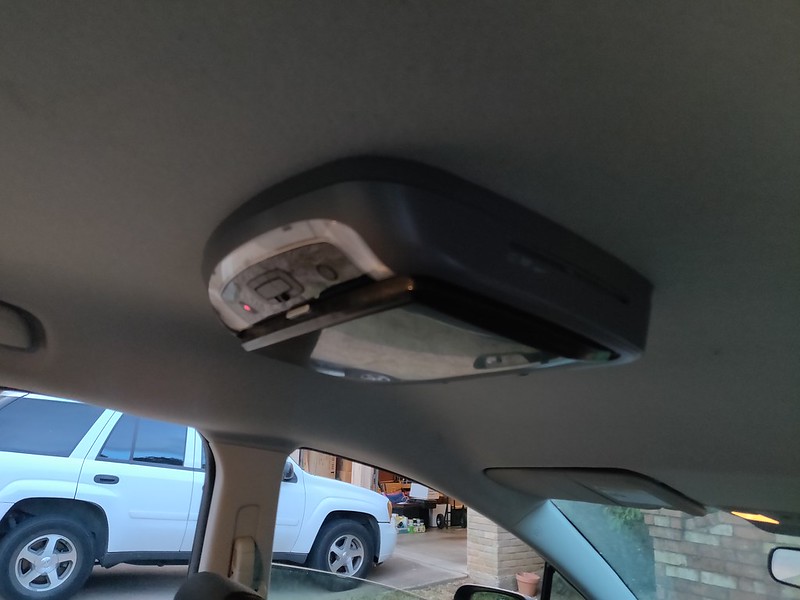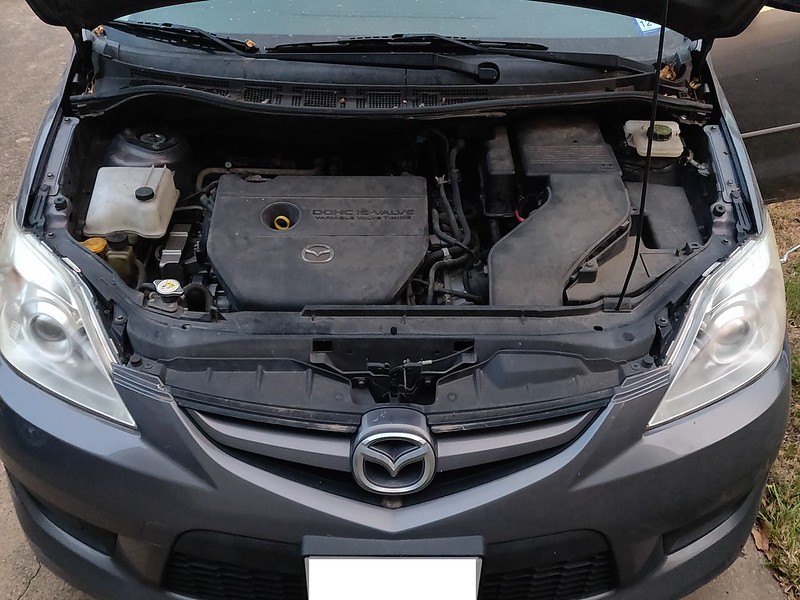 Engine running video (click through link)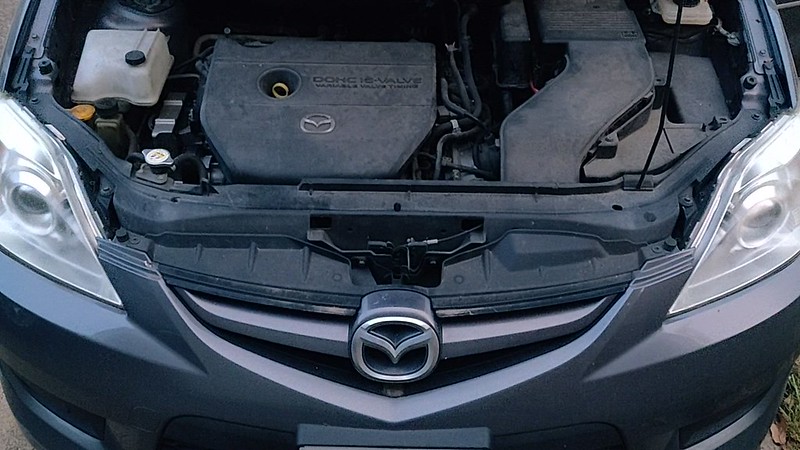 Dyno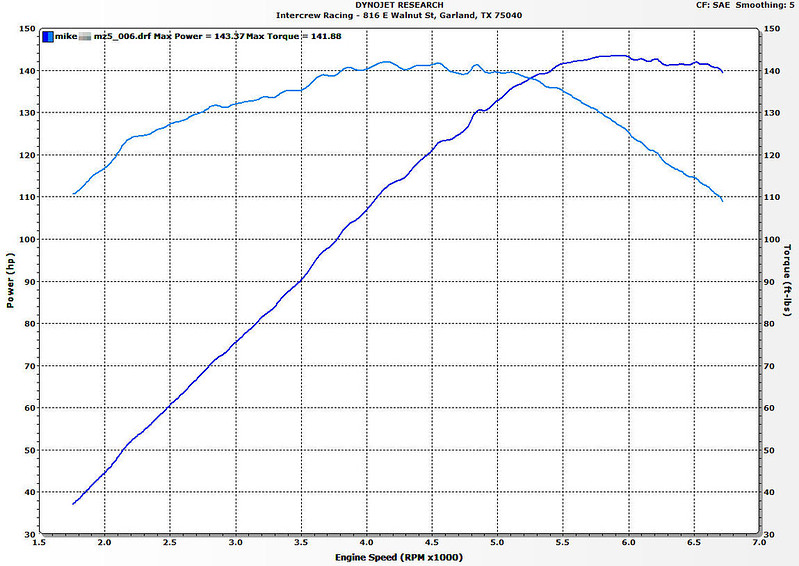 PM me here or email
phunky.buddha@gmail.com
if you're interested!
Last edited: