Like I did last year, I drove out to Banff from Winnipeg again. That's around 1450km each way. From Banff we drove into parts of British Columbia and parts of Jasper, Yoho and Kootenay National Parks. The trip was awesome as was the ride, it was really great driving around the mountains in the CX-9. I found myself using all driving modes including the normal Drive, the Sport Drive and manual switching of gears (mostly to make use of engine breaking while going down some of the steep and fairly long declines in the Rockies). For the drive across the prairies we were fully loaded up - I removed the 3rd row seats and packed the rear of the car with all sorts of camping gear. On the trailer hitch I had a bike rack with 3 bikes. I was pleased to see that even on the way out West I was doing under 10L/100km, which I wasn't expecting as going west we get a head wind and it's a gradual incline of a few hundred meters. The total mileage was around 9.4L/100km which all things considered is pretty good (average speed on the hwy was around 118km/hr). But once we got to Banff I took all the gear out and removed the bike rack and the overall performance was great. Passing trucks on the winding roads of the #93 HWY in Alberta/BC was effortless and actually quit fun (although watching other drives pass on blind turns was rather unnerving).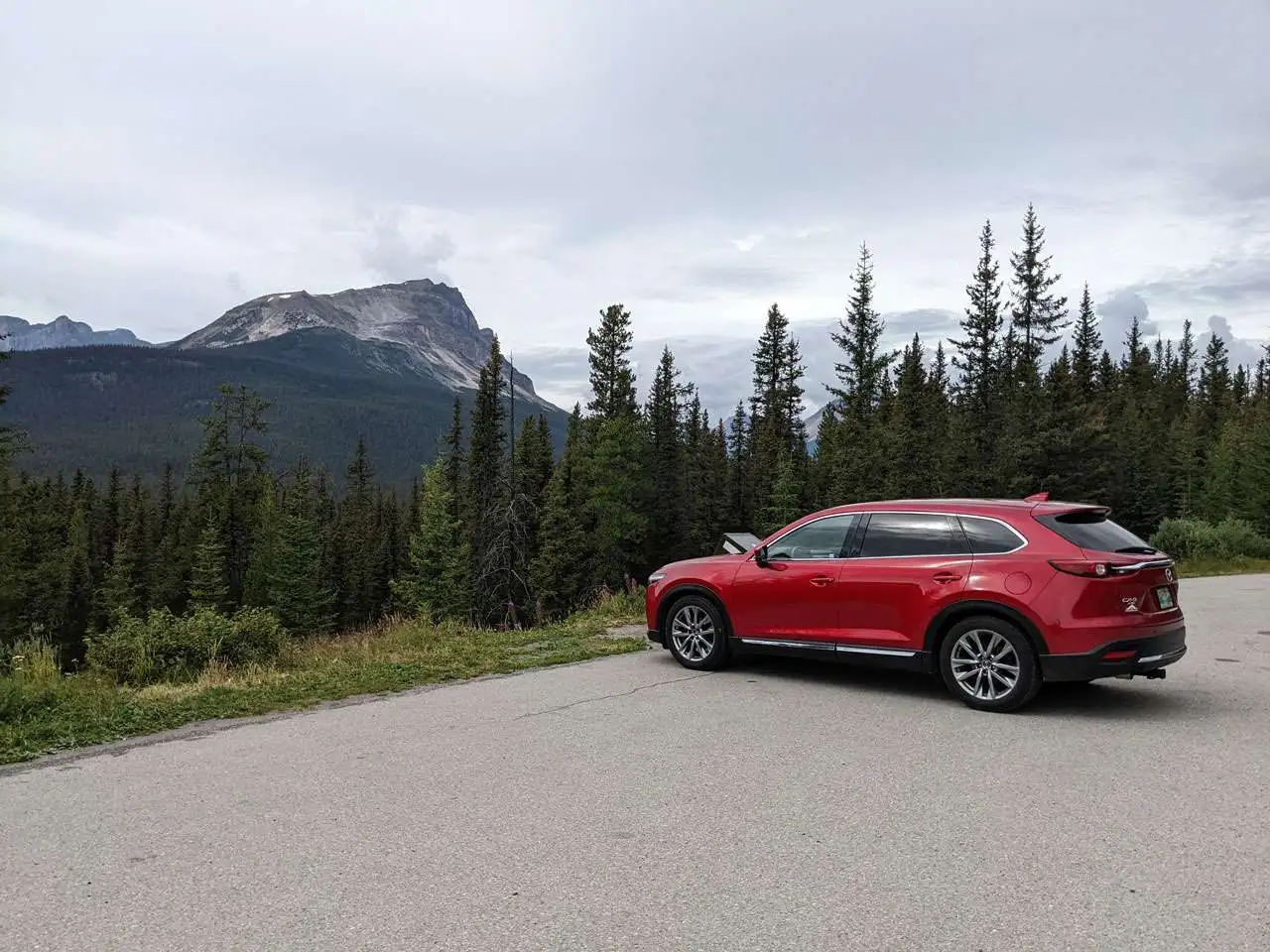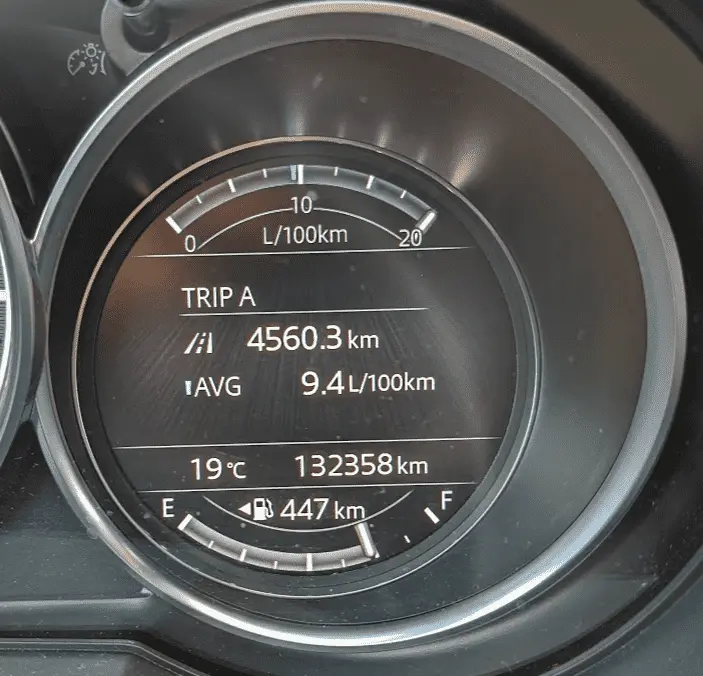 Anyway, there were a couple of concerns I thought I'd post/ask about. When driving to Takakkaw Falls, just North East of Field BC, the road is very narrow and winding. Speed limit is 50 km/hr and full of up hills and downhills including a fairly steep switch back/hairpin turn. Anyway, one thing I noticed on this drive is that my engine temperature nudged up just slightly from the "normal" temperature. And by slightly I just mean a few pixels past or a few degrees, perhaps 95C instead of 90C. I'm not sure if this is something to worry about as going on long steep inclines at highway speeds the car was able to maintain a rock steady engine temp of around 90C. For those who live in mountain areas, would this worry you if you saw a slight temp increase after about 15km of steep inclines at low speed?
My second issue is that when we got home and I was removing all the gear to take into the house I noticed that my aluminum camera tripod, that was stored on the floor where the 3rd row seats would be if they were still in the car, was very hot. My kids sitting in the 2nd row later mentioned that the floor vents were blowing hot air even though I had the AC on the whole time. That also reminded me that during the drive back I noticed at times a smell that you might associate with plastic that has been warmed up or even burning. At the time I thought that was just external odours coming in, but now I wonder if somehow heat from the exhaust was excessively heating up the floorboards. I think on that last stretch we did at least 600km with just a short pause to fill up with gas in Brandon. So a few hundred Kms of 120km/hr seems to have heated up the 3rd row area quite a bit. Perhaps that's not an issue with the 3rd row seats in place but all that gear stacked up in it's place acted as an insulator? I don't know I buy that as there were still lots of air gaps as that's where I stored some irregular shaped objects like the tripod, axe, etc. Also, the 2nd row seat area vents were blowing hot air so it's not just the 3rd row area. I know that catalytic converters are closer to the front but perhaps the heat was speading backwards due to wind? Not sure what to think of it, I just find it odd that it was that hot, there should be adequate heat shielding in the area that this should never be an issue. Anyone else experience anything like that?
Last edited: