2017 Mazda Cx-5 GT 80k miles
Started making scraping/grinding noise from takeoff, loudest between 20-40, and faint at 50+. No leaks, no difference in driving. Started happening a few days after Christmas parking over curbs. I believe the sound is coming from under the front seats, but initially thought it leaned towards the front passenger wheel bearing.
Initially, I thought a rock was stuck somewhere or a bad wheel bearing. Brought to local shop, ended up bringing to nearest dealership 1.5 hours away and their diagnosis and estimate is attached. I am only worried about the main repairs as I believe this dealership obviously bloated the repairs and costs. Any insight is helpful, as I am now calling quoting transfer case replacements locally. One mechanic said the rear differential probably does not need to be changed with the transfer case. Still awaiting several quotes, many won't quote without diagnosing themselves. Thank you for any helpful information you may have!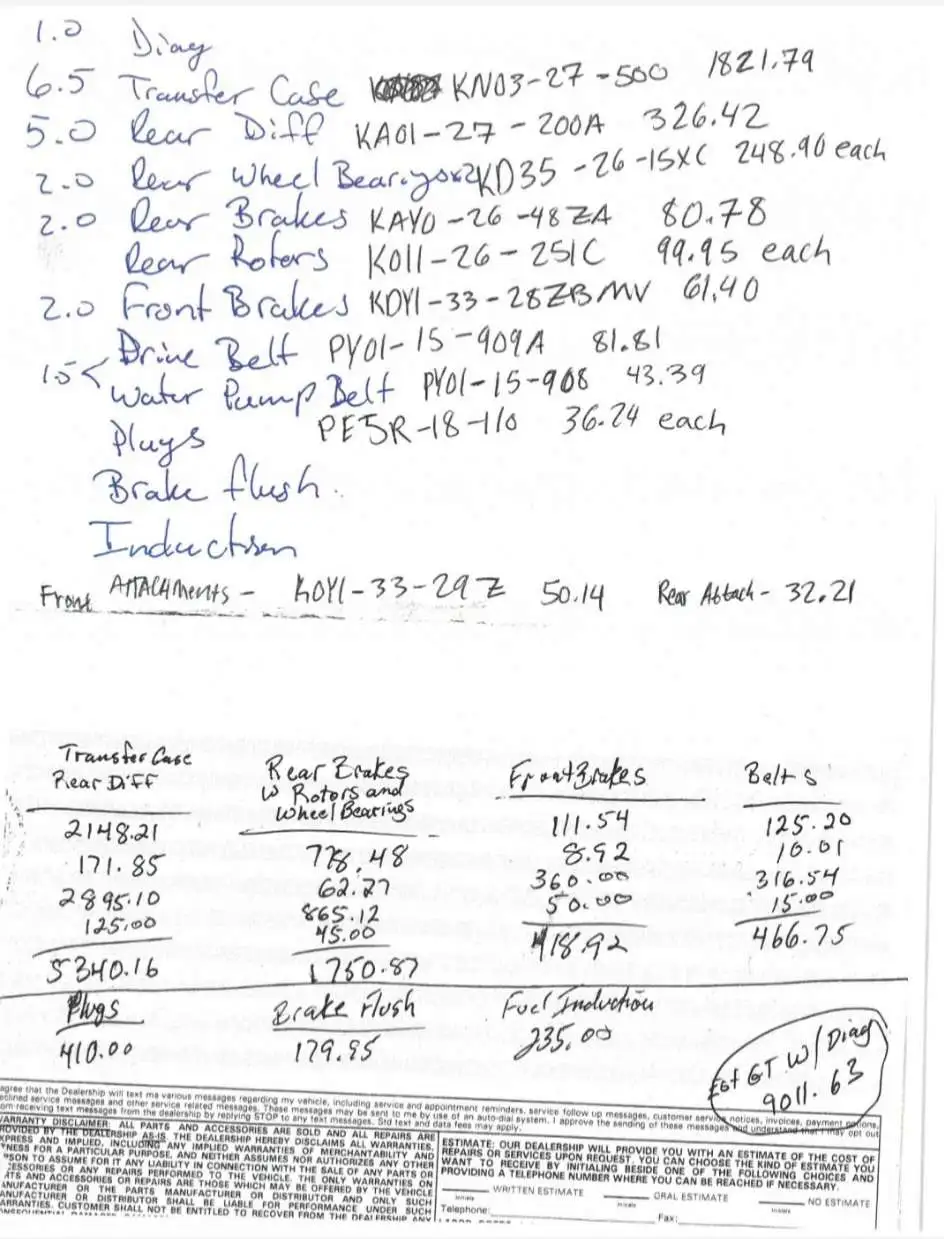 Last edited: