Hello protege people im back from dead. sorry it has been so long my life has been crazier than ever, nevertheless, my original owner white p5 is getting parted out.
I will remove and ship anything from Sacramento, CA, upon request and cash is king here nothing personal ever.
obviously the fonts bashed which led to overheating and the siezing of the engine.
Thank you all and I hope to here from you soon!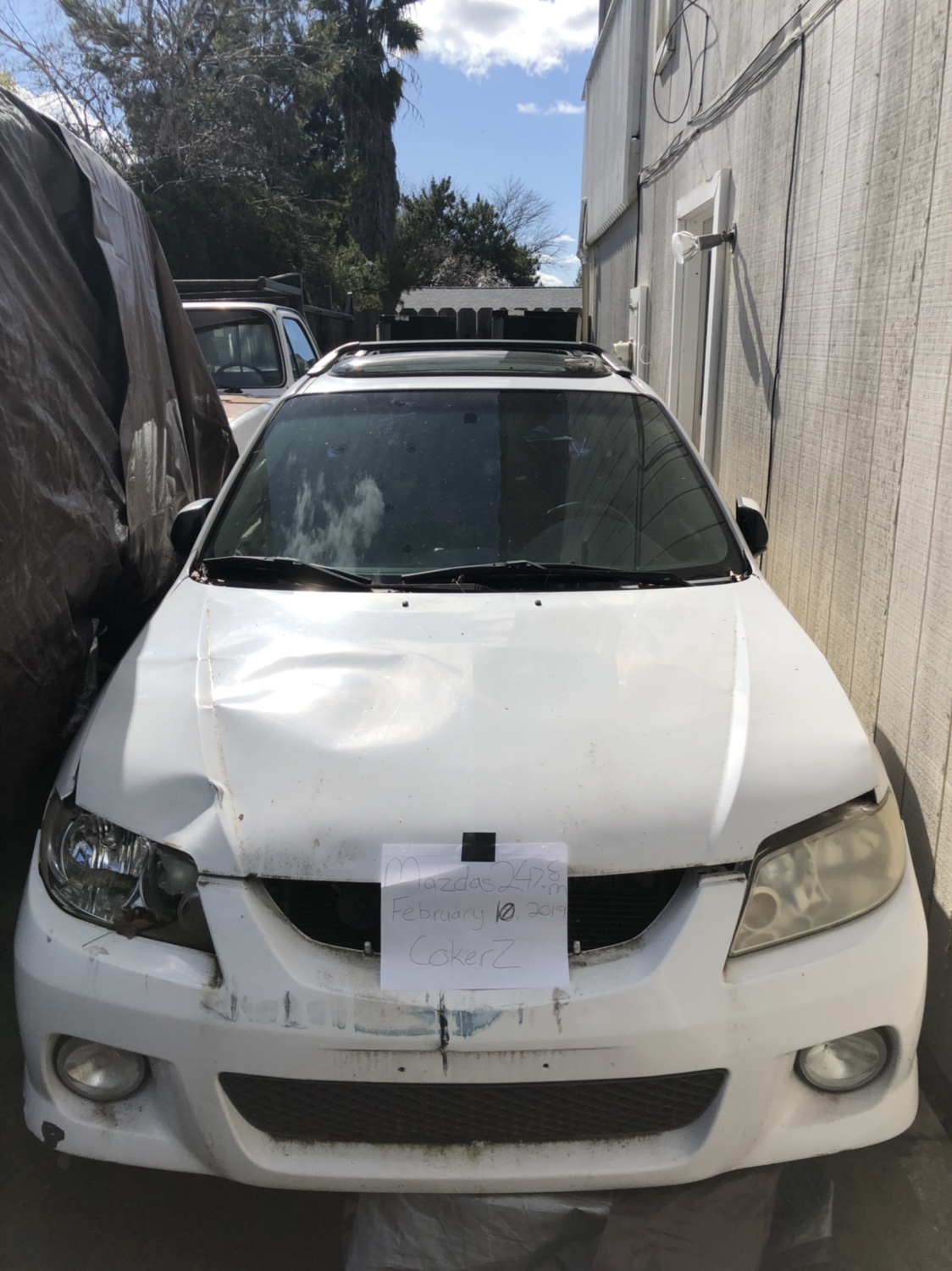 Last edited: