**ALL PARTS HAVE BEEN SOLD. PLEASE CLOSED THREAD.**

Hey everyone,
It's been a long while since I've posted but after 11 years of owning a protege It's time to sell off the parts I no longer need. All parts fit the 3rd generation Mazda Protege and also a lot of the protege parts should work with the MSP (both years) and Protege5. All prices exclude shipping (paid by buyer) and local pickup for the larger/bulkier items is preferred but I'd be willing to ship if that's what was needed. See something you want but the price isn't right? Let me know and we can work something out. I've tried to price everything aggressively based on what I remember. Paypal is my preferred method of payment. See posts 2,3 & 4 for more photos.
• 1 Coil pack 2 wires (used but should still work. Not sure which cylinders the wires are for) - $10
• Various OEM LX interior trim bits (used) - make offer on what you want!
• Mazdaspeed Miata rims (4) - $100. 3 rims in photos have curb rash and show their age. 4th rim has crack on the inside lip but should be repairable. Leaks air slowly if a tire mounted on it, will get a photo of it as soon as I can. Rims are 4x100 et 40 and will fit LX and DX trims. They need a little love but are an awesome look for the Protege.
• OEM Mazdaspeed protege springs (new) - $75 *If you're looking for a subtle drop, approx. .75" *
• OEM exhaust & intake cams (2.0 engine, look new) - 50 for the pair
• OEM rear floor mats in black (lightly used) - $20
• OEM rear sedan springs (used, mileage unknown but probably around 55k) - $15
• Various OEM suspension bits - make offer on what you want!
• Upper/lower radiator hoses (new, never installed) - $10 for both
• Denso radiator (new in box, never installed) - $45
• Racingbeat rear swaybar w/endlinks & bushings (used, needs some love) & extra Energy suspension 3/4" diameter opening bushings in red (used but maybe a little life left) - $50
• OEM taillight set with harnesses & bulbs (used but should be functional) - $35
• Tokico Illumina springs lowering springs (new, taken off the suspension kit from Tokico) - $50 *these should drop closer to 1.5" range*
Mods - let me know if i'm in violation of any rules, thanks!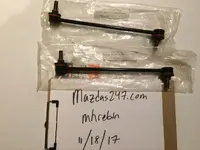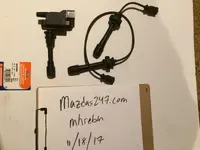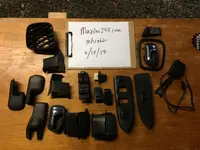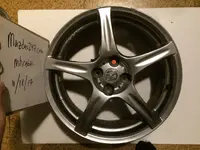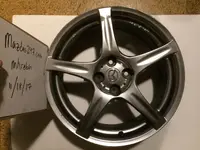 Last edited: