:

Oregon, USA
:

22v Protege5
Last November, I installed a Megan Racing SS and new aftermarket shifter bushings onto my Protege5. There was always a small bit of slop and a rattle sometimes, but it's gotten significantly worse since installation about 8 months ago. Of course, there is some slop in the bar that connects the shifter to the transmission, but most of the slop that I can see is in the actual 'joint' or 'pivot-point' of the shifter itself, and it's really bothering me as it gets worse.
I took things apart this afternoon to investigate, and this is what I found: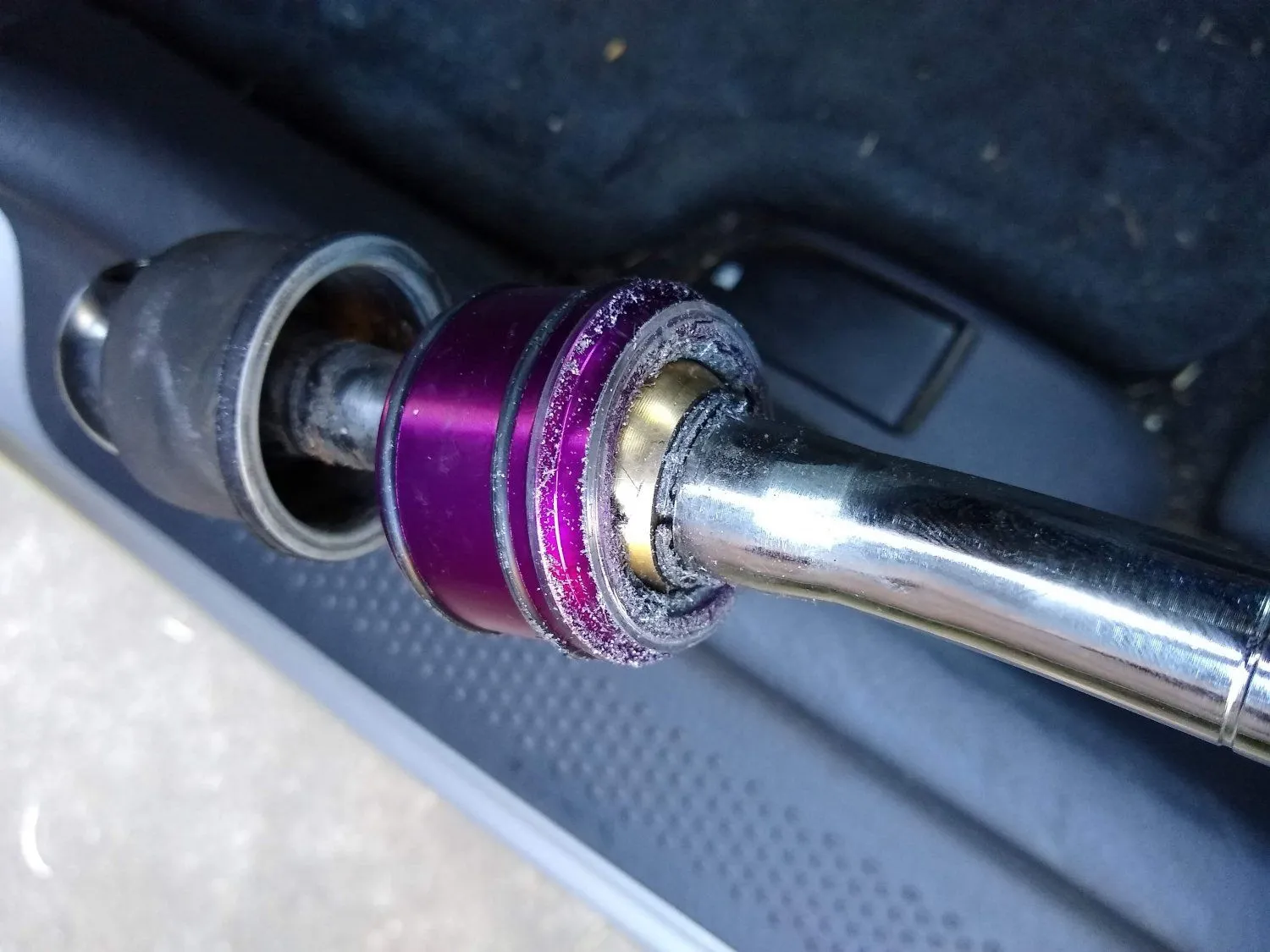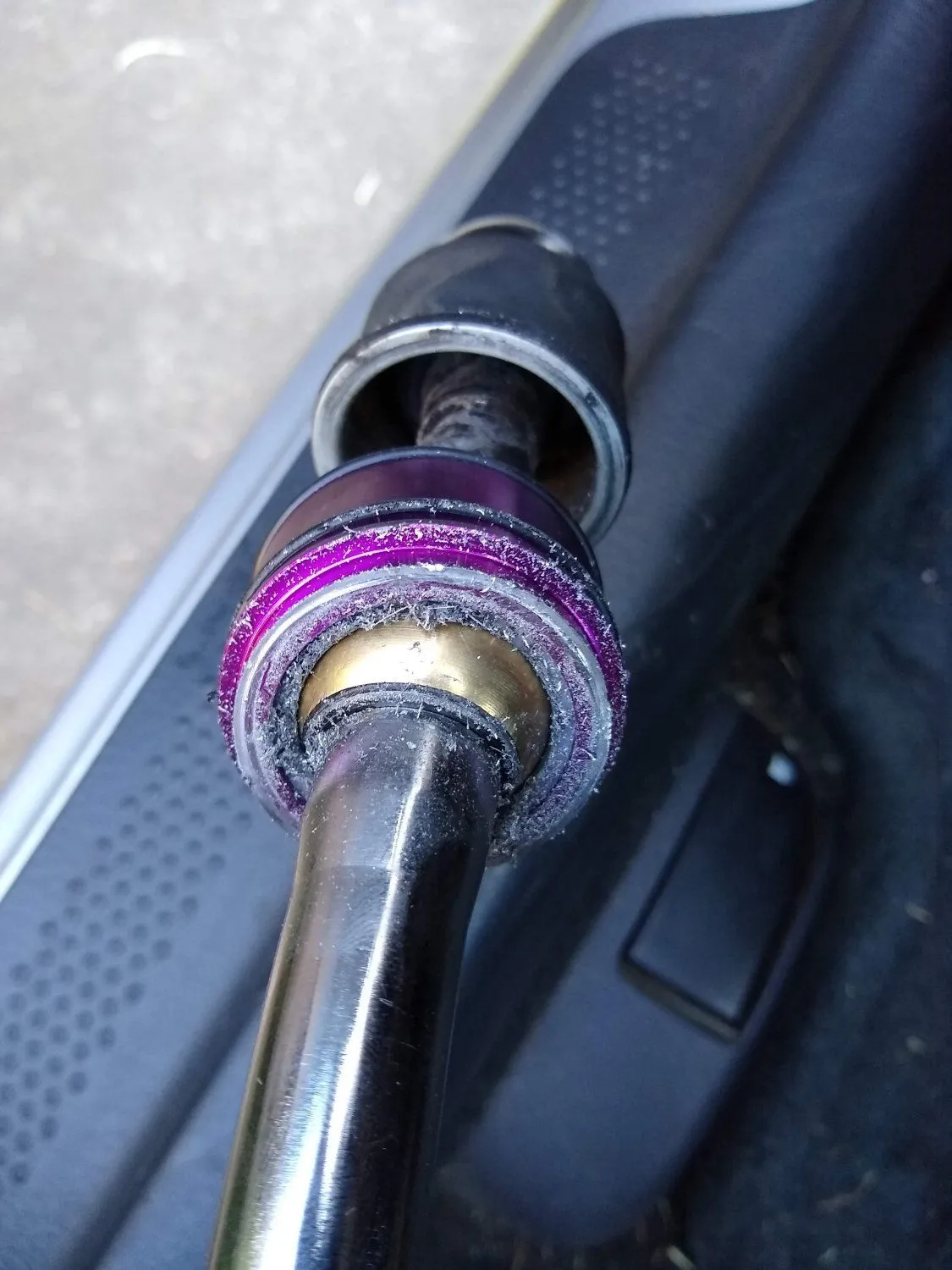 ...and after cleaning the metal shavings...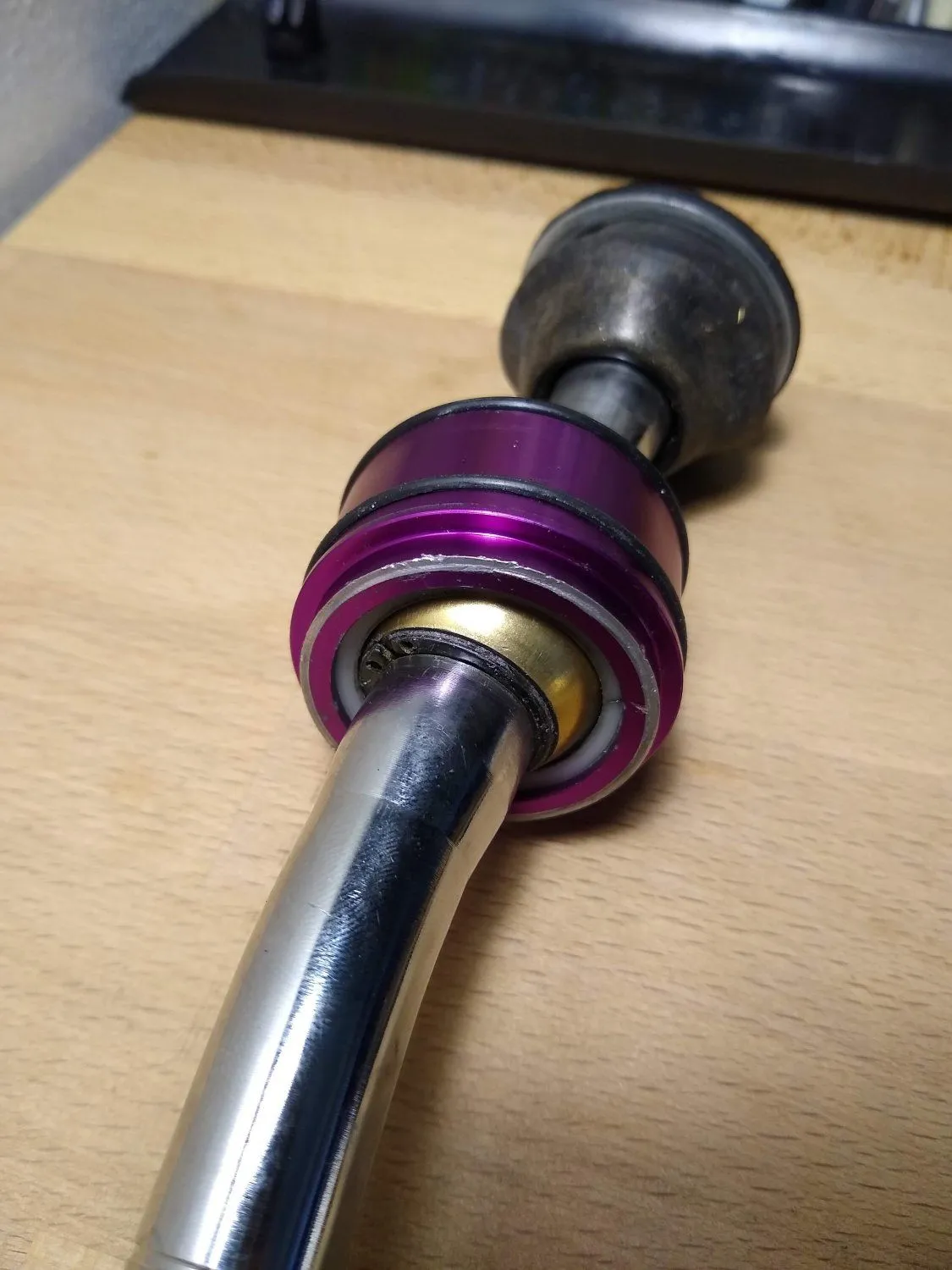 Soooo...that doesn't look particularly amazing. It looks to me like the snap ring has been rubbing or vibrating on the top of the shifter. Does anybody have thoughts on what's causing this and how I can fix the rattling and slop? I suppose I can file a warranty claim with Megan Racing, but this also doesn't help me much as I daily drive my car and can't just ship them the old shifter without having another one to install. I'd also like to understand and fix the underlying issue instead of trying to fix what it causes.
Thanks,
Ben