This is an easy, but kinda aggravating task.
First step, remove the inner kick panel from the center console. Two clips simply pops off of the front, then slides out of the rear holder.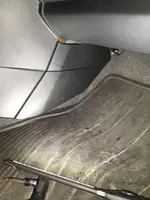 Now remove the upper panel, there are two clips you hit with your fingers on either side to release this.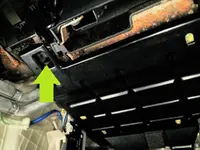 There's our prize. There are four screws you need to remove. I had already gotten the bottom two when I took the pic. The upper screw towards the front of the van is very hard to see, you kinda have to feel your way to this one with your fingers. Use a short stubby screwdriver, and you'll get it.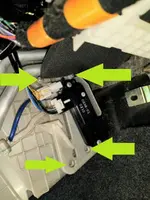 There's the old filters.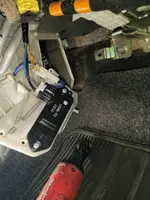 They live on top of one another, so slide the bottom one out, and REMEMBER THE ORIENTATION.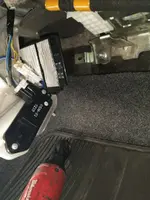 Match up the orientation that they came out with your new filters.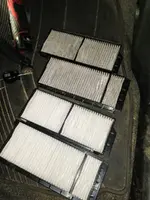 Now just put everything back the way you found it. Job done.