All items are located in Toronto, Canada. Can meet for local drop off and payment in the GTA (Hamilton in the west, Oshawa in the East, Markham/Richmond Hill in the north).
Reason for selling: Sold the Protege; getting rid of old parts.
A few more things up for grabs as I clean house..
JDM Rear Seat Cupholder
"auto folding" cup holder for the rear bench in 1998(?)+ Protege's. I had this installed in my 2001.
Link:
eBay
(new link 2014/06/30)
Unfortunately the pics of the cupholder in my car do not have my name; difficult since I don't have the car anymore. I took them when I first installed it eons ago.
Installation will require you to drill two holes into your center armrest. The cupholder comes with rubber grommets that hold it in place. When I installed it I also used double sided tape on the bottom -- mainly for my own peace of mind. It held water bottles, coffee, cans of pop, no pretty much anything the smaller front holder could hold. The mismatch colour didn't bother me in the long run.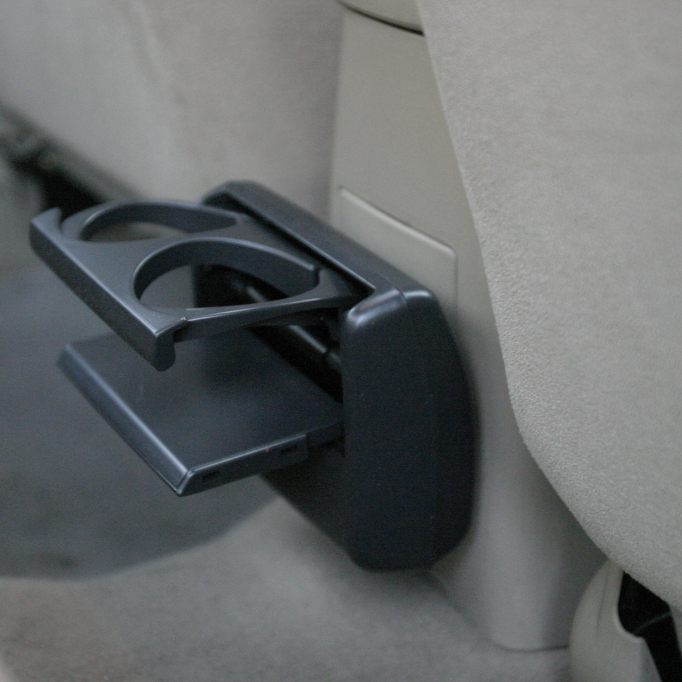 Nardi Leather Steering Wheel
- SOLD
I loved this wheel; I wish I could install it on my new car. Comes with airbag. It was originally from a Miata and I transplanted it to my 2001 Protege. I'd rate it 8/10.
Link:
eBay
Last edited: