'03 P5, '17 Miata, stock AF
:

Dallas, TX
:

2003 Protege5
I just ordered an ignition switch from MazdaSwag. It wasn't much more than the Standard or Beck/Arnley part on RockAuto. Got $2 off shipping using code "SWAG."

| Part Number​ | Part Name​ | Price​ | Quantity​ | Total​ |
| --- | --- | --- | --- | --- |
| GP7A-66-151​ | Ignition Switch​ | $41.36​ | 1​ | $41.36​ |

Subtotal: $41.36​

Estimated Shipping to 75209 via Standard Shipping: $8.93​

Discount: -$1.79​

Total: $48.50​
Installed my new ignition switch this afternoon and thought I'd create a new post. In the YouTube video I watched, the guy used a right-angle screwdriver because he couldn't easily use a regular or stubby screwdriver. However, if you remove the access panel on the left-hand side of the dash (hidden when door is closed), you can use a full-length Phillips head screwdriver to pretty easily loosen and tighten that one problem screw. I didn't notice whether this approach had been discussed, so wanted to share because removing that screw is the hardest part of this job if you
don't
go through that panel. I used trim removal tools to pop the panel so I didn't scratch it.
Starting the car was failing about 10% of the time and that's not exactly horrible, but as discussed it would only have gotten worse. And of course, I could have spent a lot of time (mine - and let's be honest, all of you guys'
) diagnosing a no-start problem later on if this potential fix had somehow slipped my mind. The part was from Mazdaswag (see above) with a Mazda sticker that said Made in Japan.
Panel: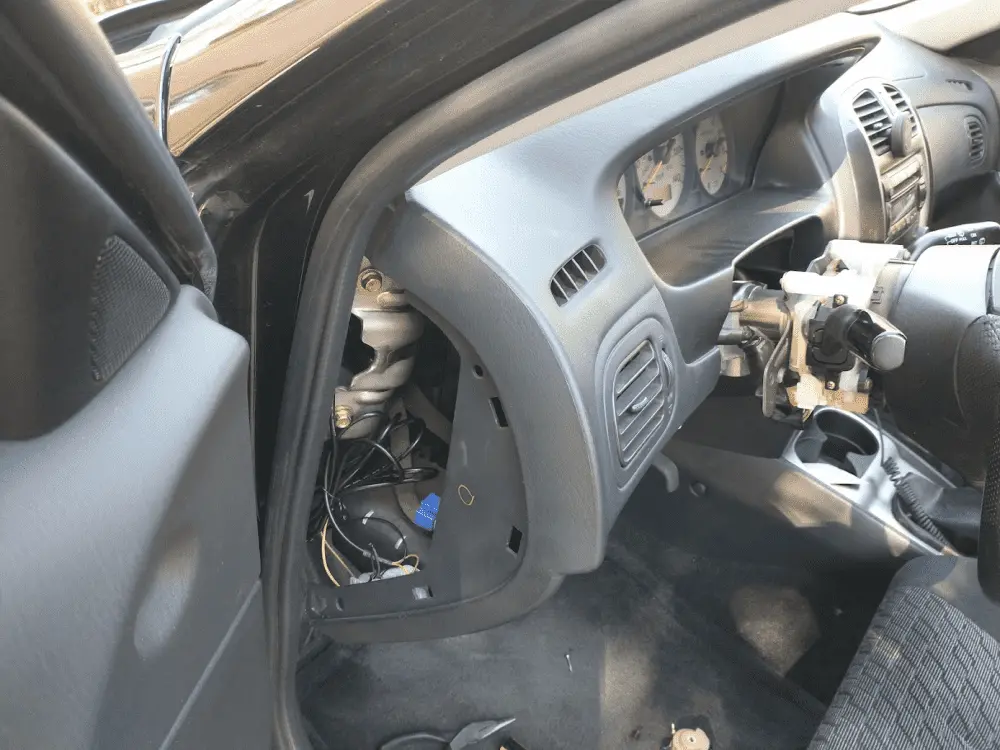 View through panel: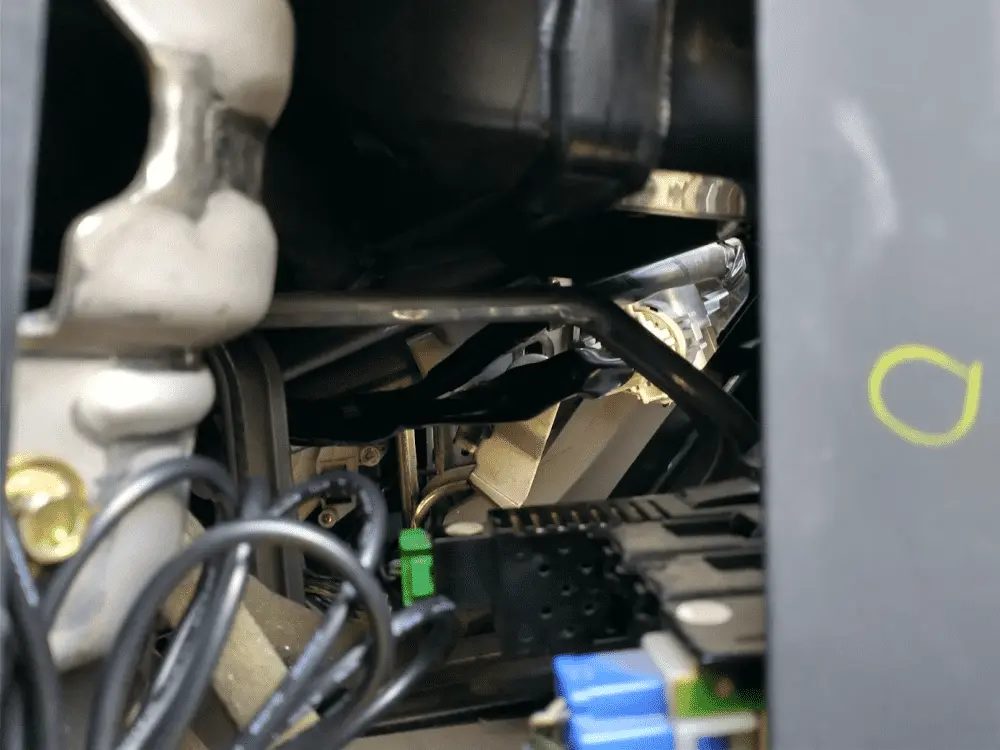 Phillip's disembodied head: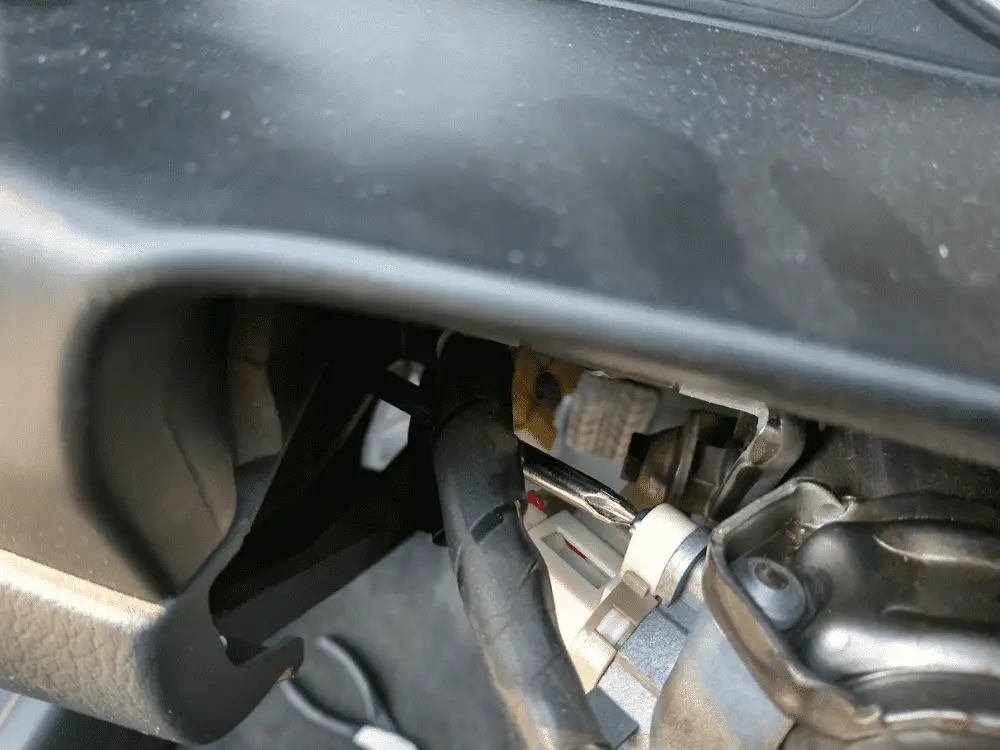 Old and new parts. (Note the grease on the old which had perhaps migrated from the lock cylinder? There's no mention of lubricant in service manual.):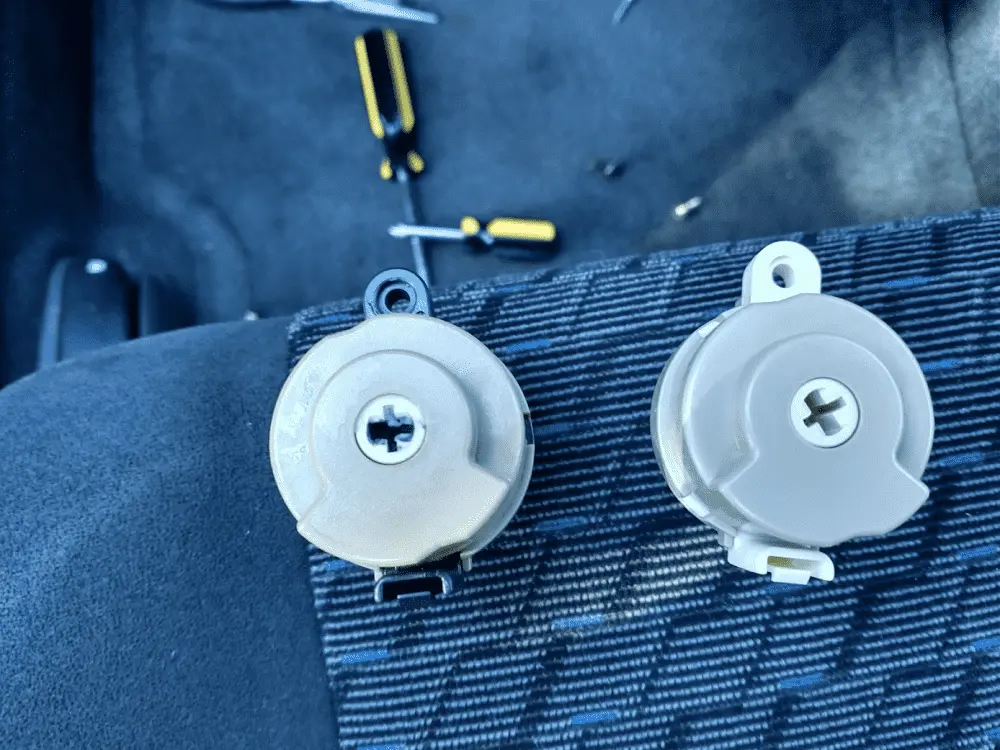 Place where the replacement part goes (grease visible):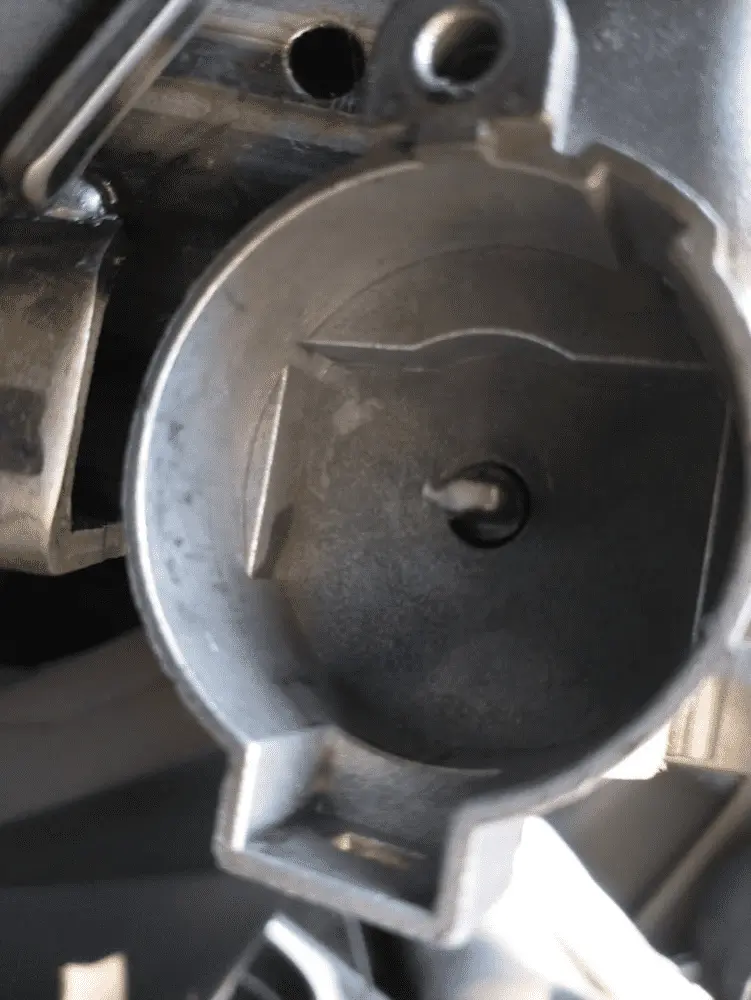 Got a good deal so went OEM:
Last edited: