:

Oregon, USA
:

22v Protege5
I'm stumped. First post here, hopefully I can get some help and learn something too. Thanks guys.
The extent of my experience with wheel & tire setups is from research online and taking off the random aftermarket wheels that came with my P5. My terminology may be incorrect so feel free to correct me. Here's what I've got.
I bought some OEM 2017 Mazda 3 Sport 16" wheels a while back for my Protege5, since my current wheels are awful and I wanted something stock but nice. I can't get the wheels put on just yet, but I thought I'd do a test-fit of one of them to see how they looked and fit on my car (with old tires on them). Pulled off rear wheel and put new wheel on and it didn't fit flush on the hub. Removed center-cap on new wheel and it fit flush and lugs went right on. No center-caps is not the end of the world. Tried to do the same on the front without the center-cap on the new wheel and it doesn't sit flush on the hub at all. It appears as if the hub is hitting something on the inside of the wheel. I don't have photos but it really didn't seem right to me at all. The wheel was crooked and wobbly and there was a 2-3mm gap when it was wobbling on the hub.
I did my research on this before buying the wheels and I figure they should fit my car. They are identical in all dimensions (which I'm aware of) to the OEM Protege5 wheels. Please look these up online and correct me if I'm wrong. That would suck but at least provide clarity.
OEM 2003 Protege5 wheels:
5x114.3, 16x6.5", +50mm offset, 67.1mm bore
OEM 2017 Mazda3 wheels:
5x114.3, 16x6.5", +50mm offset, 67.1mm bore
Current American Racing wheels:
5x114.3, 16x7.5", +40mm offset, unknown bore (larger?)
What am I doing wrong here!?! Is there some factor I haven't considered?
Here are some random photos for context.
Rear wheel fitment without center-cap: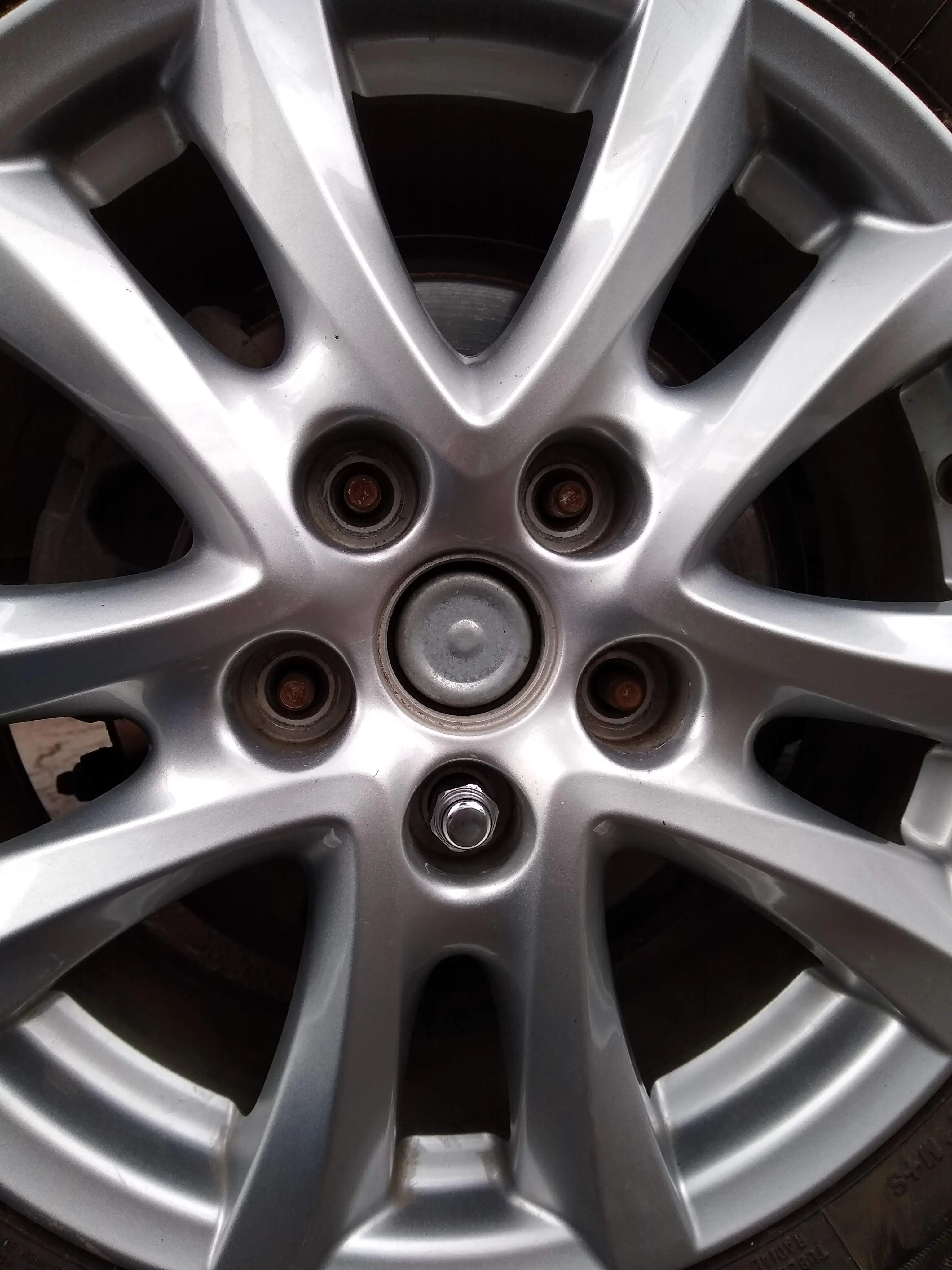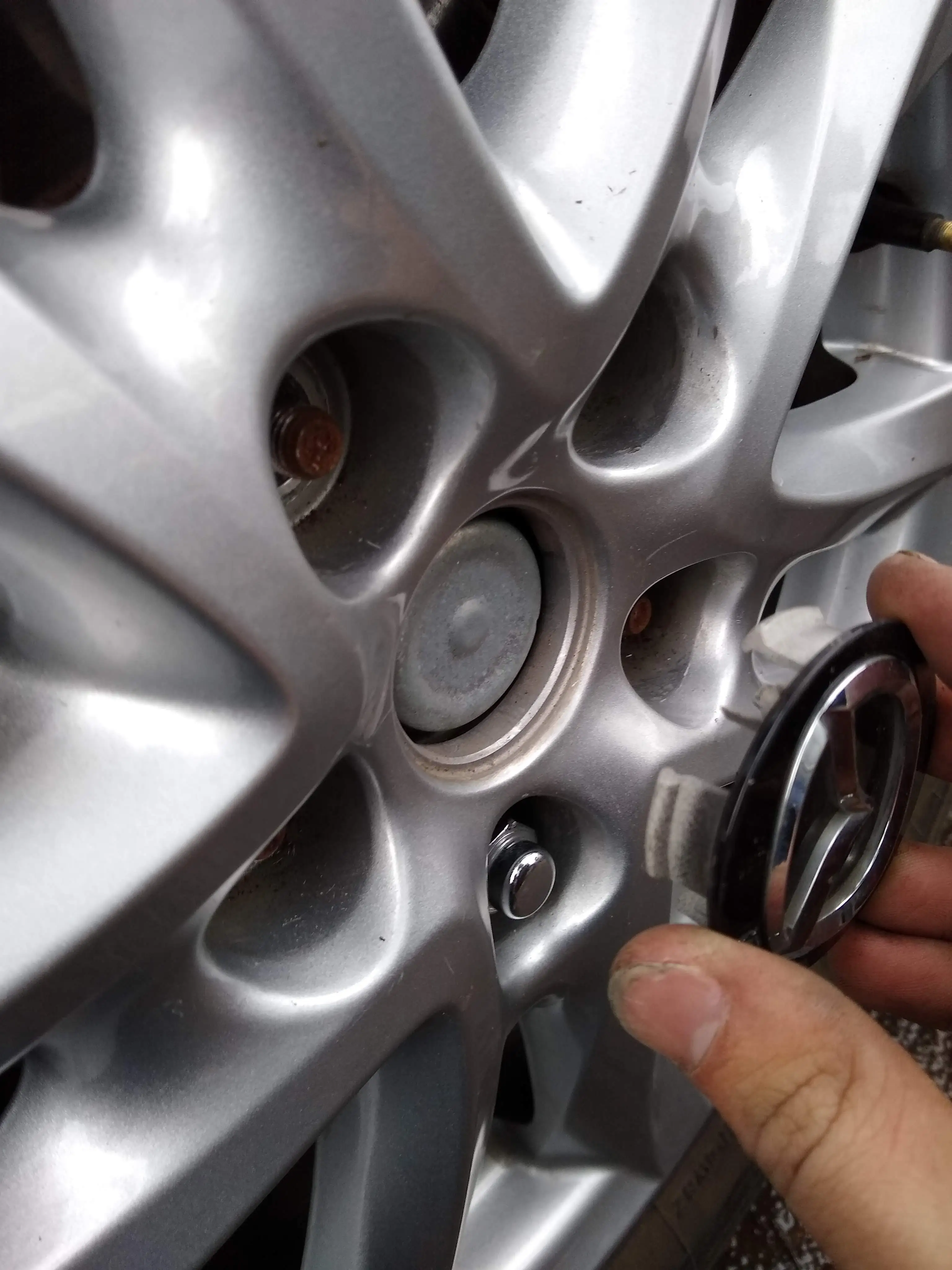 Front wheel fitment without center-cap and lugs finger-tight:
The rusty inner part is the hub and it's hitting the inner part of the wheel slightly, causing it to not sit flush by 2-3mm at most.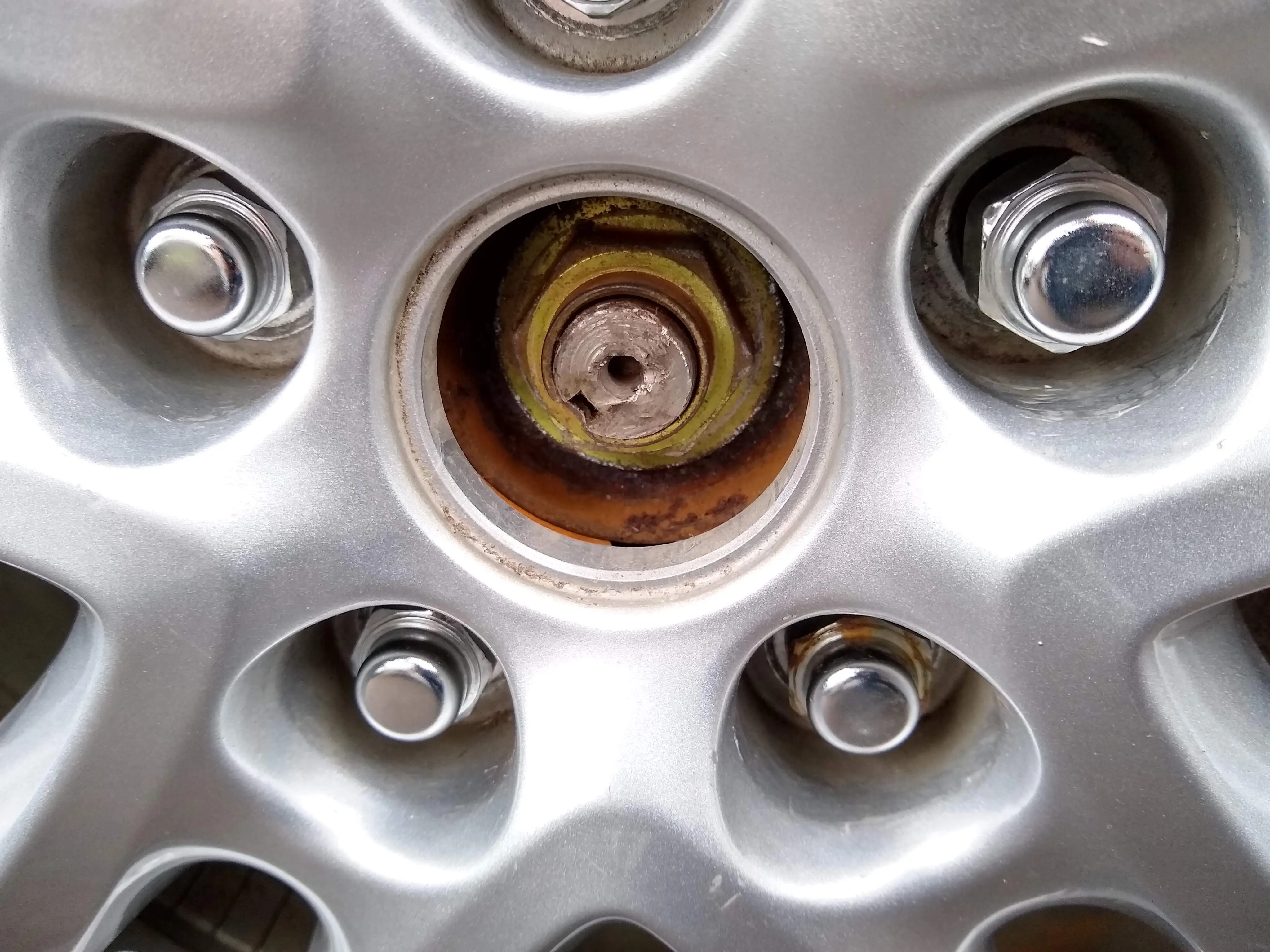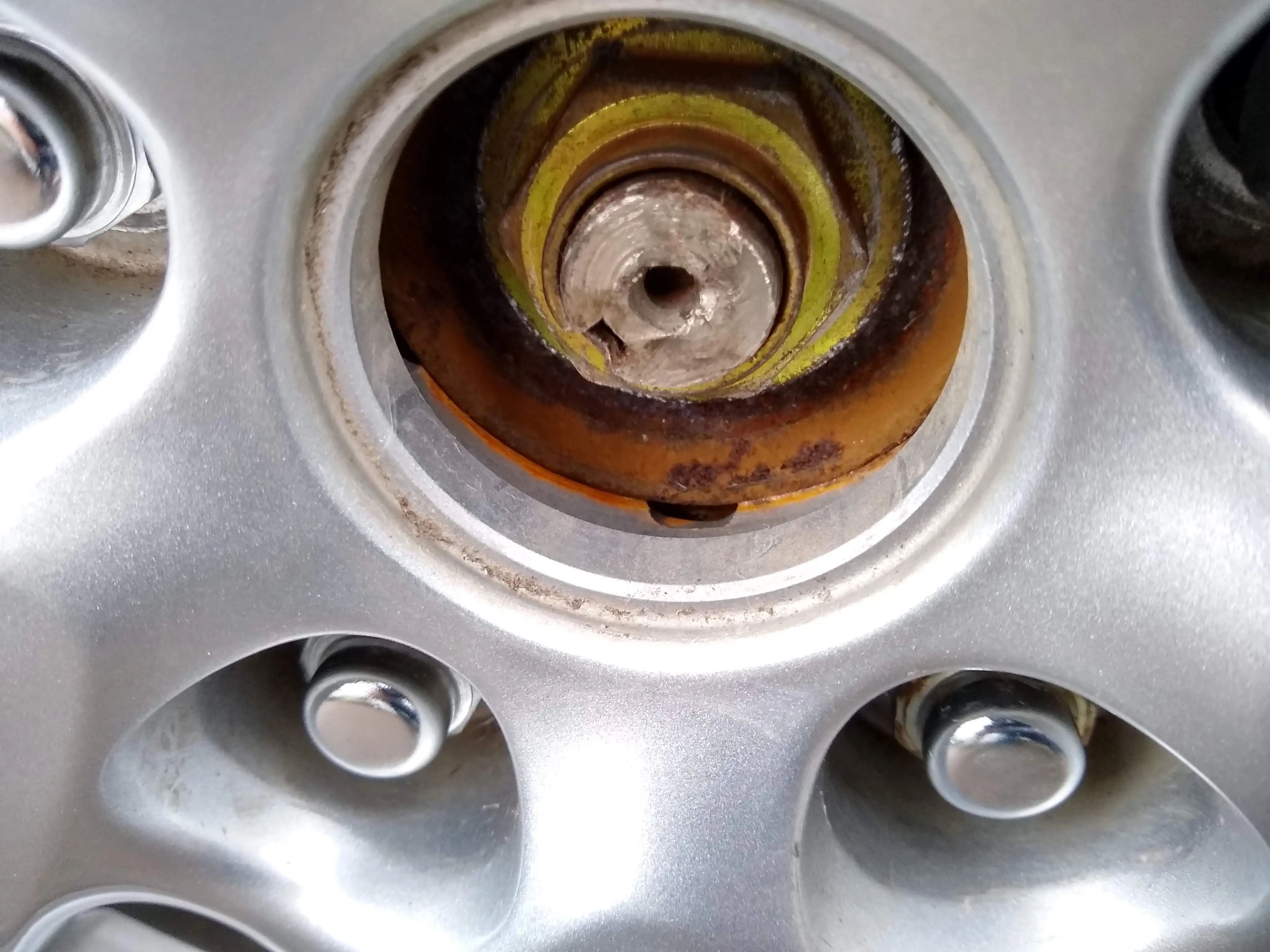 Here are some probably crazy theories/questions:
Inner diameter of my current aftermarket wheels look like they might be larger than my hubs (little sign of contact). If this is the case, might they not be resting on the hubs (aka not hubcentric?), causing the hubs to rust up, causing fitment issues with the new wheels which appear to be designed to fit directly on the hubs (aka hubcentric?)? The car has had these aftermarket wheels on for over a decade which would explain rust. Am I remotely close on my assumptions on hubcentricity?
Could small spacers (which I was already considering) fix the issue or is this avoiding a bigger issue or an issue which shouldn't exist in the first place (due to rust)?
Could my hubs be different (larger) than stock?!
Are these wheels just in fact the wrong size somehow despite my research?
Would stock Protege5 wheels even work?
Any help would be appreciated, thanks!
Ben