We bought our first Mazda a few days ago! We've been looking at Toyota RAV4's for a few months but came across a CX-5 Touring that met all our criteria. This will be my first experience with Mazda, but it seems the consensus is that these are pretty good cars.
2014 CX-5 Touring, 52k miles, 1 owner.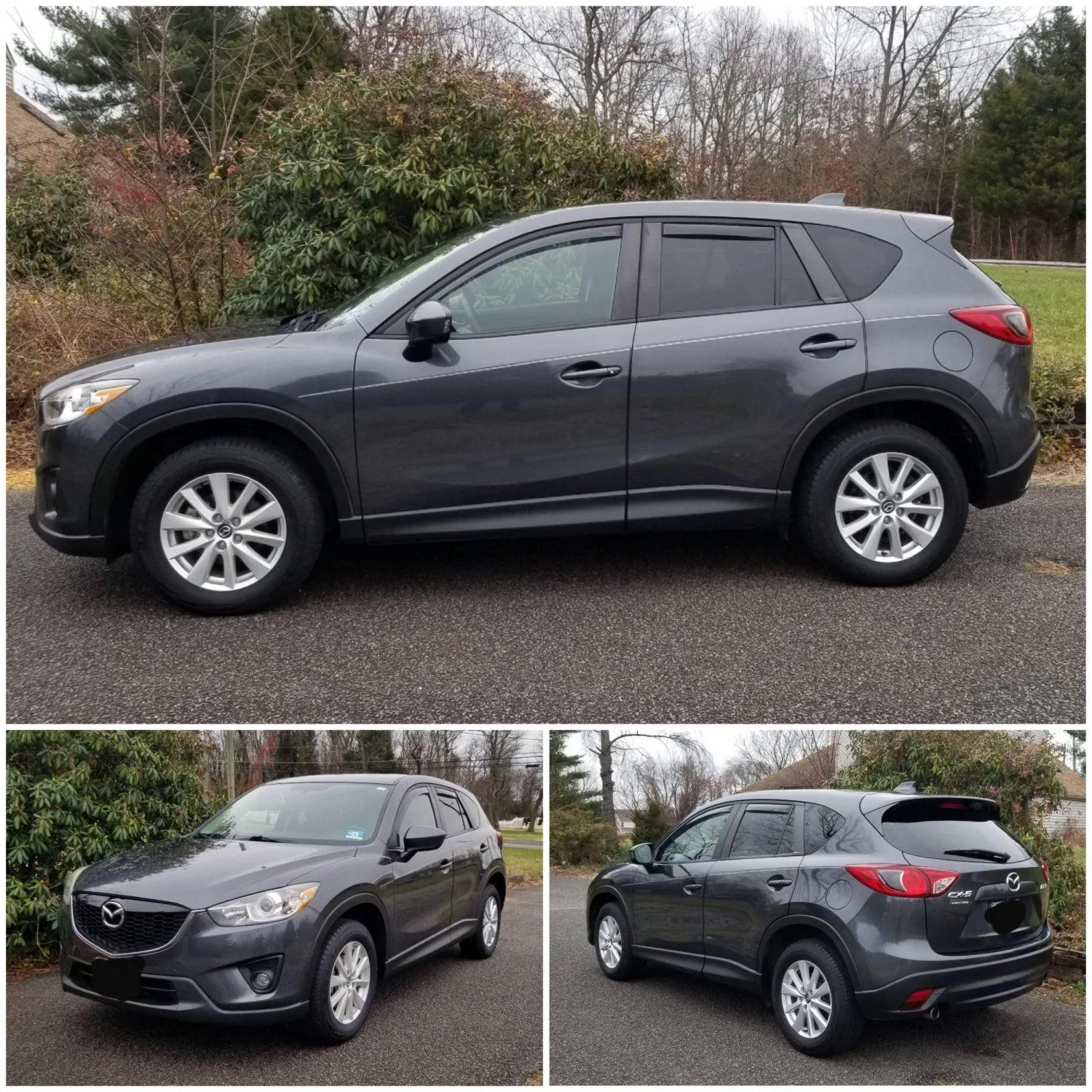 We found it at a Chevy dealer who received it as a trade. They did some basic service to it before listing it. New battery, air filter and an oil change. All ACDelco parts of course
.
I went to the Mazda dealer today and they were very helpful! They printed me the entire service history for the vehicle. All recalls have been taken care of. Tires (Yokohama Geolander G91) and brakes were done at the dealer 10k miles ago. It's had regular oil changes at the dealer. The records list "CASTROL EDGE STP 0W20" until the two most recent, which were "MAZDA GENUINE SYNTHETIC MOLY". The car just had an oil change at Mazda only 500 miles ago - then the Chevy dealer did an oil change when they got it. Not sure what type of oil they put in. I picked up a Mazda oil filter while I was at the dealer today (1WPE-14-302). I've seen some posts discouraging the use of filters that don't meet the specs for "Skyactiv" motors (bypass pressure, use of anti-drainback valve, mircron rating). It seems silly, but I'll probably do ANOTHER oil change myself soon just so I know everything is right.
Other than that, is there anything vehicle specific I should look for now that it's in my driveway? We want this vehicle to outlast the Mitsubishi Endeavor we traded in, and that was just over 200k miles! We're pretty happy with it so far, and happy to see there is a good community for support!
Last edited: