Hello everyone! It's about time to trade my car in and move on to something else, so I have uninstalled many parts and have cleaned out some random items I had in my Mazda corner of the garage. Would prefer to only ship U.S. Also may have a few other things to add as I go.
Vehicle is a 2020 CX-5 Grand Touring Reserve Turbo AWD
Corksport Lowering Springs
. These were on the car for about 30k miles, instructions included. $280 new.
$180 plus shipping

Corksport Boost Tube
. Was on car for 30k miles, includes instructions and clamps. $90 new, will do
SOLD

Corksport intake with heat shield with bonus AEM Dry filter.
Was on vehicle about 30k miles. Intake is $230 new and shield is $130 new.
Sold

JB4 by Burger Tuning.
This is a V1 version with
bluetooth, obd2 harness, and DOES include the MAF sensor
that was later released. It was on the car for about 27k miles and I absolutely loved it. It really brings the turbo alive. (You'll have to buy the app on the App Store as well.) This cost $529 + $149 brand new.
Will sell for $440 shipped.

Megan Racing Front Strut Tower
(I slapped a Corksport sticker on there, it is NOT made by Corksport). I think I paid like $100 for it.
SOLD

Stock Rear Camber Arms.
Were in the car for 2k miles. When I was going back to stock, the mechanic wanted way too much money to drop the rear sub frame to take off the Godspeed ones I had one.
$120 shipped

"CX-5" emblem
. OEM Brand New.
$20 shipped

Various Emblems/Decals
-
$5 each shipped.

Black Locking Lug Nuts
- brand new never used.
$20 shipped
Dr. Color Chip kit for the Machine Gray Metallic Paint. I order one of these with every new car and never had to use this one thankfully. Brand New SOLD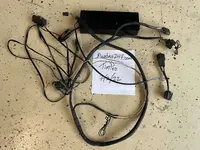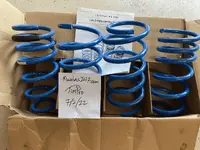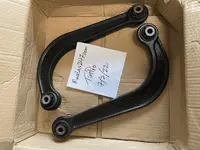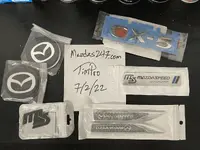 Last edited: