AAC Wilwood SL-6 Big Brake Kit. 6-piston Wilwood calipers, Wilwood BP10 street pads, AAC custom brackets and rotor hats, rotors, and Goodridge stainless braided lines. This big brake kit was on my Protege5.
17inch wheels or higher will be needed to fit this BBK. You can use the link below to see if the kit will fit.
http://www.aggressiveautoculture.com/resources/aac_resources_template_brakes.pdf
Comes with a set of new BP20 street brake pads. Supposed to be quieter.
(Price $300)
Buyer must pay shipping.
Good - BBK works perfectly and stops well. Comes with a extra set of brake pads.
Bad - Rotors need to be replaced, shop used hammer without my knowledge at the time to remove rotors. They were worn anyway.
Piston: 6 Piston Area: 4.12 Pad Volume: 4.9 Mount Description: 3.50" Lug Mount Rotor Width: 1.25 (with pads)
Caliper part # 120-6585-FS | 120-6584-FS
Information for rotor replacement
http://www.colemanracing.com/
Thickness = 1.25
Diameter = 13.0
Flange Diameter = 6.40
Eye Diameter = 9.10
Hole Size = .316
No. Holes = 8
Bolt Circle = 7.0
Front Face (Scallop out to ) = 8.75 Eye Diameter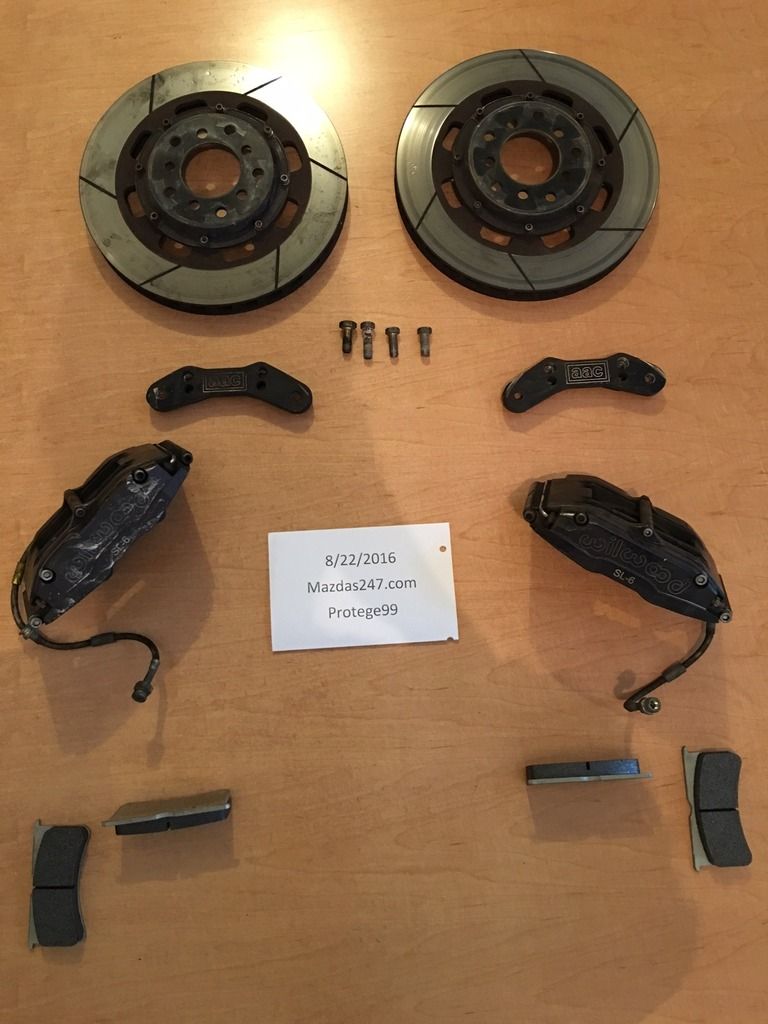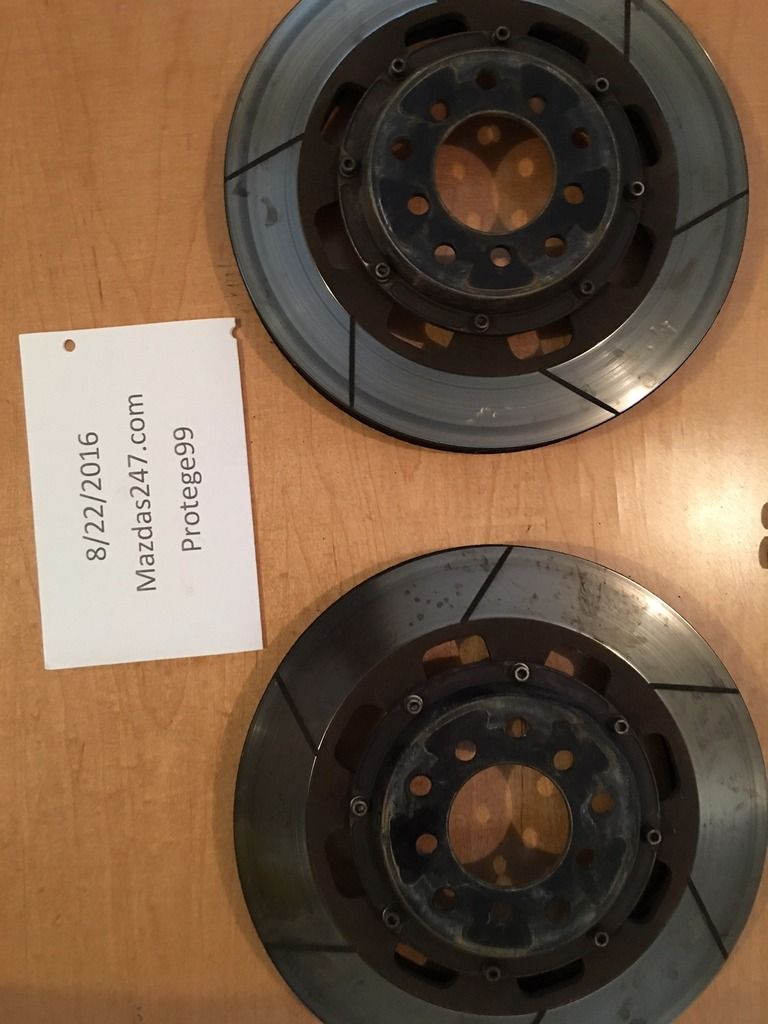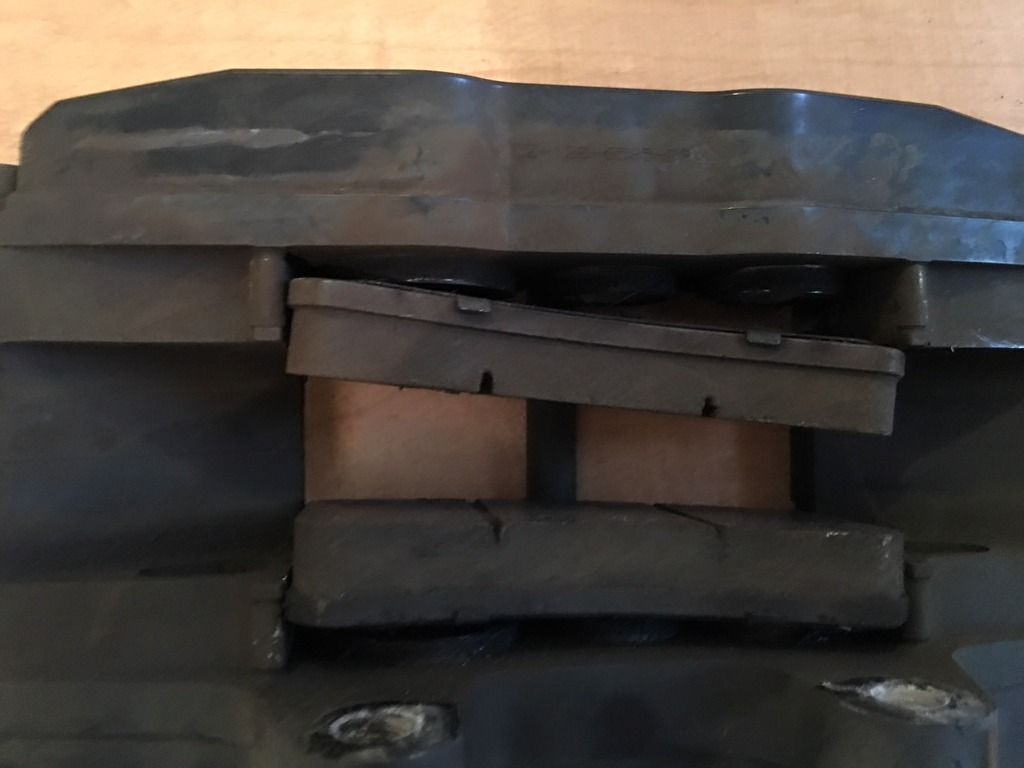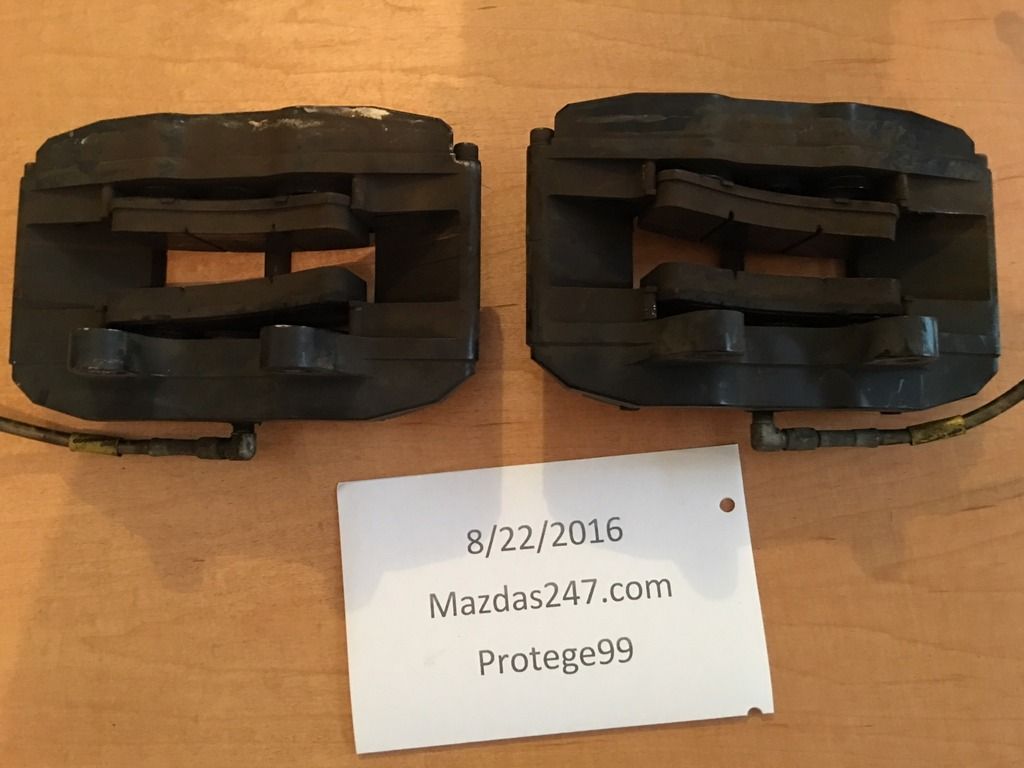 Last edited: