Last year I started noticing what I've now learned to be valve lifter ticking coming from the engine. It has been getting worse and it usually happens not on startup, but after 10 mins or so if the temps are 30F-55F. It doesn't seem to happen as often when it's consistently warm or very cold. I've been consistent with oil changes, always using Castrol GTX 0W-20, every 6k-7k miles, and recently I even used the Mazda brand oil w/ moly.
I just accepted a job out of state and want to get any major issues fixed before moving and so, I started trying to diagnose the issue. First I thought a VVT issue or the Oil Control Valve(OCV), as I've also noticed the car running rougher at around 1200 rpm under load. I changed the spark plugs in February at about 95k miles.
I removed the valve cover to my engine and checked the OCV and the tiny screen filter that feeds it. Both were clean, and I tested the OCV/ VVT solenoid for operation - all good. However, I noticed one of the cam lobes has a mark going right down the center (see pic below). This sounds about where the ticking has been coming from...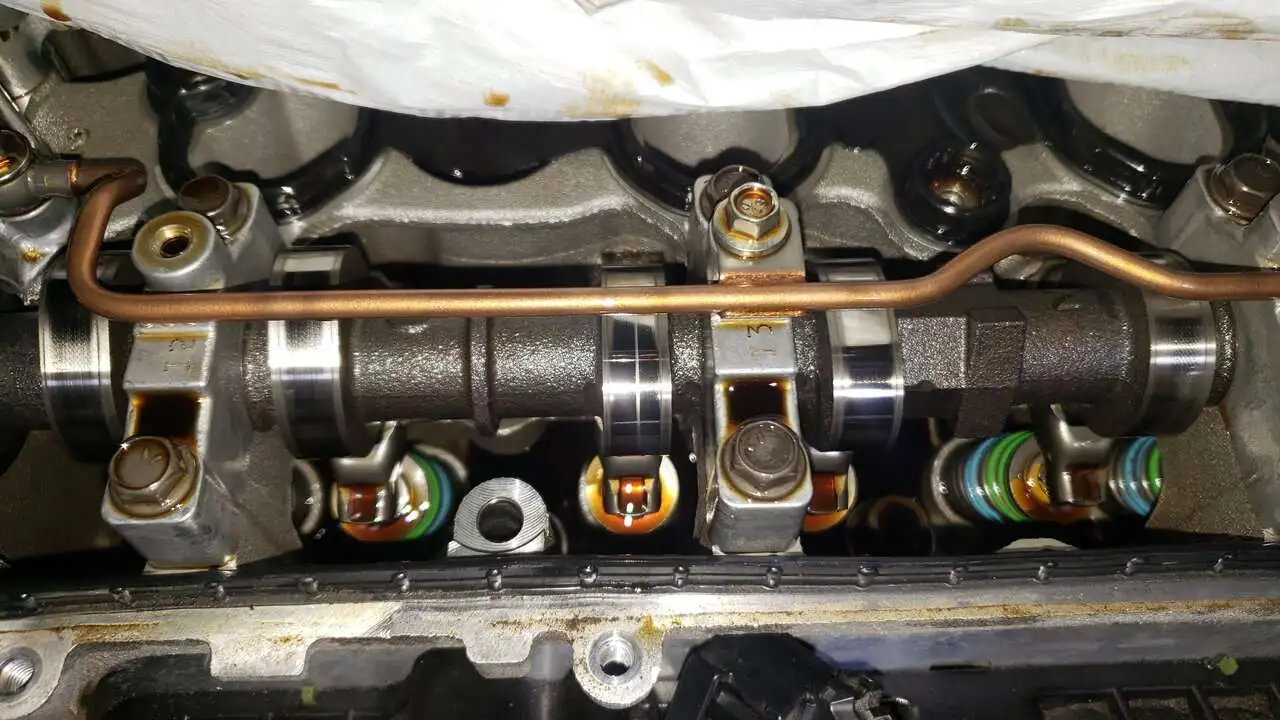 I've also come across this relevant service alert:
It seems the Hydraulic Lash Adjuster is likely defective and should be replaced, and is the culprit of the sound and also the mark on the camshaft lobe.
I plan to take my car in to get the HLA replaced, but do I need to replace my camshaft now too? I look at that mark and worry that now it's been damaged to the point that a new HLA won't resolve things completely.
Thoughts?
Thanks in advance for any input