My wife noticed that the shifting on her automatic 2013 (130k kms) has started getting harsher, particularly in-and-out of gear, and the 1-2 shift.
ATF is relatively new, and looks clean. It is OEM.
Found more than one thread suggesting to check motor mounts as a possible cause, so I put the van up on ramps today and did some poking around. The rear mount looks like the rubber is all distorted and it is just resting on the lower steel part of the ?subframe?: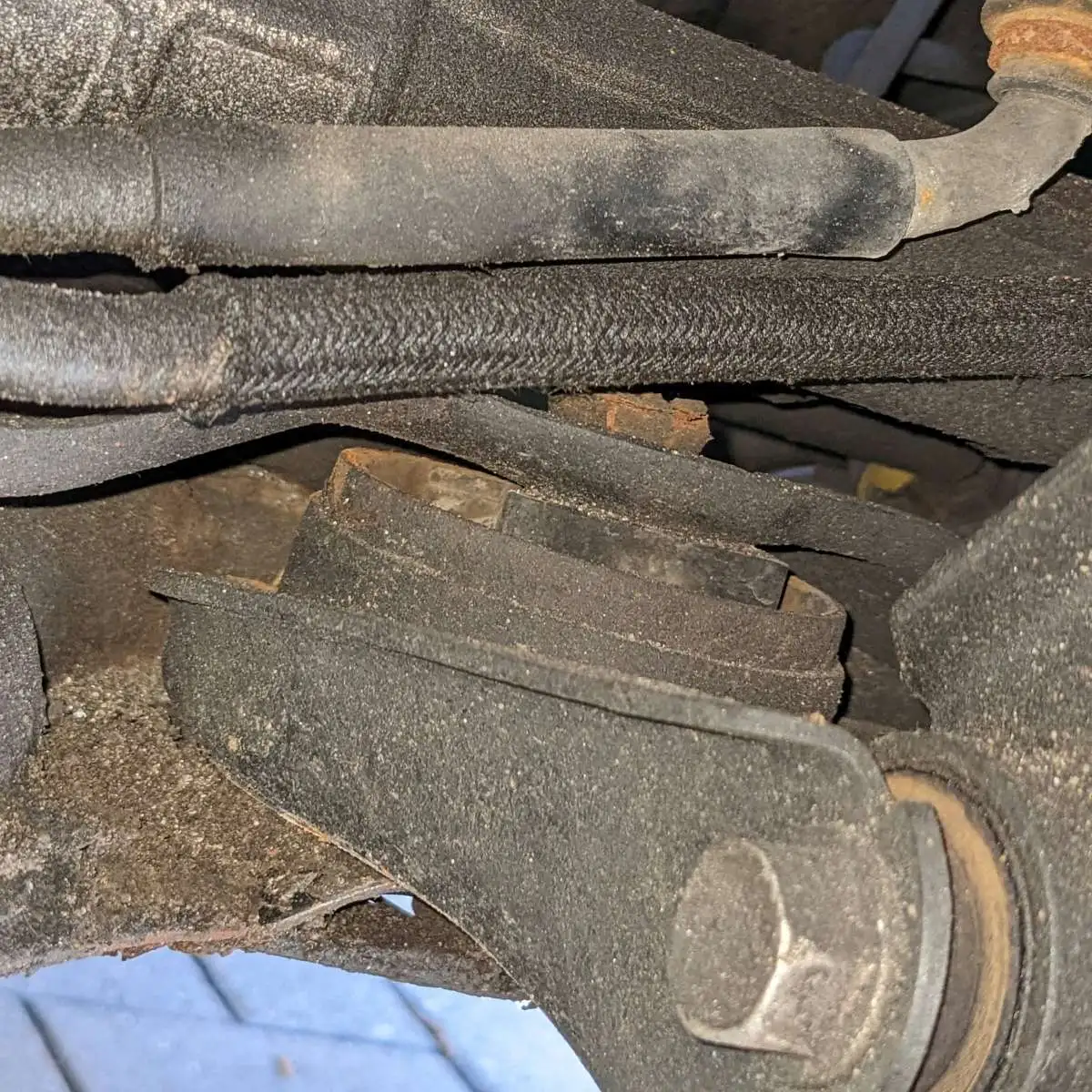 The right (passenger) side mount looked OK - hard to see any leakage as our vehicles are rust sprayed every year so everything is rather oily regardless (plus the Mazda 5 is black). Did not look at the left (driver) side mount as it is under a bunch of stuff.
I then started the vehicle and shot some video of the engine while the van shifted between R-N-D and revved it up a few times in both R and D:
The movement seems excessive to me - any other opinions?
I'm not convinced that changing motor mounts will really affect the shifting that much but I figure I might as well start with the mounts if they do need doing.
What would you recommend?
Mazda OEM for sides? Right: BBN3-39-060B, and left: BBM5-39-070C
Use the Ford OEM for rear? Mount: CM5Z-6068-A, and bolt: W500545-S900
Or is that amount of movement normal and changing mounts a waste of money?