Work In Progress..
Moderator
Contributor
:

Canada
:

'18 CX-9 Signature
One of the tanks I had purchased earlier this year is an acrylic 40 gallon. I bought it used, and as such it has a few minor scratches and some swirl marks. With the tank empty and dry, I figured I'd take a stab at polishing the acrylic. I used Meguiars Plastx, a hand drill with a hook-and-loop 3" pad attachment, and a finishing (black) pad. Typically I use the pad and drill for the CX-9's smaller areas like the A/B/C pillars.
I was able to get almost all of the swirl marks out, but there are a few deeper scratches that I'd need to be more aggressive with to repair. They aren't so deep that I could catch them with my nail, but you really have to look for them, so I decided I would just leave it as is. I found that I got the best results using the least aggressive pad I could find with very, very light hand pressure, a moderate hand speed and a moderate amount of product. If you work too slowly, the pad heats up quickly and can cause hazing. Same thing happens if you don't use enough product - the pad heats up faster and hazing can become a problem. Took me a couple of passes to figure that out.
I also put together a quick test scape. It's hard for me to scape with so few materials. I planned to use many more smaller detail rocks and maybe a piece of driftwood if I could find the right one, but with all of the shipping channels closed now, I just have to be more patient. I think I'll spring for one or two 55 pound boxes of stone when it becomes available again.
I also scaped the quarantine/hospital 10g tank.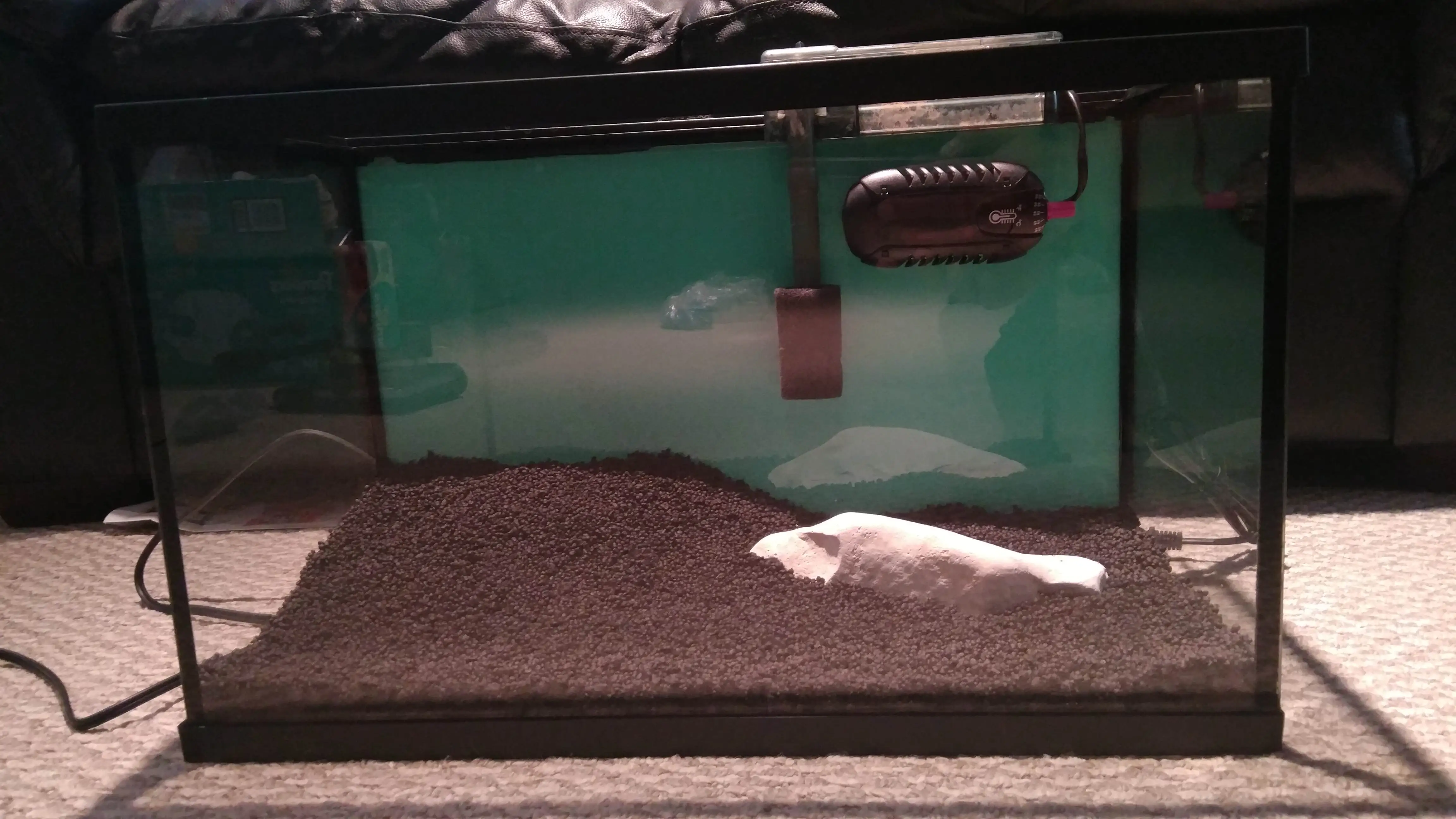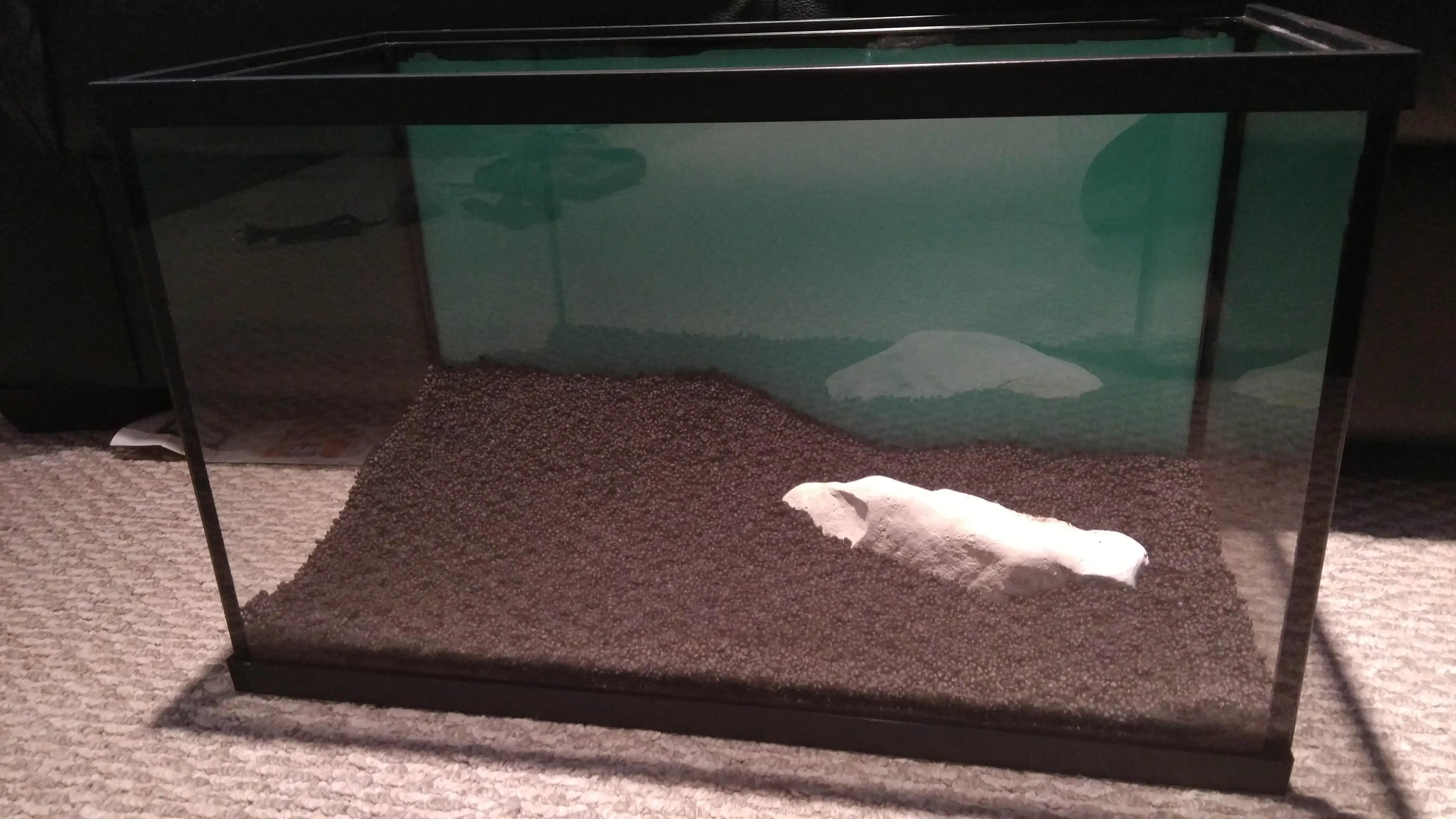 And something car-related.. I finished painting these horns I plan to install once the weather warms up. They are much louder than the standard horns on the CX-9. I had a similar pair for my Lexus, and I've had instances in the past where it seemed like people didn't hear me when I laid on the horn. After installing those horns I never had that problem again. I'm hoping these ones are just as loud.